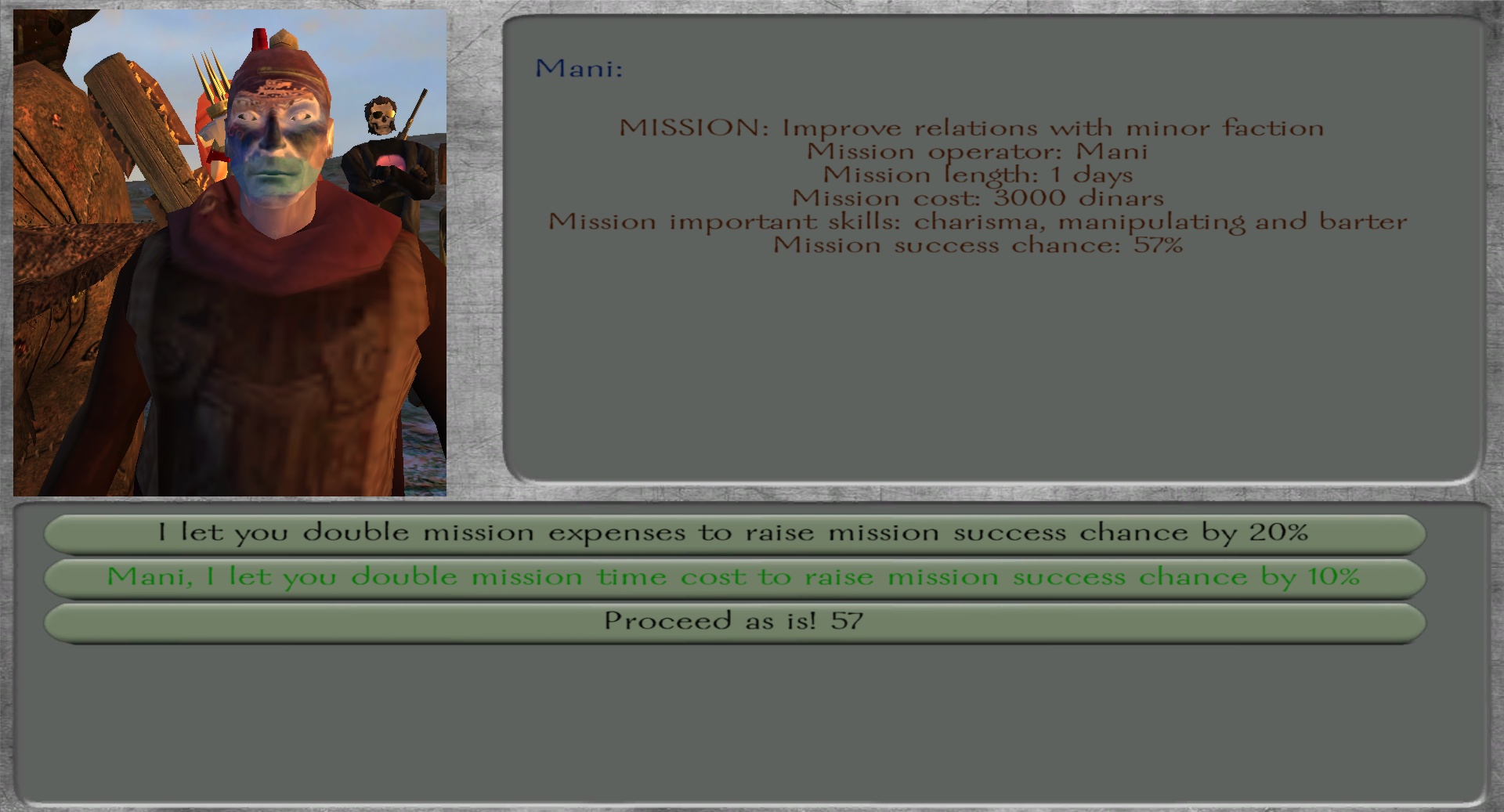 Life of a leader is hard piece of work. You know this quote - if you want something to be done good, do it yourself?

Never again! You have 30 companions, why not they do some hard work for you? Do you really have to go to Orders to beg them for some Respect? Quarrel over peace agreement with minor factions' warlords?
New version of Paradigm Worlds bring a new, fresh solution to that issue. SPECIAL MISSIONS. Yes, I know, that you could send your companions on a diplomatic missions in the vanilla game. But this time, range of possibilities has widened to the extreme!
New mission system takes advantage of companions character. By the way, that part has been expanded too, companions can have positive or negative attitude to different subjects, what makes them more real and immersive.
Missions have various requirements of attributes and skills, and even characters. Humanitarian character won't help you raze a village, but Nihilist will do it with pleasure. Aristocrat will be ideal to conduct diplomatic mission to Orders, but Egalitarian will be perfect to send him on hard negotiations to minor factions.
Each mission can end with various outcome and have different consequences, Whole idea is still developing, so what you see is pictures I use in 'dev-mode'.
I have managed to script whole 'skeleton' and now creating new missions is easier. I want to create wide range of different errands.
Most tired companions can have some free time and rest! Just send them on holidays!
Missions will be fun, but also meaningful to whole gameplay. They have various level of challenge, and your role would be choosing right man for the right job.
This is just one of MANY new things that awaits you in the new version of PARADIGM WORLDS.
Below a chain-picture showing the idea behind missions. I will reveal more details in the future!

Sir Goerind as Aristocrat will not parle with minor factions but is ideal candidate for a military attache (Orders relations).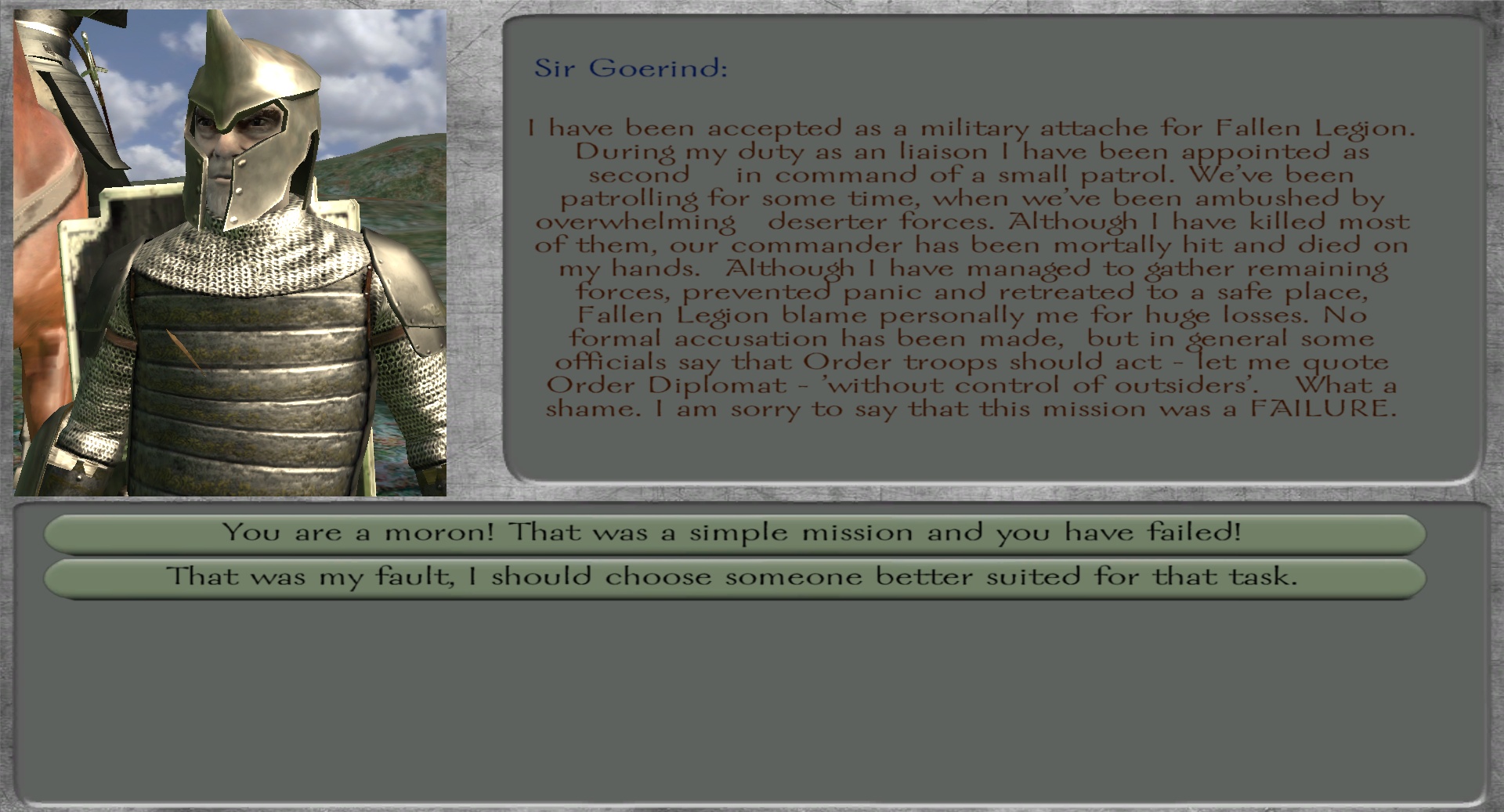 Well, maybe not THAT ideal. Mission outcome can be a failure, ups.
Will you try to repair broken world and send humanitarian missions or you're gonna be a ruthless tyrant? Below two sides of the same coin: Blaeth'c Vs Hexer.
You will have an option to learn more about your companions' characters. Most of them have two characteristic descriptions regarding their morality.
I am seriously considering idea of creation such psychological profile to EVERY HERO in the Paradigm Worlds. All lords, kings, pretenders, merchants, ladies... ALL OF THEM! Wouldn't that move us a step closer to realism and immersion?
There is a question - why? What that could change? Well, lords' decisions dependant on their character? Yes, please? Inter-personal relations modified by people's character? Why not?
We will see, but I am personally inspired by that idea. What do you think?