---
---
PW is a huge, demanding mod. Warband engine is pushed to its limits, or even a bit further. Lots of textures, sounds, new music, 3D models, and race skeletons from different mods... This Frankenstein overgrown it's parent and it weights over 2GB putting a huge load on a graphic render engine.
I do test PW on a decent 3-4 year old, business I-7 (not a gaming PC). It is just a common laptop, nothing fancy. However, if I can play on GT560 for days without a single crash, that means that probably you can too.
Set your game settings as suggested. If they work for you, you can rise quality of graphic to achieve better quality.
PARADIGM WORLDS (PW) use The Last Days OSP model skeletons, so you can enjoy orcs, uruks and elf models. Not mentioning dozens of item models and so on. For this reason you have to set some options or you will experience weird graphic glitches. There are also requirements or suggestions made by 3rd party mods included in PW. Here we go:
SET RAGDOLLs to 0 - this prevents graphic glitches
TURN OFF ALL HDR EFFECTS - this prevents 95% of crashes

These two simple settings will secure safe play in most of situations. If you have older PC you can also try to turn off PARTICLE EFFECTS. Do it only if you still experience CTDs.
Below you can see settings I use personally to play Paradigm Worlds in my 'safe-mode'.
Comments: Texture detail around 65-75% lowers pressure on a game 3D render engine. I would suggest starting game without antialiasing. If all works fine, turn it on again.
Comments: Enable sound variation - helps a little with game performance.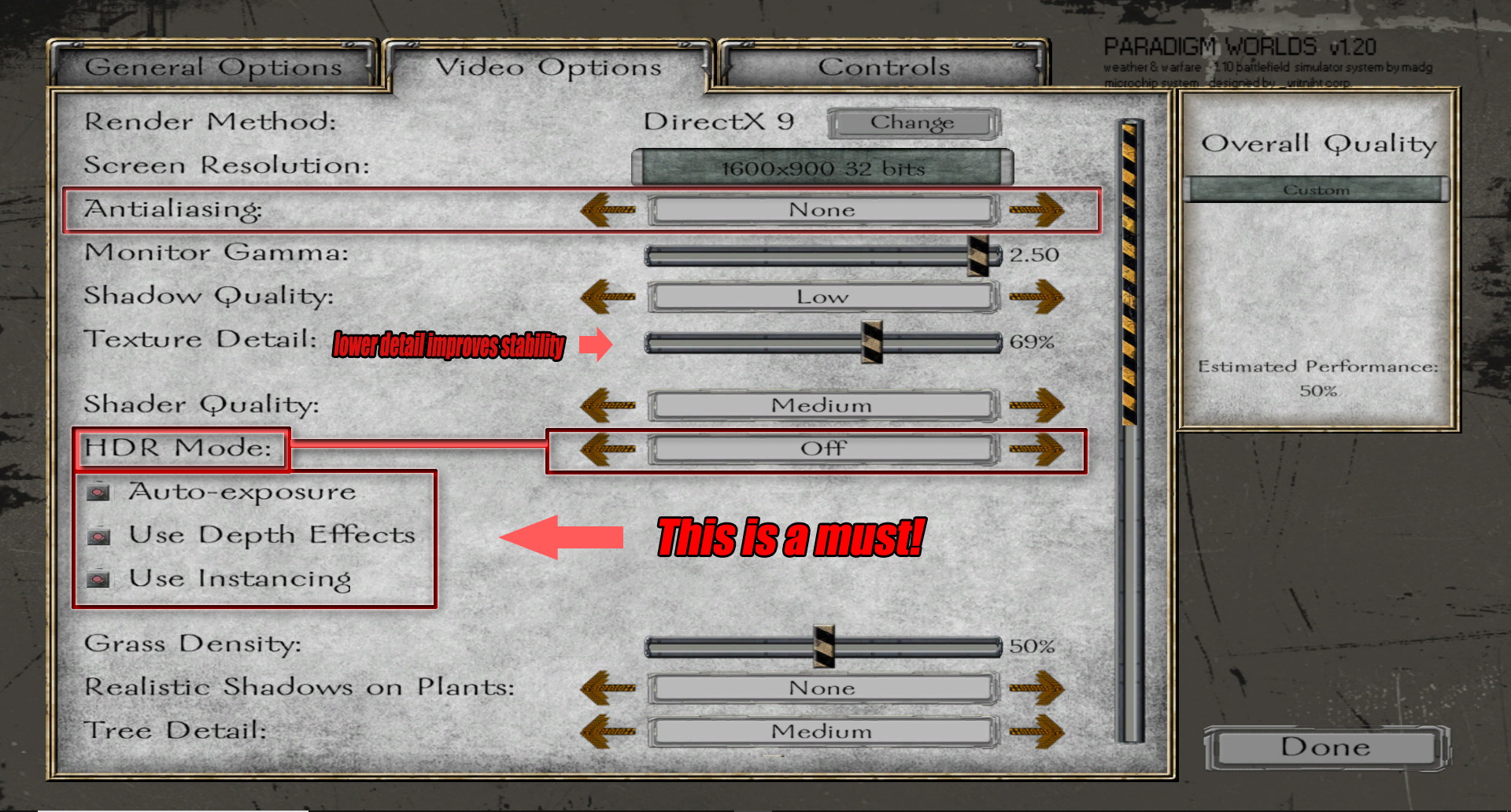 IN-GAME MENU SETTINGS - VIDEO SETTINGS - part 1
TURNING OFF HDR EFFECTS PREVENTS 95% CRASHES. Set HDR Mode OFF.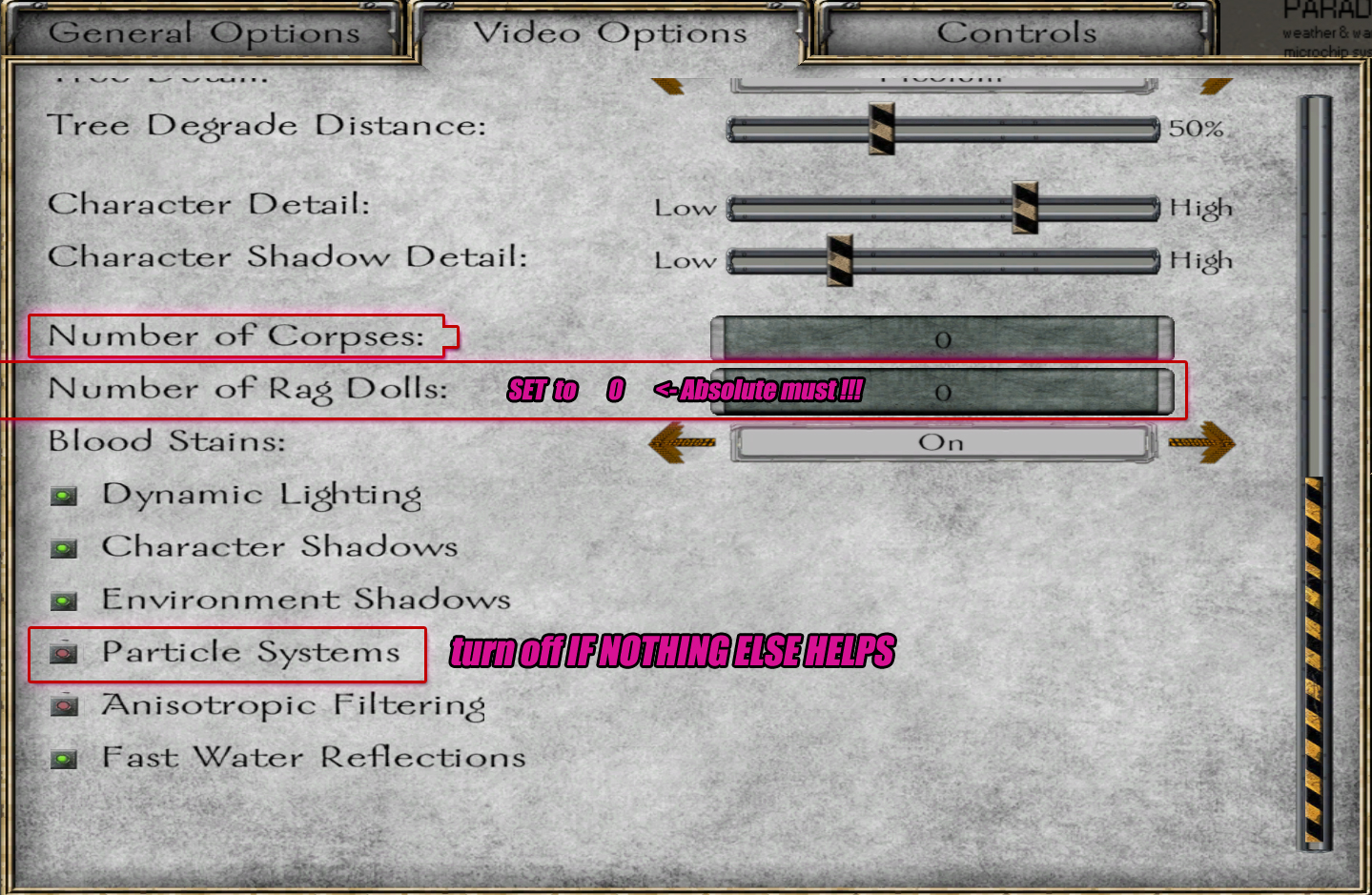 IN-GAME MENU SETTINGS - VIDEO SETTINGS - part 2
ONE MORE THING, THAT OFTEN HELPS:
If you still experience issues, there one more thing to do. Please find your Warband config file rgl_config.txt, in most cases it is exactly in the same place where your saves are, somewhere in the Documents folder. For example: C:\Users\MY_COMPUTER_NAME\Documents\Mount&Blade Warband.
You can do backup, if you want. DELETE this file and let the game make a new rgl_config.txt.