COMPANIONS skills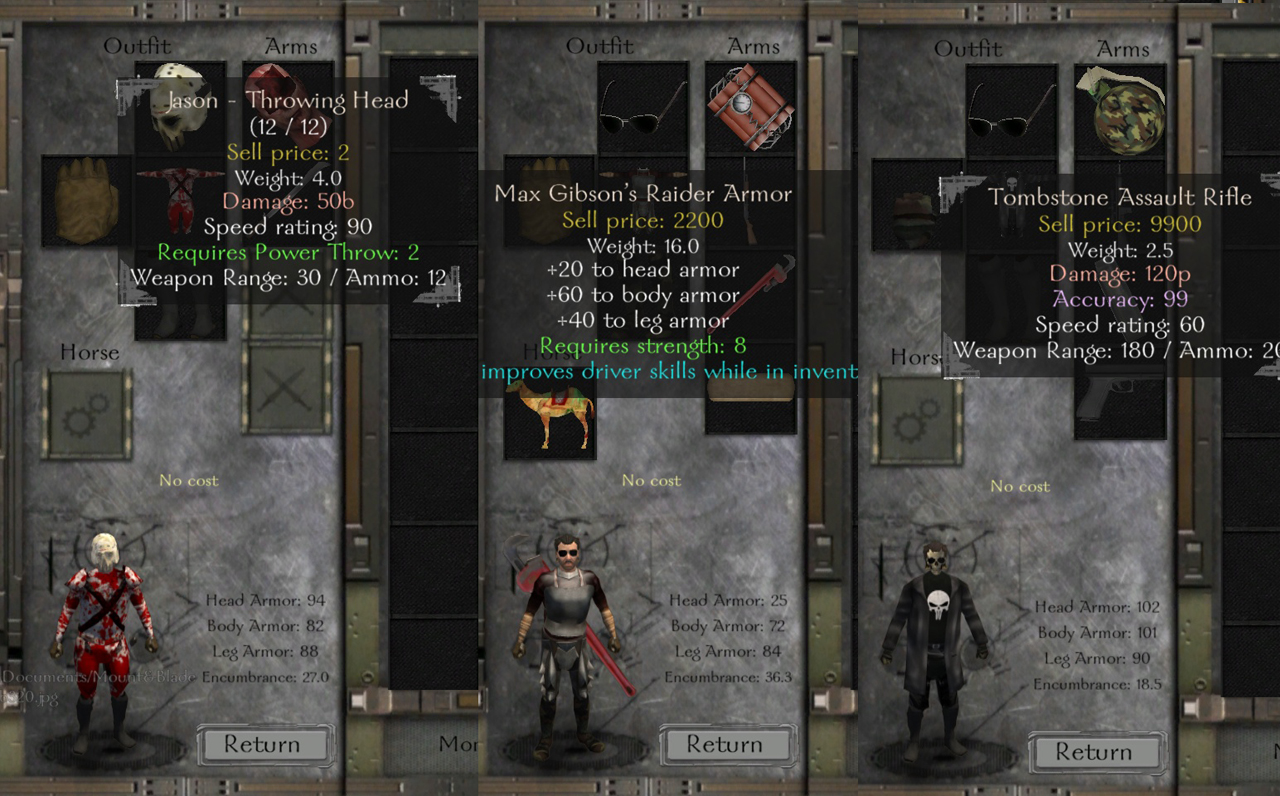 There are some new companions. They will not allow see their inventory, however it is important to now what you can expect. All 'special' companions have some sort of throwing weapon. That means that improving their throwing sills will help them develop in right direction. Max and Tombstone Punisher have grenades (explosive area damage), Jason likes to throw cut heads, Cyber-Witcher and Freddy Krueger use magic (missiles).
PRAYING TO GODS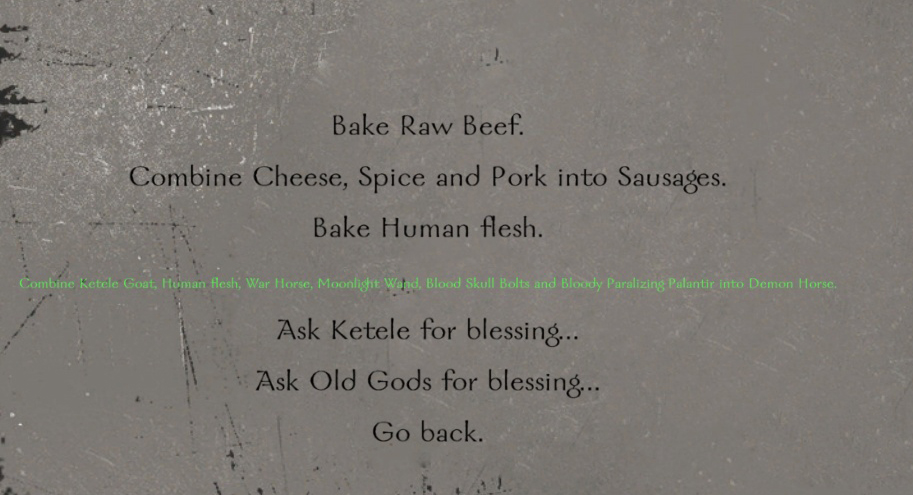 This option is to be found in the camp menu. You can pray for blessing to Ketele or to the Old Gods. Each action will give reaction. You will be blessed with knowledge of certain recipes. Be sure to check game logs after pray for more info.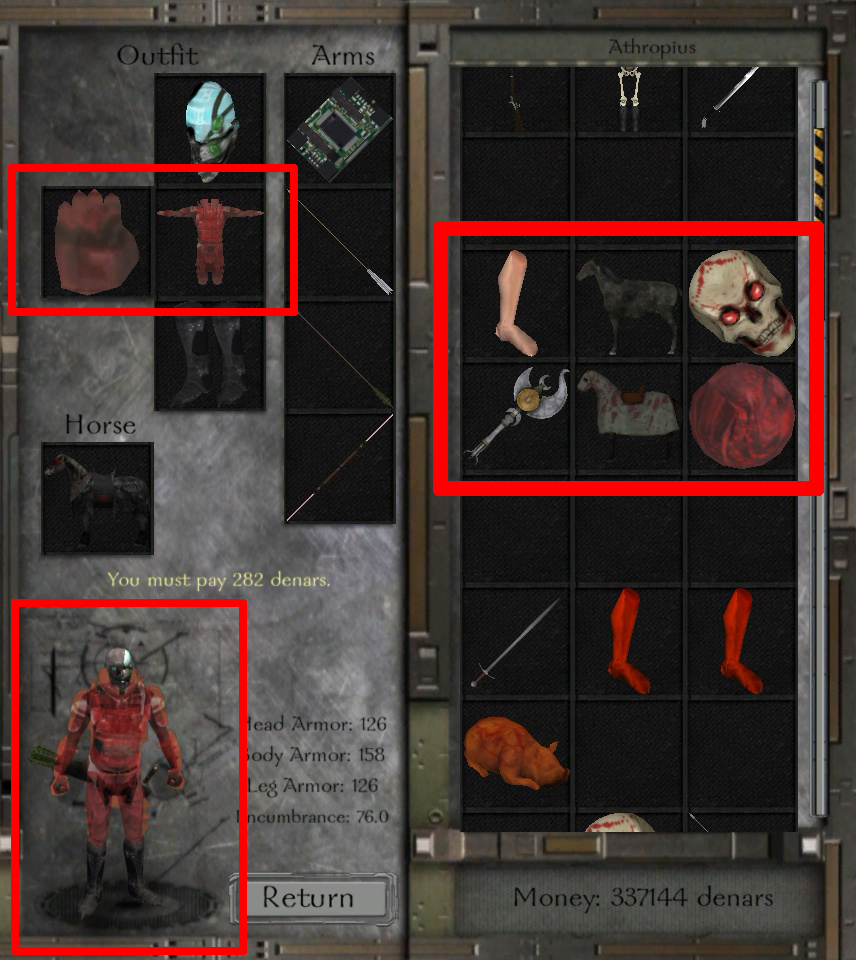 This hero is wearing new power armor set which can be crafted as any other special item, using designated menu. You can see in inventory items (red border) needed to 'trade' for Demon Horse. All you need is ask Ketele for blessing.
You can also combine food into high quality food rations.
I hope I will be able to develop those options into something more in the future. I think about automated, semi-random item generator/creator.
OWN ORDER TROOPS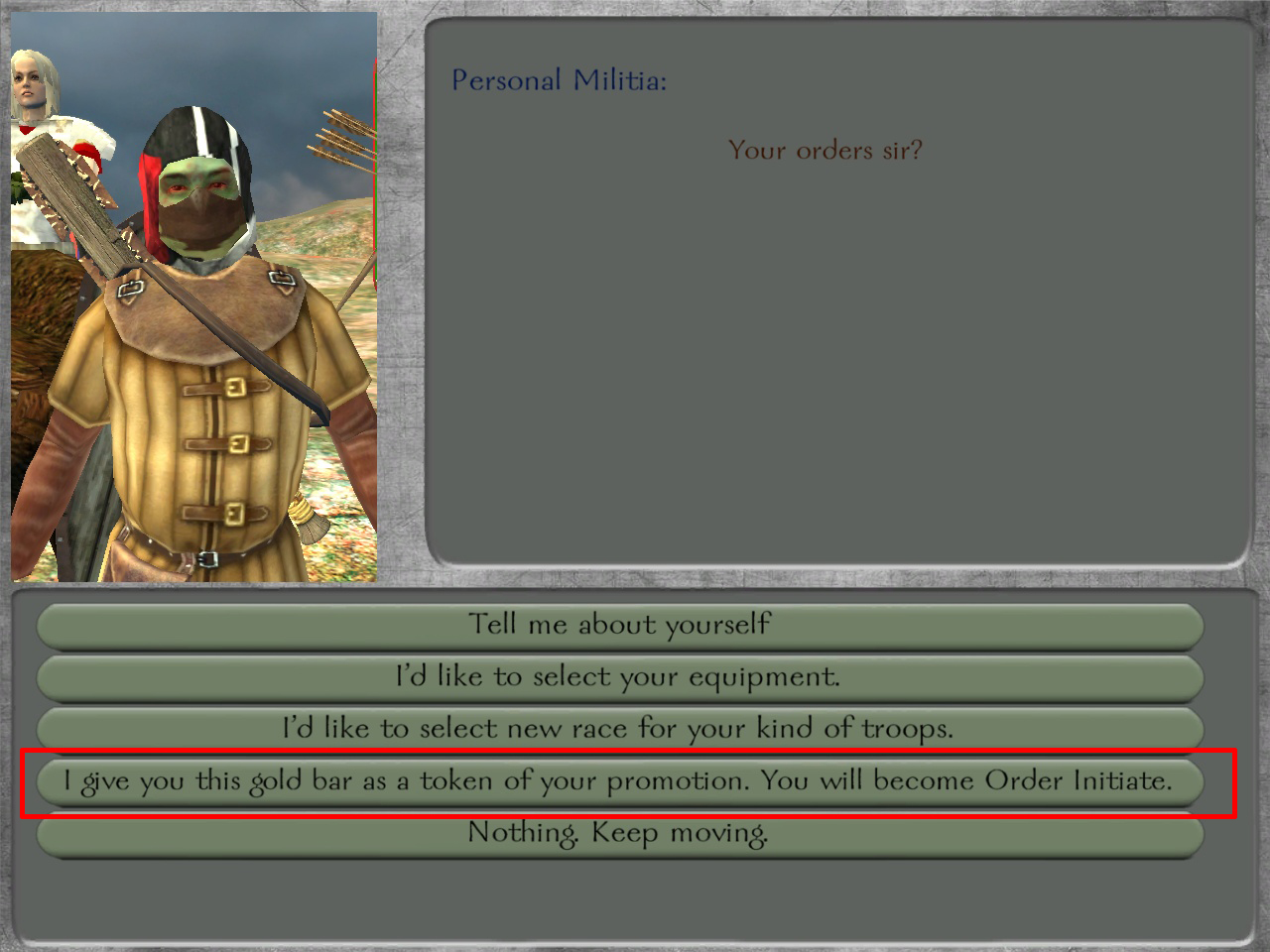 You will need a lot of gold bars. Now you can promote any custom troop to order troop by offering a gold bar. Order troops have access to best items in the game, eg. legendary armours, weapons. However they die as any other troop.
By the way, have you ever tried to upgrade village? Did you now that after you build mansion you gain access to many new improvements like mines or pastures? Improving villages can have huge impact on development of cities. Please let me now about that in comments. Thanks!