Some updates from my end. I know the final release for Off Limits has been taking forever. As I mentioned in the past working on a mod with only 2 people is quite a haul. After the beta release I looked at what could be fixed on the levels and their design to make them work better in terms of game play and design. I finally fixed and finished those issues on all 3 of my levels. Here are some changes I made:
- In Russia where people got lost I made all paths go directly into the next spawn point area by removing the side paths. So basically you now walk into a spawn point area automatically (this was already the case in the other levels).
- Redesigned Undersiege 100%. The level had large open ended stretches where people would only travel to the next spawn point without seeing much action. So I reduced the distance of all spawn points causing quicker encounters and thus more action packed gameplay. I also re-designed the levels layout to work better for vehicles to drive without hitting any weird out of sight corners.
- I quick fixed this early after the beta release. For Styx I added a pathway up to the spawn point from underneath the underpass leading up to the train station platforms. As people seemed to get lost there looking for the spawn point above.
I am very proud of the work I did on these levels and I think they will work well for our game play. And I want to thank all those who took the time to help playtest them and to make them better.
As for Off Limits. Maarten is going to be fixing the remaining issues that are important to gameplay next month. As soon as those are ready (hopefully before December) we will release a first final version of the mod to keep you warm during winter!
A quick video I composed of the final Undersiege level showing the key areas within the level
Some final screenshots of Undersiege
The top-down minimap of Undersiege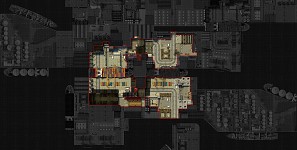 I also updated the Guide with a final keyboard layout. As some complained they were layed out weird I now used the TF2 layout as a base for ours. Hopefully people will find them more intuitive this time around. These are the default binding and can be changed ingame. Click image to view the guide.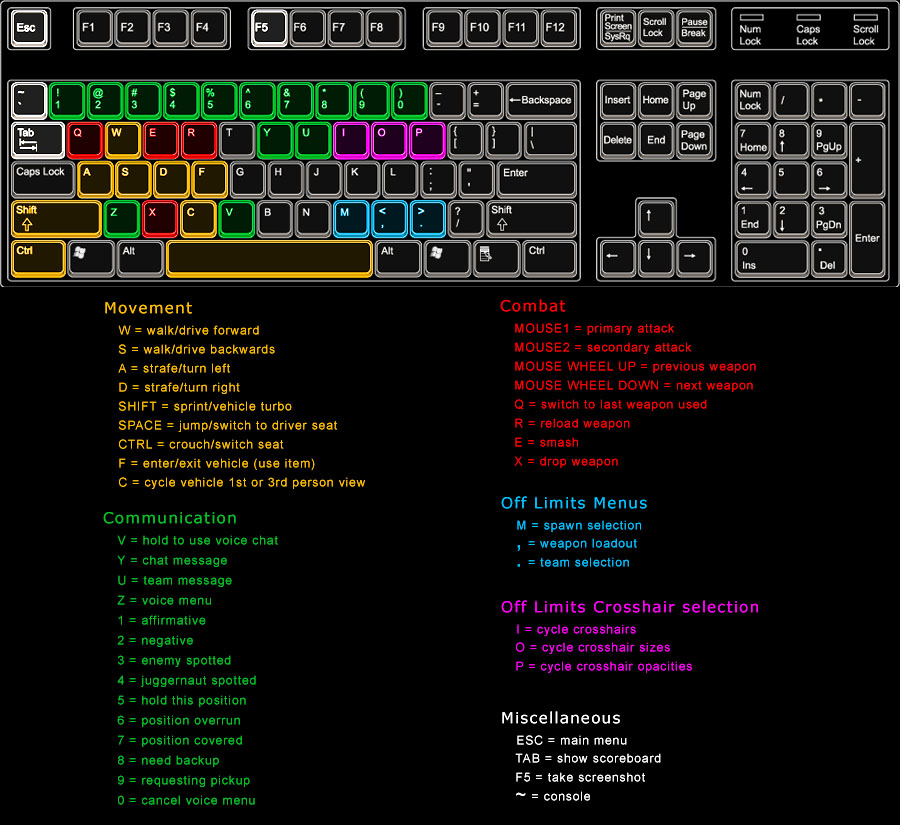 Hopefully this time next month we'll meet on our servers!