Anyone that has expressed an iota of interest for NEOTOKYO° has probably listened to its soundtrack. Ever since its early days, the mod has had an emotive set of tracks that help set the tone and mood for the battlefields of a futuristic Japan. The music features prominently in any video footage, with many fans citing it as one of the most amazing things about it. Ed Harrison, the composer for NEOTOKYO°, recently released the OST on CD — featuring 27 tracks created for and inspired by the total conversion.
ModDB had the chance to talk with Ed about his work on NT°:

ModDB: Great to talk to you, Ed. Tell us a little bit about yourself before we start.
Harrison: I'm 23 years old, grew up in and around classical music and a firm believer in games as art. I was inspired to create music for games by the old Lucasarts point&click adventures. I'm a qualified audio engineer and enjoy sugarless black tea. I believe the universe is a manifestation of consciousness. I hope to eventually get into film-making and about due for a hair-cut.
ModDB: What equipment do you use to create your music?
Harrison: I have a pretty basic core setup consisting of a PC running Pro-Tools, Reason and an array of related music\audio software. I record parts in with an 88 key electric piano. I have a couple of high-end condenser microphones and soundproofed booth to record in. I love analog synths and equipment, but as of yet lack the money to really delve into that world. The only analog synth I have at the moment is a kinky vintage soviet synth called a Maestro (which features on 'Nimbus'). I have some digital synth units (such as a couple of JV-1080s), but software has taken over their role recently and none of them were used in the soundtrack.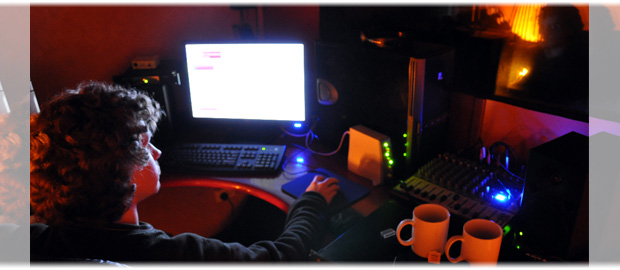 ModDB: How did you end up working on NEOTOKYO°?
Harrison: I used to be very active on forums relating to Half-Life 2. I was a passionate fan of the original Half-Life and couldn't wait for the sequel. I had recently seen Akira for the first time and knew that anime was about to become a big part of my life. I was also finishing my courses and was on the lookout for something interesting to work on. The moment I saw a post by Grey/Justin scouting for people to work on NEOTOKYO° I knew it was something I wanted to be a part of. There was no mention of needing music but I responded and sent some pieces I had recently worked on. The reaction was positive and soon enough I was sketching out ideas for NEOTOKYO°'s music. I watched Ghost in the Shell and was an instant fan of both Oshii and Shirow. For a while I became a sort of anime vacuum cleaner; as my appreciation for anime deepened so did my passion for NEOTOKYO°. I feel really lucky to be a part of it.
ModDB: The developers behind NT° have cited inspirations from Shirow and Otomo. Where do the external influences for NT°'s OST come from?
Harrison: I loved the music in both Akira and Ghost in the Shell and wanted to bring a few hints and flavors of those to the soundtrack, but I didn't want to imitate. At the time I was just getting into a lot of electronic music, especially artists on Warp records such as Boards of Canada. I was obsessed with Radiohead albums (particularly Kid A and Amnesiac), as well as a lot of 20th century classical music and minimalist composers like Steve Reich. I was also listening to post-rock bands like Tortoise. All of that music helped define the possibility space I was working in. Ultimately, I wanted to come up with something new and distinctive that would be recognizably "NEOTOKYO°".
ModDB: Can you describe the process you go through in creating a track?
Harrison: I would usually spend a lot of time looking at concept art and early screenshots before starting work on a track. Pushbak's artwork has been a major source of inspiration as he's brought so much flavor and authenticity to the NEOTOKYO° world. I'd let my mind wander around the setting for a while until I found a feeling or concept that I wanted to express, then I'd open up Reason, sit at my keyboard (located directly to the left of my computer) and come up with something to record. The result would be a starting point which I'd loop and start adding layers to. Some would become core song elements and others would be ditched alltogether. By the time this first section had evolved into something listen-able, it would be apparent where the track wanted to go, and I'd flesh it out until I felt it had enough interest.
At this point I'd bring each part into Pro-Tools as separate tracks, where I'd refine it further by editing, replacing some parts with live recordings, mixing and processing. I'd also make musical changes and come up with new parts during this process. Basically, I'd just keep messing around with the track until it felt complete and cohesive enough. Some tracks came together overnight. Others grew slowly with months of tinkering. The lack of hard deadlines gave me the freedom to rework tracks and experiment constantly — it's been an amazing chance to learn.

NEOTOKYO° trailer featuring 'Departure'

ModDB: Which tracks are your personal favorites from the OST?
Harrison: That's a surprisingly hard question to answer. I know it all too intimately to judge it. I suppose I could say I'm pretty satisfied with Annul, and other early disc-1 tracks. I quite like Hiroden 651. Mostly, though, I hear the soundtrack as a list of lessons learned. I feel as though I've barely scratched the surface of the musical possibility open to me.
ModDB: I understand you did some sound work for the mod too?
Harrison: I have done bits and pieces, such as the ghost sounds (which were a lot of fun) and thermoptic camo sounds (which, I think, are one of the few surviving assets from Neotokyo UT2k4).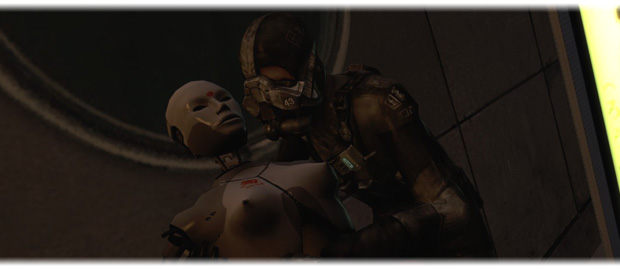 ModDB: So after working on NEOTOKYO°, do you have any interest in working on music for games professionally?
Harrison: Absolutely.. My initial attraction to modding came from a desire to work in the game industry. Years ago I spent much of my time creating music for amateur adventure games, RPGs, and various 2d games of my own creation (somewhere, I have a folder backed up with around 700 midi files of game music, many created when I should probably have been studying). I've been focused on game music for a long time, so I would love to be able to make a career of it. Film music is something I also hope to do a lot of, in time.
ModDB: Many people have come to love the mod for its soundtrack, are there any other albums you've produced?
Harrison: The response so far has been really encouraging. I'm incredibly grateful to everyone who bought the soundtrack. There are a lot of costs involved in putting a CD out yourself and to be honest, I doubted I'd make my money back. We thought releasing a soundtrack would just be a cool thing to do and it's been a huge bonus that people have taken an interest and responded so positively.
To date my only CD releases are the NEOTOKYO° soundtrack and my band's first EP (Lazyboat - Run Button). The band has evolved a lot recently so I expect the next release to be vastly different. I've also worked with a few different artists as a producer\engineer and co-writer, so hopefully some of those projects will see CD releases in the future.
ModDB: Any plans for what you're working on next?
Harrison: There are a lot of things on the horizon, such as a short film soundtrack, new band material, and some musical experiments of my own which will hopefully yield an album or two. I'm currently working on a website ( edharrison.net ) which will detail current and future projects as they come up. Outside of music, I've been (very slowly) writing some film scripts, which I hope to at least turn into a short film within the next couple of years. I would love to get into game design and writing too at some point, but for now music is my focus.
ModDB: Finally, are you any good at playing NEOTOKYO°?
Harrison: I haven't done a lot of playtesting, so I don't expect to have a big advantage over new players on release. NEOTOKYO° is very much my kind of game though, so I can't wait to really sink my teeth into it on public servers.

ModDB: Thanks for your time, Ed!
NEOTOKYO° will release with just over half the songs included in the OST CD. If you like what you've heard, pick up the full soundtrack at cdbaby.com