Dear MOS players,
Due to various real life happenings, the MOS team is currently unable to work on developing the mod. At this point we don't know when or if we can get back to doing so.
We will try to keep some support going however and may add some new content here, thanks to the work of other modders who made their own submods for MOS 1.7. This is exactly what we are doing now.
---
Before telling you about what we added, here are two action shots from a MOS custom battle, recreating the first battle of the Fords of Isen where the forces of Isengard killed Théodred the son of King Théoden. Click on them and see them in HD and their original size if you can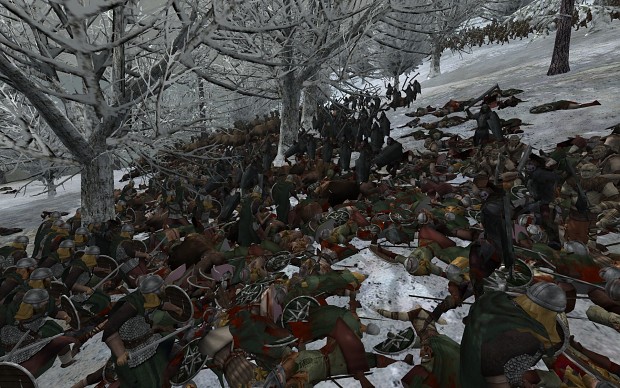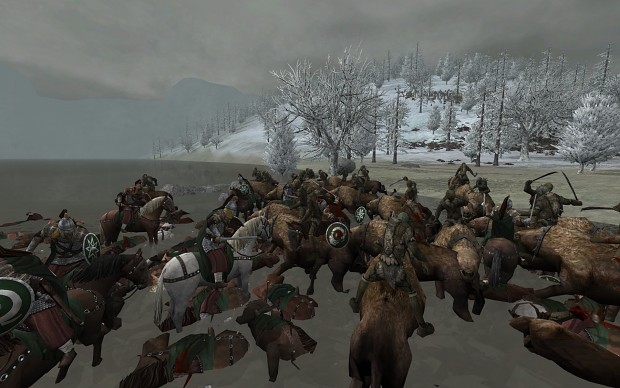 And now to the content we added to the download section.
The "Marka" barded horses for Gondor submod for MOS 1.7 by Roma_Victrix
This mod will change the look of many of the horse units from the Gondor faction. How does that look? Well, this example will show you. For more pictures and install instructions go to the download page of this mod: Moddb.com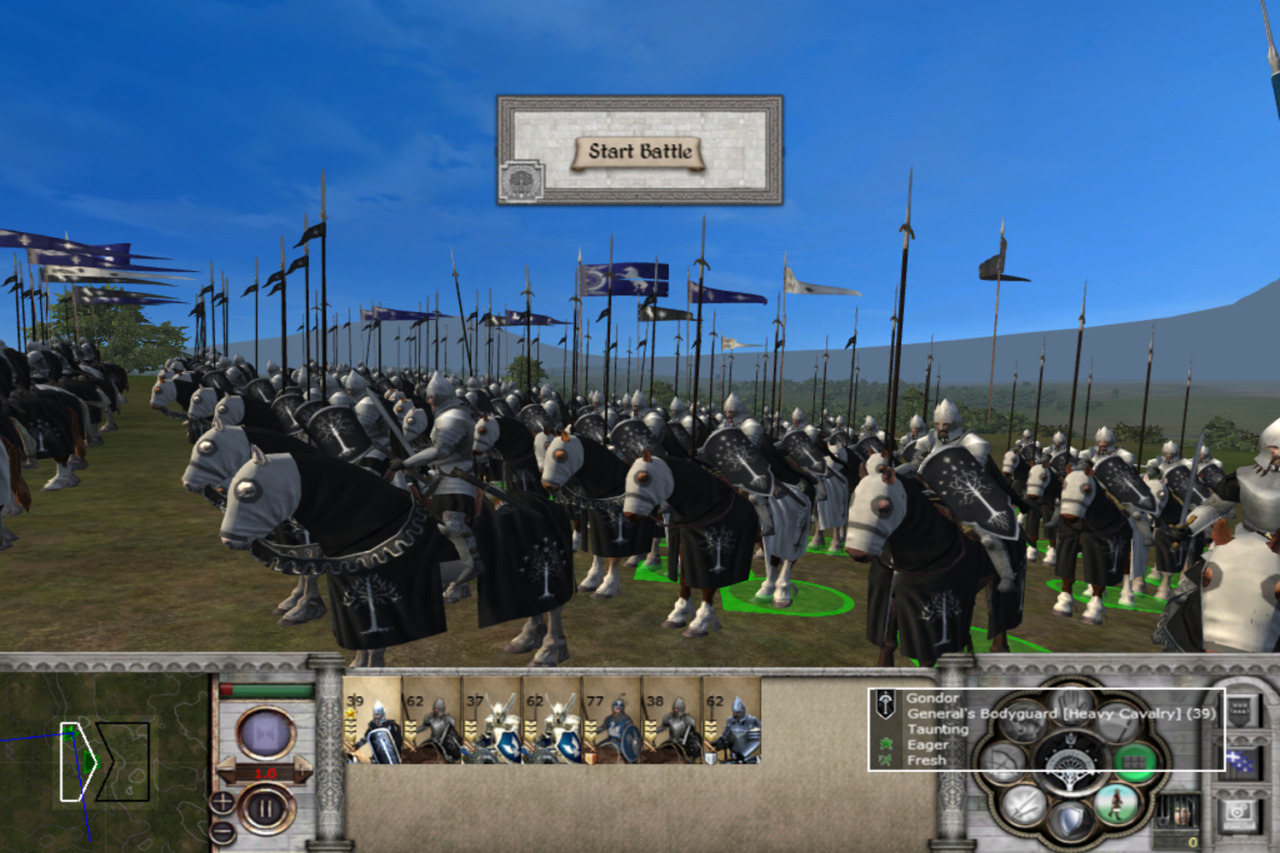 ---
The Hobbit Dwarf unit submod by King Brian
The aim of this mod is to introduce the Dwarf armour we know from the Hobbit movies to MOS 1.7. As a picture tells more than a thousand words, we will use one to give you an idea of how that looks. Further info and instructions can be found on the mod's download page: Moddb.com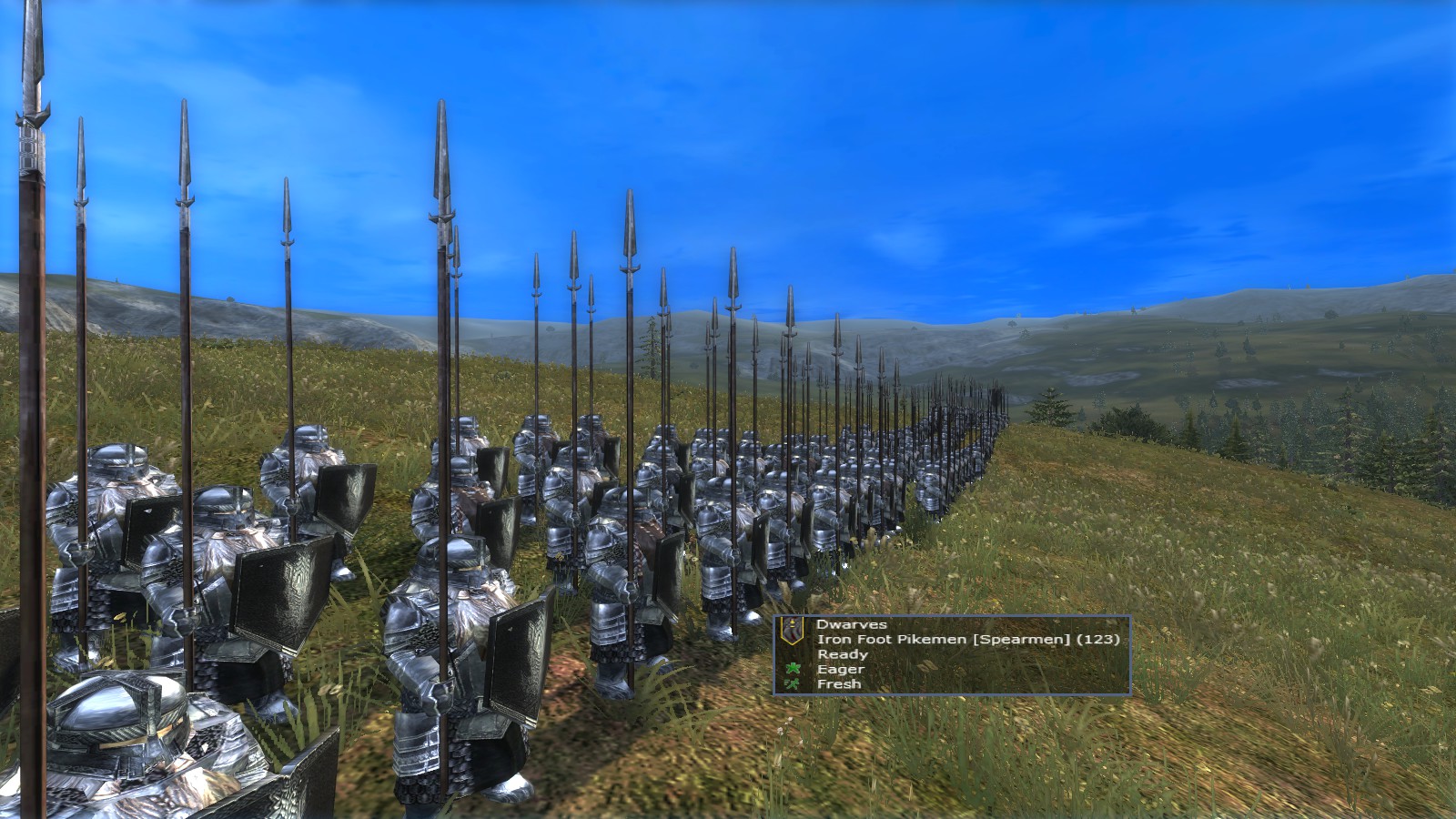 The Enhanced submods for MOS 1.7 by rafmc1989
As many of you probably know, these mods have been hosted on our download page for some time now. For those of you who don't know about them, it is definitely worthwhile to check them out. These huge mods change a lot of things, too much to tell about here really. So check them out here: Moddb.com and here: Moddb.com
Remember that all the mods listed here are not made by the "official" MOS team. We will not provide support for them, but are quite happy to be able to present them here. After all, more choice on how your game will look, sound and play is always good.
Note: The mods listed here are most likely not compatible with each other. It is not recommended to install more than one of them at the same time.
Have fun playing!
The MOS team