Hello there Arena Warriors! Today i decided to finally post some news about how the mod is going, some may think it stopped development or stalled for now, well that is not true.
The development is still going in the same pace it always have been, the major issue for real was just myself being lazy to post news about it monthly, however now i feel that i have enough new features to show for the next version, which by the way... I won't be calling it 3.1 anymore, but 3.5 due the huge amount of improvements it got since the release of 3.0:
---
Here is the latest map developed for the mod called Glimpse of Dimensions, there was some previous news and screenshots about it, but now its development is finished, this map will be replacing old Baerhon's Lair Part 1 in order to offer a better experience with the mod which doesn't involve exhausting runs through boring open fields, and neither frustrating lava raising rooms. However Veltanir is still there so yes, he still want to Axe you on how you will deal with him in his new arena.
For those too curious to know how the new dungeon looks like, here's a spoiler video with full-lenght gameplay in coop:
This map also marks the introduction of new features in the map pack that will be used in other maps as well, such as Launching Pads (in addition to Jump Pads), Switch Crystals (shoot them to activate something nice in the map), new Blood Stones role (now they are hidden in shadows and reveals by killing demons it spawns for protection) and the Painkiller navigation system (if objective is completed, the automap will tell you where to go and will autosave upon reaching such place or updating the checkpoint system in cooperative).
---
The Baalgar Demon from DOOM 2016 is also making its debut into the mod, he doesn't have his cybernetic parts anymore and thus can't be really called a Cyberdemon due to that, however he will be sharing spawn point with the Doom 3 Cyberdemon by having 1/5th chance to spawn in its place.
He is totally meant for coop, but his behavior in single player will be quite different to not become instant game over soon as the player meets with him somewhere. The Baalgar is the first demon to react to BFG10k and Power Ups whenever the player tries to use them, he is also the first sprinting miniboss added to the mod, his role is to counter vehicles, meaning that he can shred everything the player has at hands pretty quick. He is basically the most savage demon you can ever meet in a map and i deliberately used sounds from a specific iconic enemy of a specific zombie apocalypse coop franchise.
---
The Gauntlet has recieved an upgrade in its functionality, PLUS the fact that the blade is back! So it's not a tazer-like gun anymore!
Anyways, the Gauntlet now makes enemies drops 3 armor units on death, this can be quite useful for farming armor in weak enemies, this counts for every non-boss enemy, but mostly meant to be farmed from zombies since there are custom maps out there which provides little armor, the weapon will not readjust the player's aim when hitting an enemy as well not pushing them back anymore, so the gauntlet is now more effective to do what was meant for.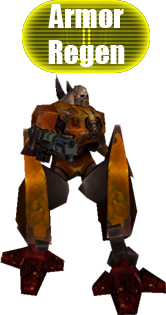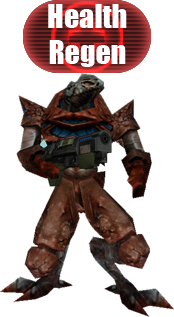 TankJr and Sorlag will also benefict from this new feature as well! I think their passives are quite okay but not good enough when it comes to coop matches when action is rolling like crazy, so for them, in addition to aura regeneration, they will make enemies drops units of armor or health when killing them respectively, this will provide more resources for team mates that are requiring assistance, mind that Gauntlet will override Sorlag's passive in this case and will force enemy to drop Armor instead.
---
New gameplay mechanic! Bunny hopping
After so long, this feature is now in the mod! However the way this works in the mod is quite different from Quake, but should essentially do the same function. Scout-role and Tank-role characters will not benefict from this mechanic, this will be restricted to regular Warriors as the Scouts have their default speed to the same of base Doom which is quite fast already, and Tanks doesn't have it because it goes against their role meaning obviously.
---
New character ability! Hyper Propulsion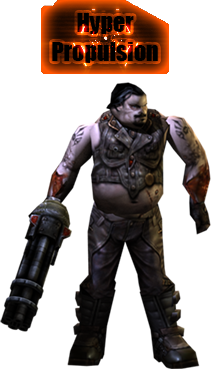 Hossman finally got his ability in, the Hyper Propulsion is a fast charging ability that makes almost all projectiles he fires have double speed, which means he can shorten alot the prediction time required for some of the weapons to hit targets at long range, Rocket Launcher and Plasma Gun specially, becomes much more reliable for flying enemies.
Cynetik Striker Cannon in specific, will have a peculiar reaction to his ability and the leading projectile will go twice as fast but will also spawn twice as much rings, making the weapon alot more deadlier in his hands than in any other character.
---
Abilities now have different pool sizes!
For this upcoming version, a major change in the abilities is that all of them has been filtered between 3 charging pools, this is not essentially made by character role, but more per ability functionality.
Slash for example can charge her Decoy after 10 kills because her ability is mostly for evasion, whereas Ranger will need 20 kills to charge his Slipstream Surge because his ability channels first then applies damage, and finally, characters like Crash or Doomslayer will require 30 kills in order to use their abilities because it offers too much beneficts to them.
---
Welp this is all what i have to tell for now, and once more thanks for the patience!
-Zanieon