Half Life 2: Raising the Bar REDUX: June 2019 Update
Hi, everyone. RTBR has ticked along just fine since our last serious update, and though it took time to revert the changes made by the April Fools update – not really, but still – we got back into the swing of things very quickly. We've got big things to show today and some nice map progress as we continue to refine chapter one in preparation for a release. In light of complaints about having to scroll through too content-rich an update, we've made sure to make the renders and images in this article a little easier to digest. Welcome to the June 2019 update. Let's get started.
New Team Members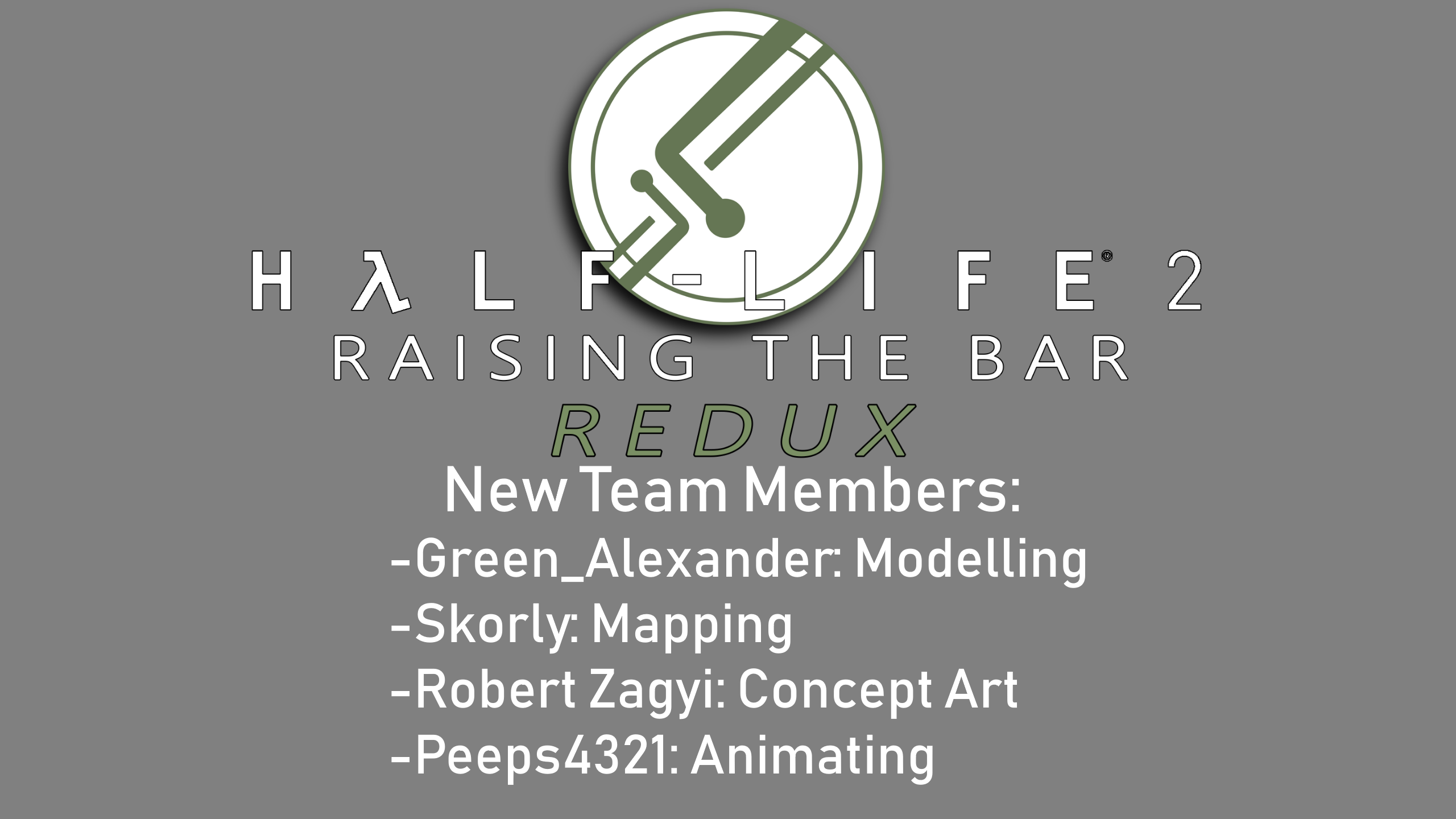 Firstly, I'd like to announce that the RTBR team, as usual, has increased in size since the last update: Green_Alexander, our new hard-surface modeller; Skorly, our new mapper, who will be working on the Wasteland of chapter two; Robert Zagyi, who is our character concept artist and whose work you'll be seeing later in the update; and Peeps4321, who is working on animating some of the custom creatures we've got in the mod. Someone who has joined after the video was put together but before the update was put out - or rather, rejoined - is Cosme. We're all incredibly excited to see him back to work - he worked on the teleporter, sniper rifle, and tau cannon before he required some time off. All of them have already done great work on the team and whilst it's not ready for public showing yet, we think they'll have great stuff to show by the next quarterly update.
Recon Scanner
We teased some front-shots of our new recon scanner in late April, and, as promised, we've got more shots to show here. Our recon scanner was based off of a number of cut designs for the city scanner, including the well-known combot, but also being based off of more obscure scanner designs. We like how the melding of a variety of inspirations has resulted in a replacement for the city scanner that matches the tonal style of the mod whilst also being a familiar call-back to iconic designs of the past.
Arcade Progress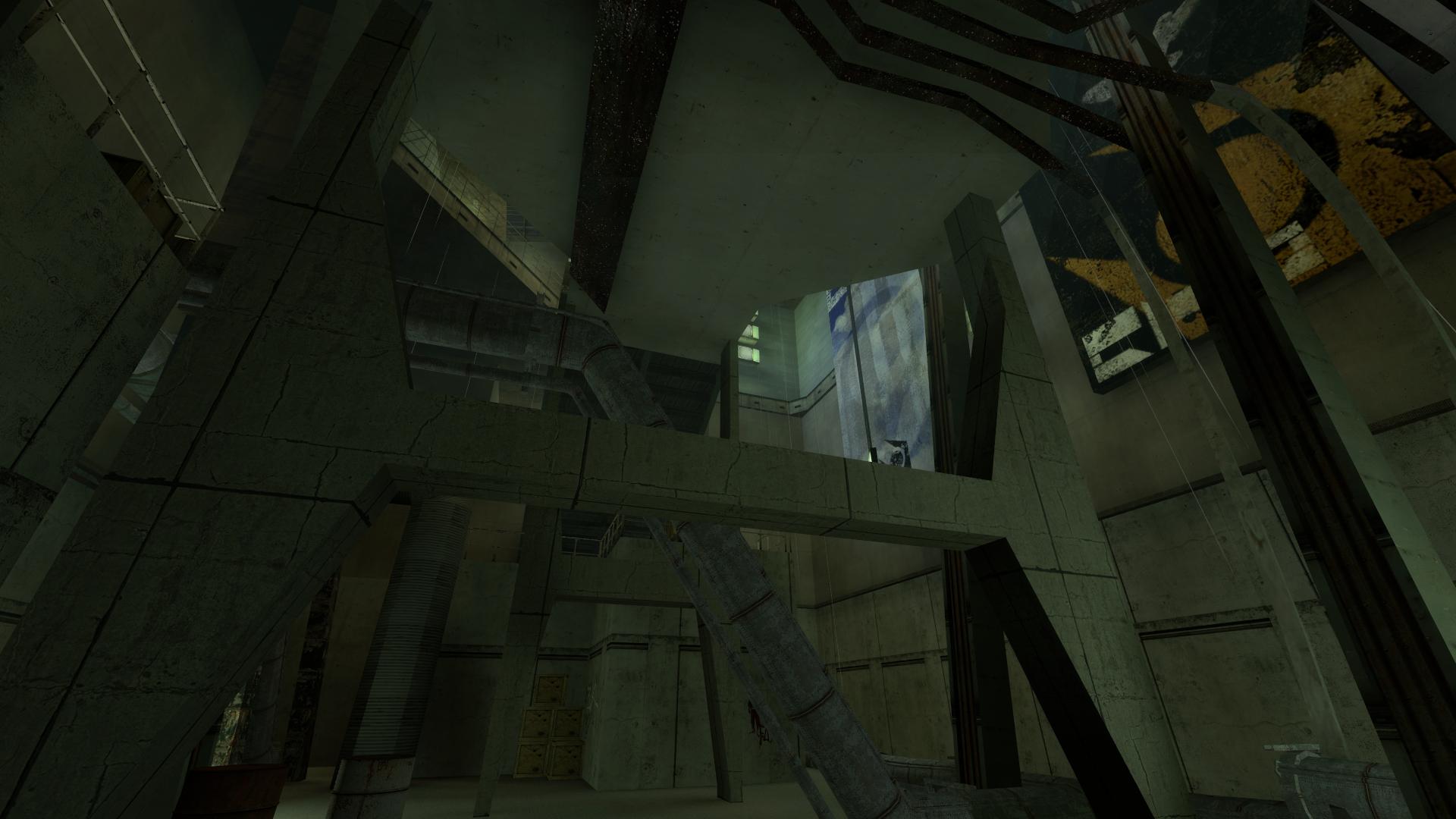 With most major areas in most maps already well-detailed, lots of effort has been going into refinements into smaller but nonetheless important areas elsewhere. The underbelly of the manhack arcade was desperately in need of attention, and this shot demonstrates the greatest of these improvements. We've never even shown this part of the arcade due to it being in so dire a state, but with recent improvements by our team, we think this and other areas have begun to shape up nicely.
Combine Soldier Models
One of the biggest developments on the creature and character side of things has been the modelling of our own interpretations of the combine soldiers. Extensively referring to cut concepts for the soldiers, Andy has created an imaginative and unique meshing together of numerous concepts into one cohesive whole. Our ordinary soldiers follow both the "bug-eye" design for them and the more grounded flak-jacket design, whilst our Combine elites are suitably more armoured, their helmet taking after both the retail model's "cyclops" design and the Hayao Miyazaki-inspired concept. We have plans for other combine units like the sniper, combine guard, and metrocops, but the soldiers allowed us to establish a good baseline for the visual style of the remaining enemy types. They go in a very different direction to retail's soldiers but, then, so do most cut concepts, and we believe the unique take shown in these models will help them stand out from other recreations. We had planned further inspiration from other cut concepts, like blue shotgunners as seen in Episode One pre-release material, but we were unable to find a way to make the look work with our soldiers, and decided to stick with the darker colour palette of retail's shotgun soldiers.
Trainstation Progress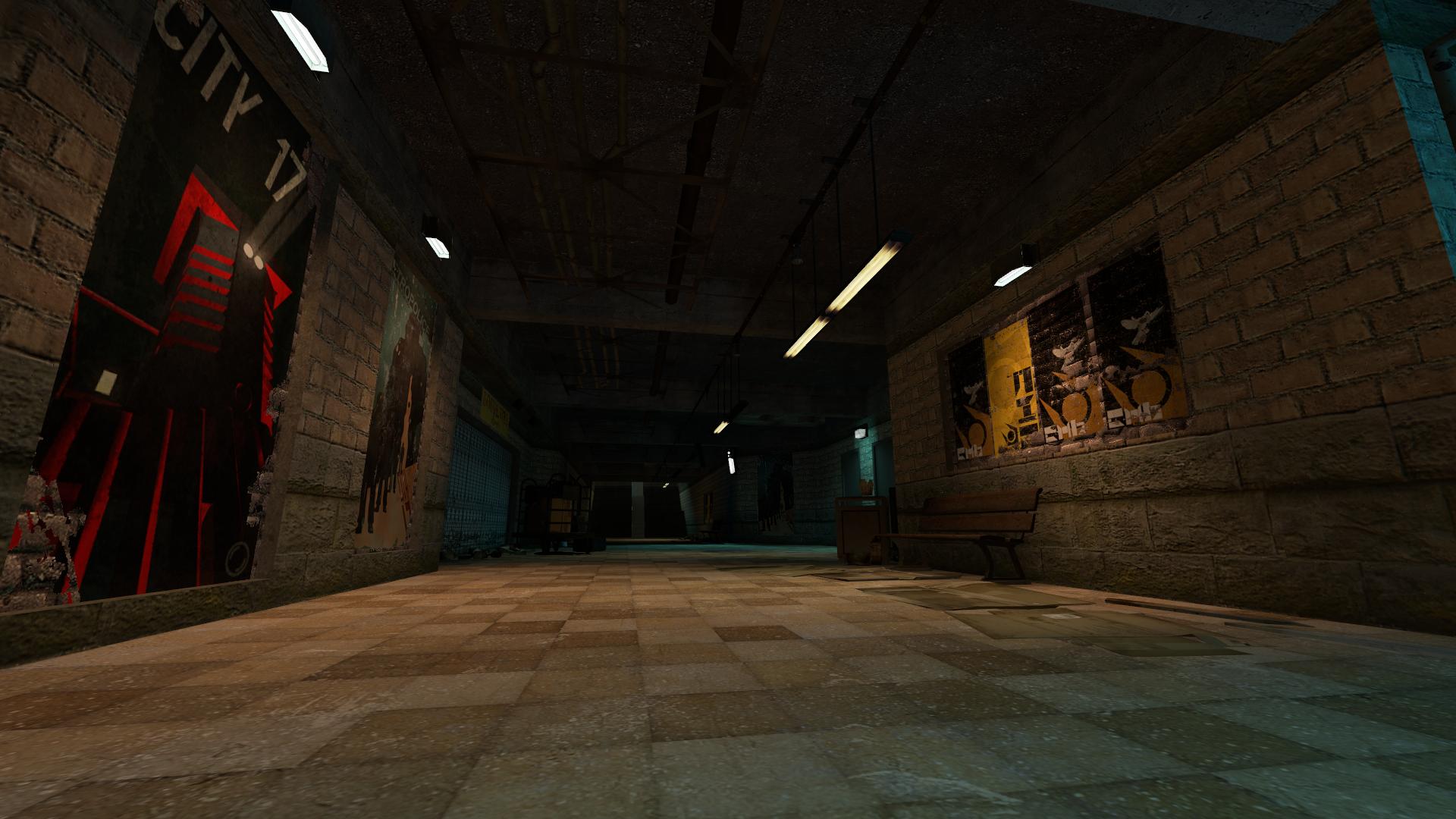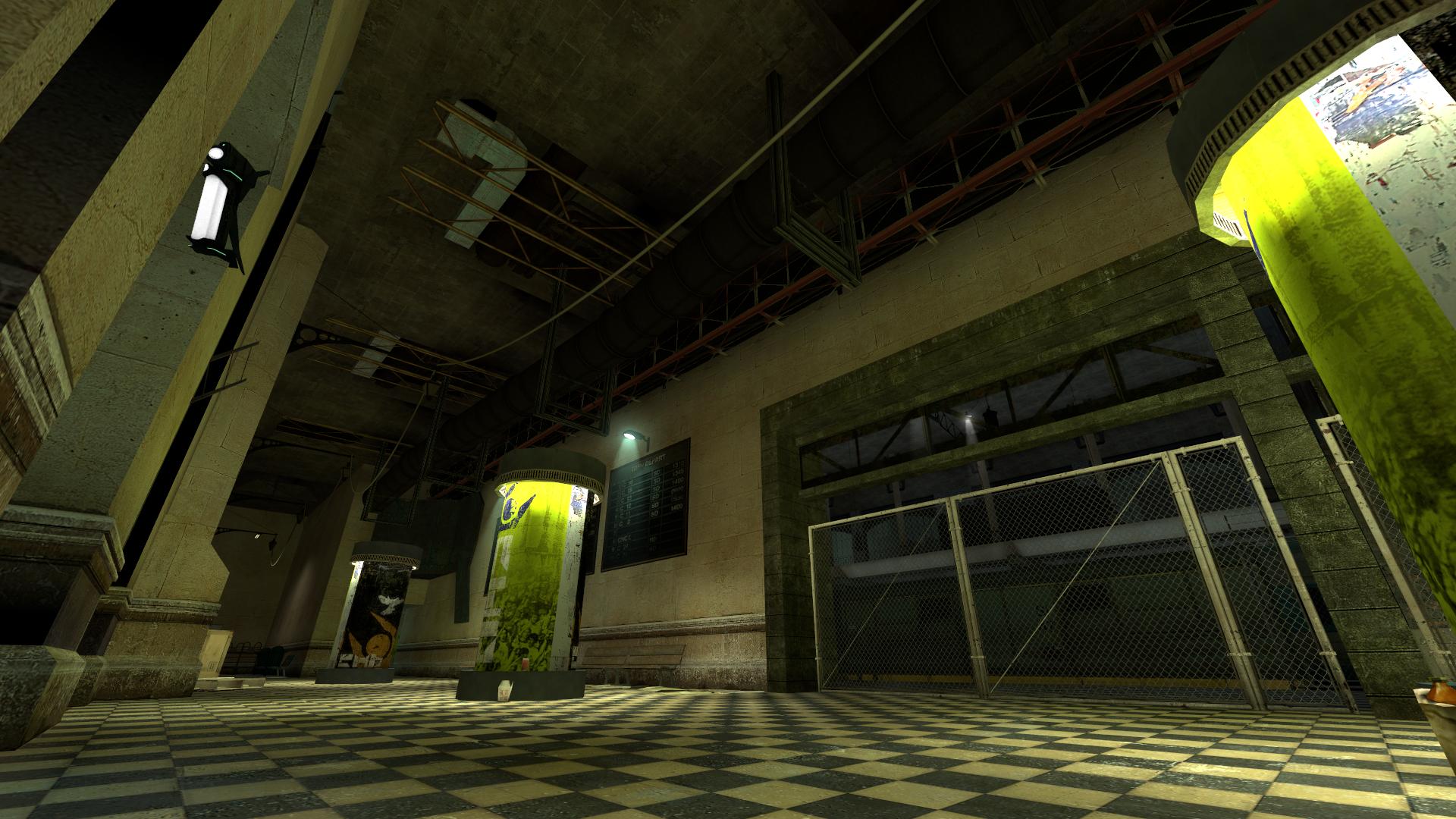 The trainstation continues to receive regular attention, the detail within it being of paramount importance as the introductory map to the mod. Lots of work has been done to refine the relatively moody and uninteresting lighting around the map, as well as improve the interior brush details on walls and ceilings. More work is still being done to bring it closer to iconic concepts of the map, but, as with all maps in the mod, great improvements are regularly taking place.
Antlion Models
With work picking up on chapter two now, we decided it was time to revisit a fan-favourite enemy from Half-Life 2 – the Antlions. Whilst more variants, cut or otherwise, are on the way, these ordinary antlions allow us to establish a base-line for the style of all of them. The four skin variants – in keeping with Half-Life 2's four antlion skin variants – are based off of two cut Antlion soldier concepts for red and yellow skins, whilst the actual model takes heavy inspiration from the much spikier and aggressive concept art of the Antlion. In-game implementation has been much smoother and yielded better results than when we first implemented other creatures like the bullsquid due to improved understanding of phongwarps that resulted in the unique iridescent sheen you see in the in-game shots. Overall, the antlions are just a sign of what's to come in that department. Who's to say they won't have a monarch in time?
Terminal Plaza Progress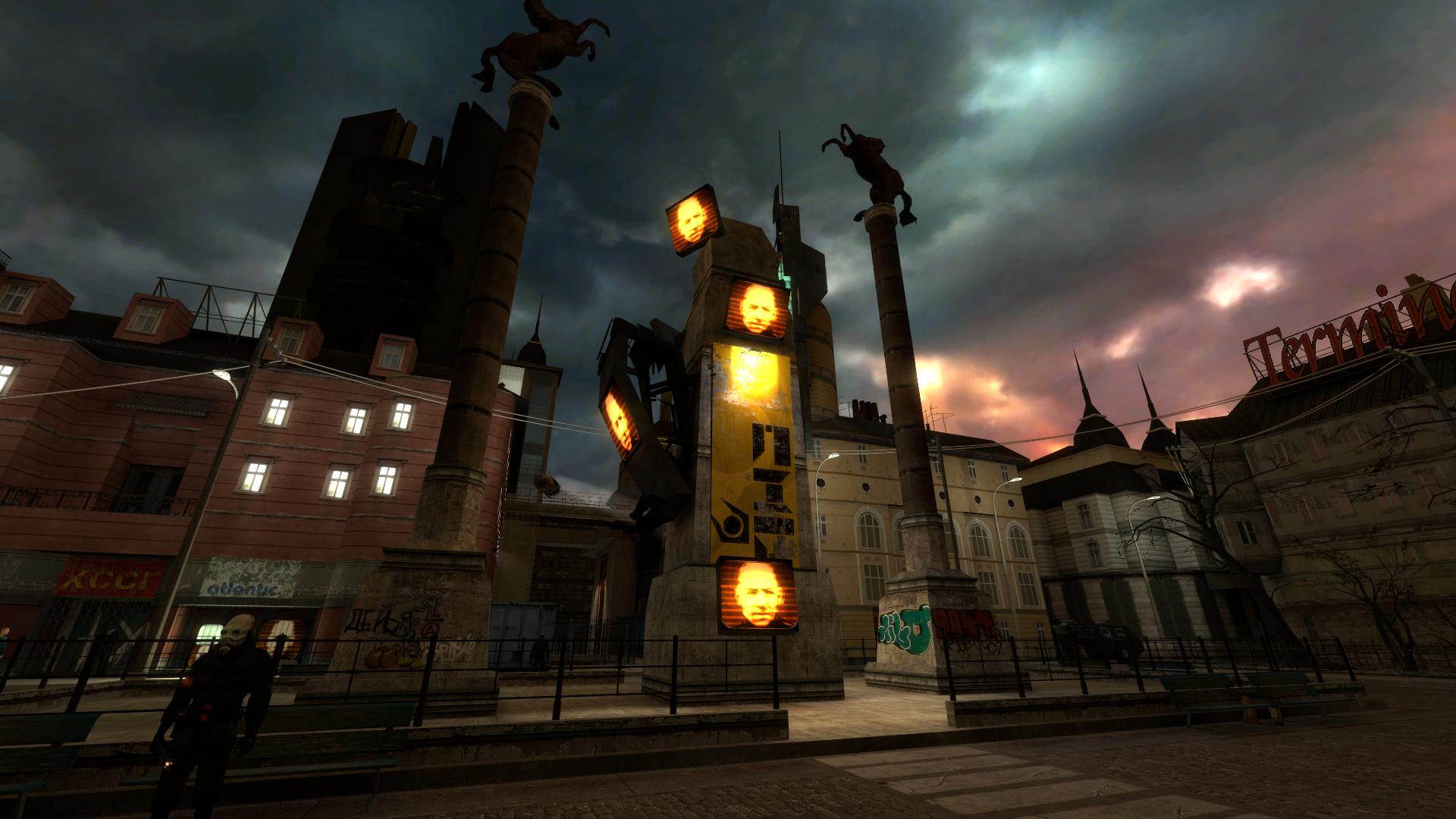 Terminal Plaza, like the trainstation, has been a regular focus for us. We wanted to meld a number of different concepts from various versions of the plaza map into one that harkened back to many different periods of the plaza's development cycle. We also decided to re-implement one of our oldest unique ideas – a consul "obelisk", a combination between the breencast and the consul pod. We're deciding whether to get a custom model for the obelisk like what was designed for the consul pod or not, but for the time being, this gives the plaza a nice, foreboding centrepiece to be based around.
Overcharged Physics Manipulator Model
Having developed our own storyline ideas for when the physics manipulator can become overcharged and deadly like the super gravity gun from Half-Life 2, we decided to make a variant of our physics manipulator accordingly. As you can see, it pulses with a menacing red glow, giving off a palpable feel of raw energy and power. Demian once more did a fantastic job capturing the nature of this esoteric weapon, and we know his future projects will continue to be perfect representations of some of the most unique parts of the cut-content's arsenal.
Alyx Vance Concept Art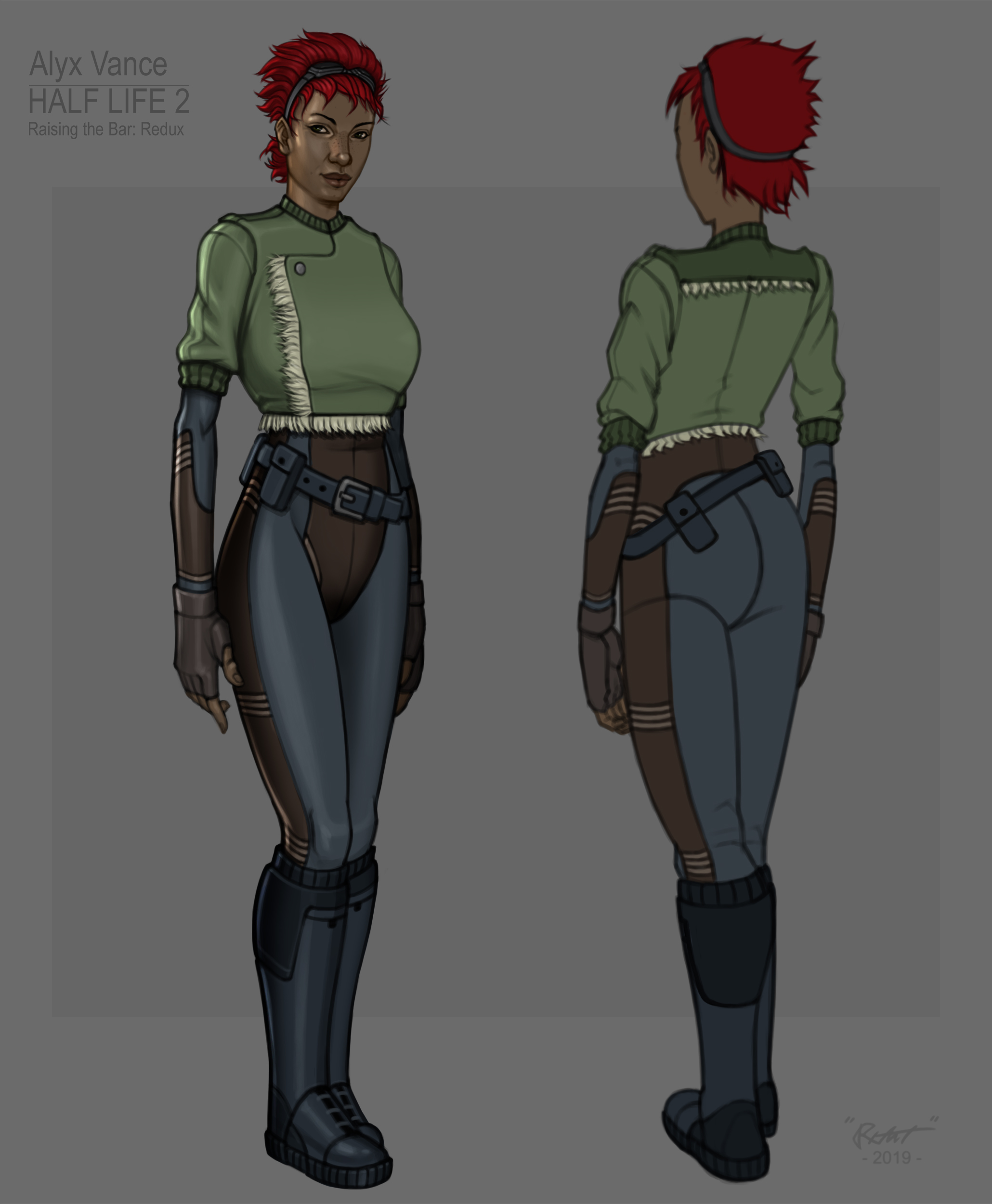 Finally, we'd like to show one of the finished character concepts created by Robert – our reimagining of Alyx Vance, as inspired from HL2's pre-release concept art and her cut model. More character concepts have been drawn up already and will likely be shown in the interim between now and the next quarterly update. Andy or another character modeller on the team will be using the concepts drawn up by Robert to create the body and accessories of whichever character they might be modelling; we'll then be working extensively with HL2's base head meshes regarding retextures and facial flexes to ensure none of Half-Life 2's characters' iconic emotional range or look is lost in the new character models.
Finishing Up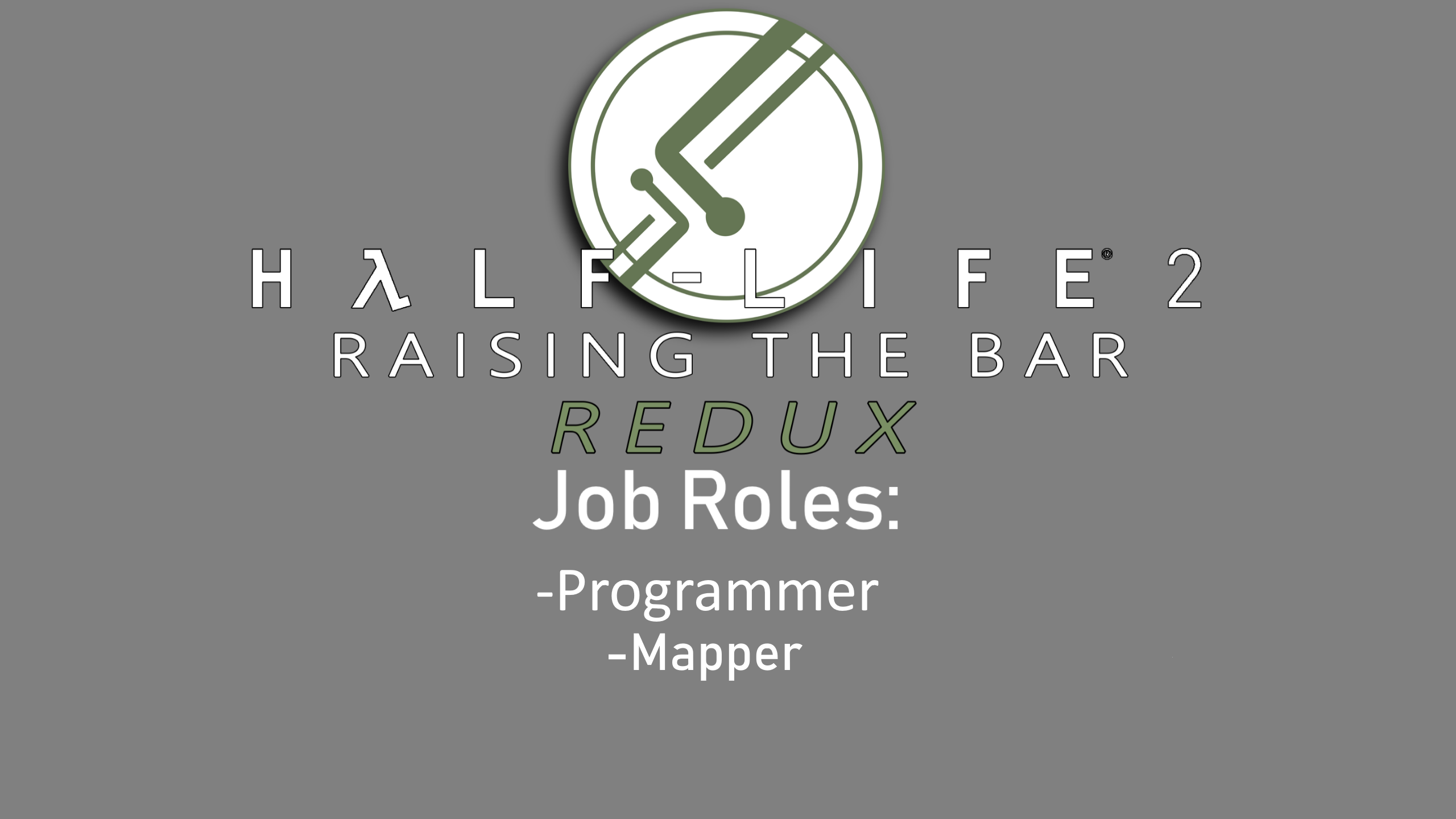 That's all for this quarterly update. Before ending, there's two more roles we're looking for right now:
A programmer to help support the current workload
A competent detail mapper to help refine pre-existing maps and then build additional maps from the ground up
If these roles interest you, feel free to add me on Discord at Kralich#0901. Thanks for listening, and we'll see you in September.