Type: Aerial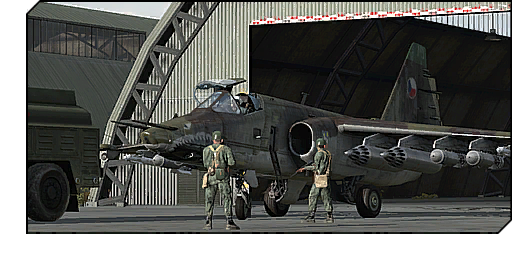 Difficulty: Easy/Moderate
Released in: v2.00
Description:
Our scouts revealed the presence of an ammo train near the Komarovo village. Destroy this train before the weapons reach the hands of FIA rebels.
Theses hidden scouts will report you the situation in the target zone using radio.
The presence of some AFMC is expected in the target zone. Keep your eyes open because also aerial contact is expected.
Save your ammo and aim carefully.
You are starting on the airbase, so follow the instructions from the tower and then take off from the base. Destroy the ammo train!