Type: Aerial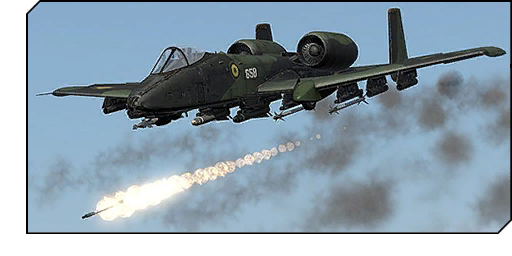 Difficulty: Easy/Moderate
Released in: v2.00

Description:
Your main task is to attack an enemy airbase (position YANKEE) and eliminate all resistance on it.This will clear the way for the assault group STARDUST, which will try to occupy the airport and its surroundings in the night.
The CSLA is moving all types of aviation to this position and especially attack planes Su-25K Frogfoot and MiG-29A Fulcrum can be a serious danger for us.It is therefore necessary to use surprise, to take the initiative and strike first.You and your wingman should cover each other's backs during the raid on position YANKEE. Don't let them get any of you down.
For the arrival to the enemy territory (ZULU), use a low flight level to evade being seen by the forward outposts and to be able to use the element of surprise.
Try to eliminate all the aerial technique as soon as possible to have nothing in your way when destroying the ground targets.Save your ammo, use precise aiming and select targets with the highest priority.
In the case of being downed a rescue team is ready (call sign Seamus - 1xUH-60 + 2xAH-1T). They will pick you up after the sunset on the specified position.