One Vision 0.90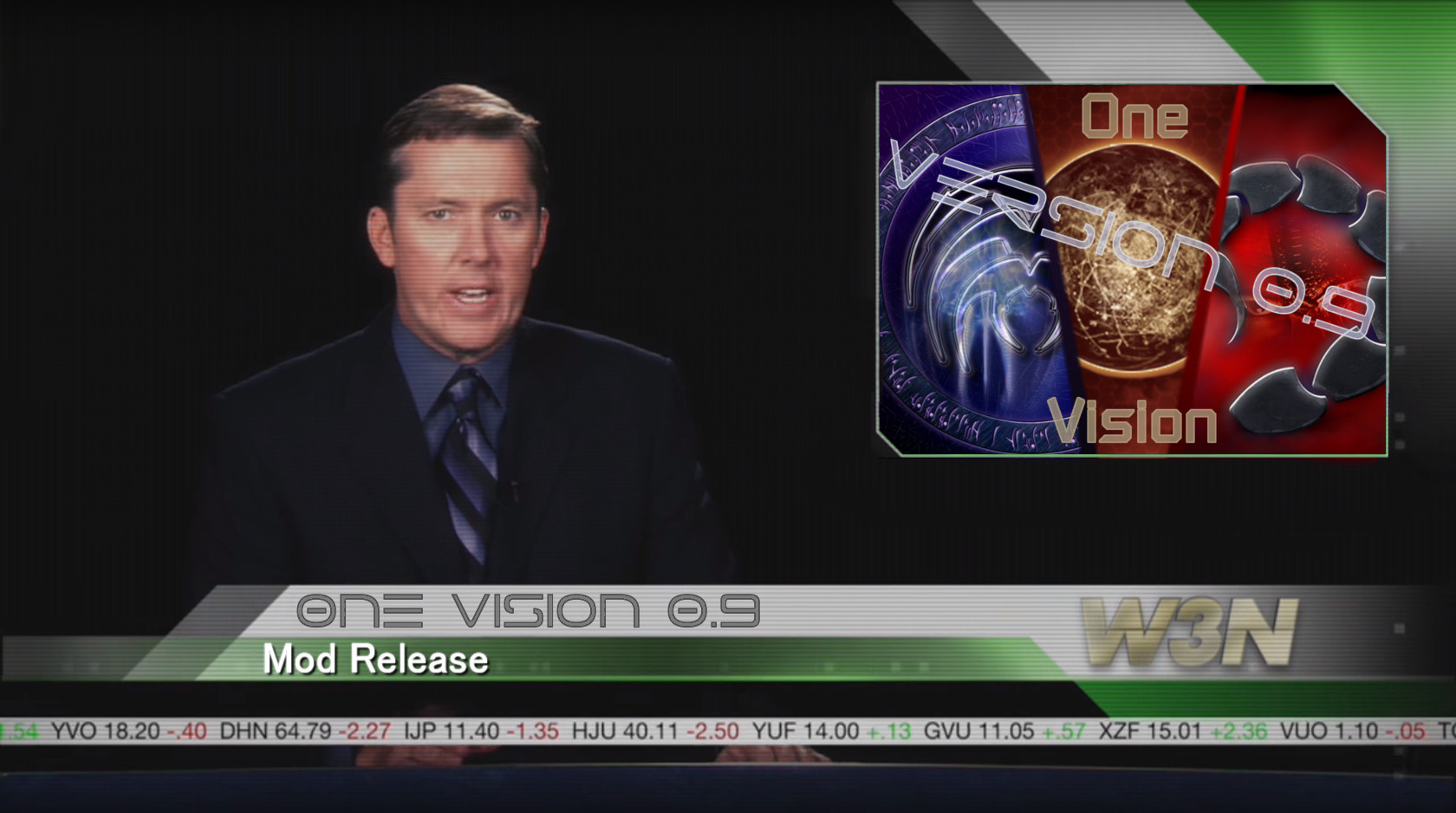 I proudly announce the release of One Vision 0.9. Since it has taken so long to finish this version, I think it is time for a moment to look into the past. This release does not only mark two years of development, but also celebrates 10 years of Kane's Wrath.
It's a small miracle that there are still so many people who share such passion for this classic game. Kane's Wrath is a unique game and I am very happy that I made a huge step in bringing the best Kane's Wrath experience possible.
More importantly, this game still has an active online community, which is why we announce another One Vision tournament. For more information, checkout Phantom's post on Gamereplays.
One Vision 0.9 Features
Apart from the new upgrades, units and abilities this release also makes the game more approachable for beginners and improves the visual appeal of the game. To make the factions feel more unique, I gave unique reskins to three more factions (ZOCOM, Black Hand, Reaper-17). I consider atmosphere in games crucial for a fun experience.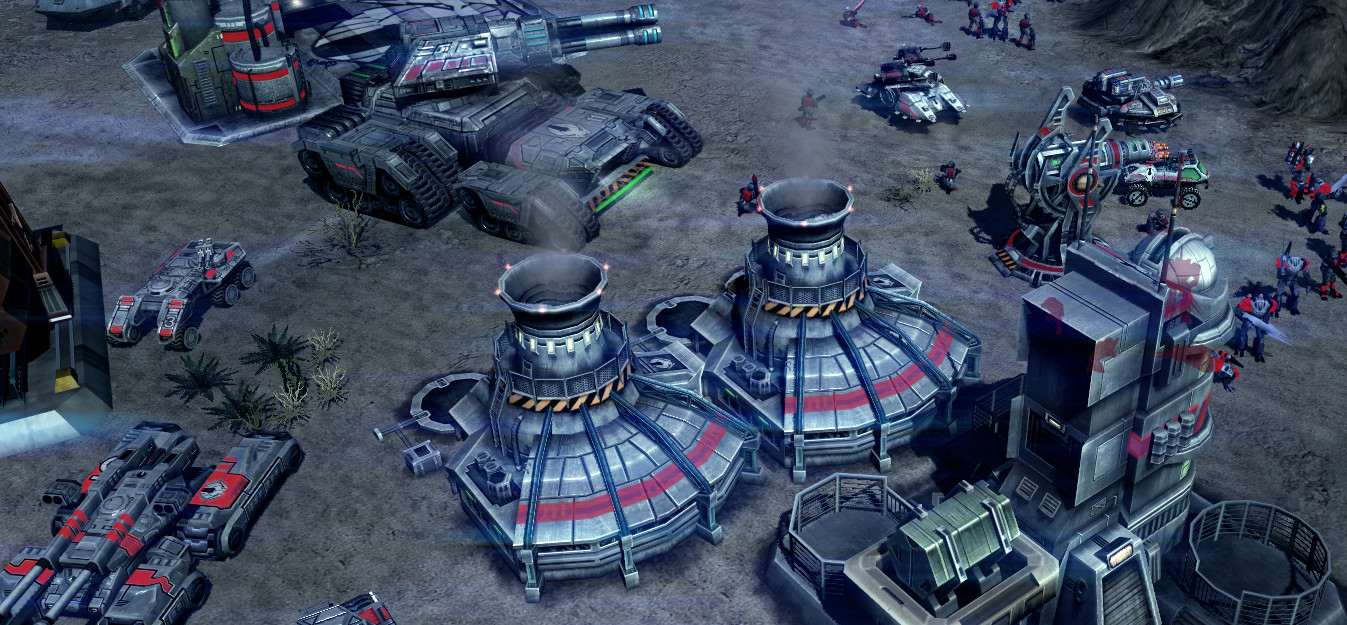 ZOCOM Base
Because the changes in version 0.9 are too numerous to count, I want to focus on the highlights. From now on, all Nod and GDI forces have unique T4 units. These units were carefully created to fit into the theme of a faction and be fun to play.

Similar to Planetary Assault Carriers, the new T4 units are very powerful but far from being unbeatable. Use them carefully!
For more information about new content, read the full changelog: Pastebin.com
Balance and Gameplay
First, I want to thank everybody who provided feedback during beta testing. The input from the community was invaluable to balance all the 9 factions and fixing a wide range of bugs.
However, balancing is merely one aspect of a great RTS game. My overall goal is to make One Vision more intuitive and fun to play. As of now, new players might feel overwhelmed with all new units and counters



Flame Tanks are resistant to rocket damage and are best countered with cannons
To make the game more approachable, all unit descriptions now contain the unit's damage type as well as its weakness in combat. I take gameplay very seriously and want the game to be as easy to play as possible.

In One Vision, rockets weapons are a reliable counter to medium battle tanks
At this point, I dare to say that One Vision is far more balanced than vanilla KW. I also consider it a victory that scorpion spam or manspam "tactics" are far less effective. And finally, many more units remain viable in the late game (like Scrin infantry) and base defenses received a much needed rework as well.
The Future of the mod
Version 0.9 excels in making all faction more fleshed out and this version paves the way towards greater inner diversity of all factions. My ultimate goal is a fun game where every faction can be played in multiple ways and players can invent their own playstyles.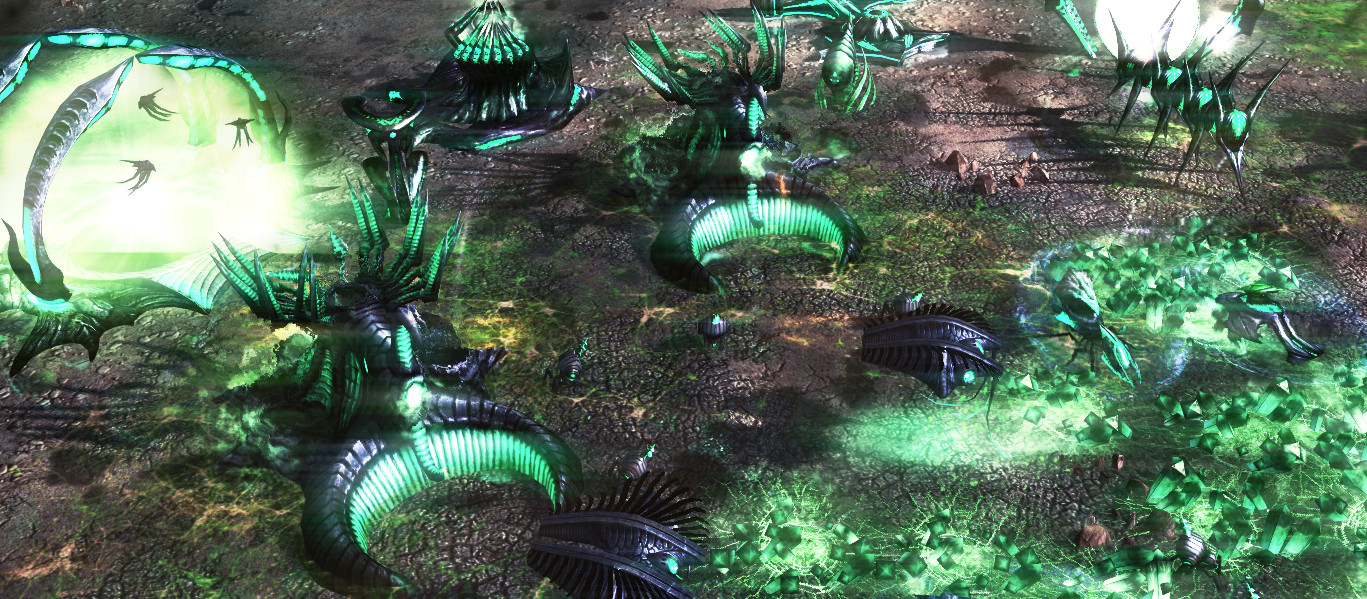 Reaper-17 Outpost
As of now, Steel Talons and Reaper-17 are powerful factions but their strategy mostly resolves around using several strong key units. They lack the finesse and diversity of other factions like Marked of Kane or RRF which have a greater pool of viable units to choose from.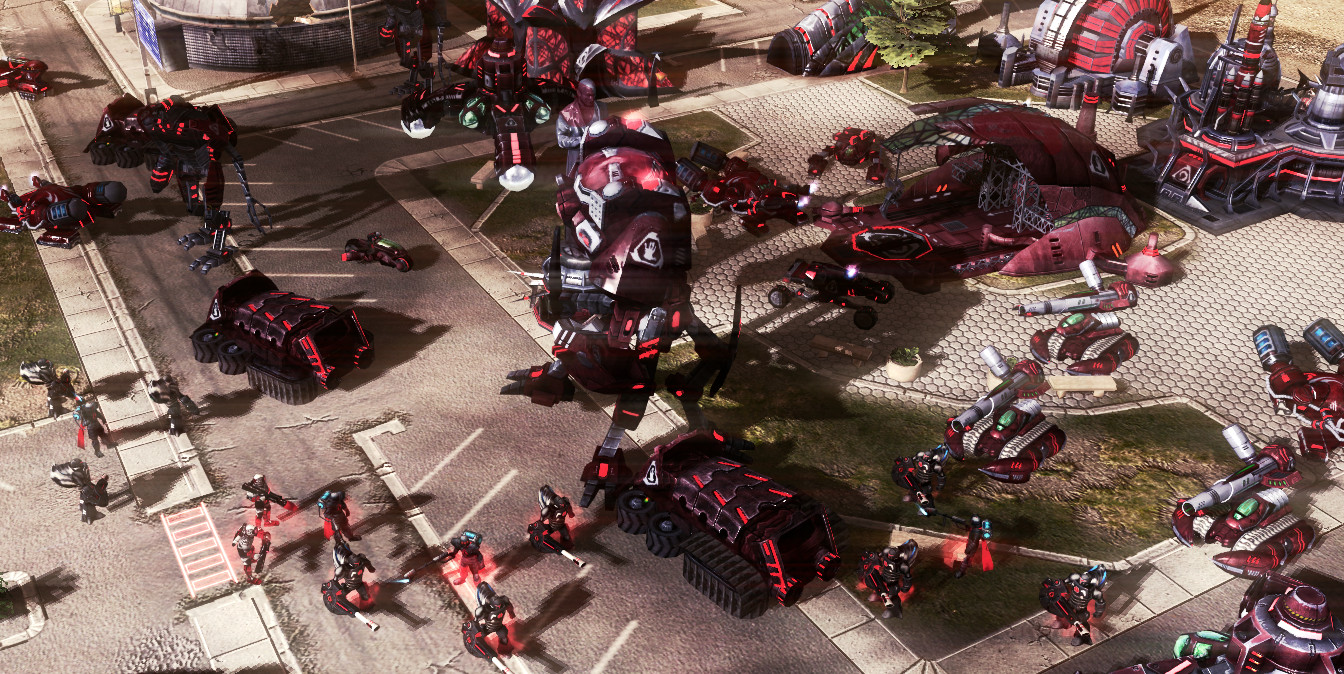 Black Hand Force
For the future, you can expect more interesting faction dynamics as I try to make all the factions more distinct and fun to play. I want to bring the best Kane's Wrath experience. Progress might not be as fast as it used to be, but it's a hobby I've been enjoying for years.
One Vision, One Purpose.
Peace Through Power.