Hello Generals!
It's our absolute pleasure to announce that several communities of this amazing game are coming together to host a special Event! The Zero Hour 18th Anniversary from Sept 18th to Sept 26th.
During the 9 day period, you will be entertained by some content or the other, with streams being scheduled daily.
Each day will have a different spotlight. It will include everything ranging from Mods, World Builder Content, Dev Talks, and Tournaments.
There will also be a Prize Pool for Tournaments & Events throughout the "Anniversary Week". If you would like to contribute to the Prize Pool, please check the event's Discord server Discord.gg for detailed instructions.
Whilst more details will be revealed closer to the starting date, we can at this moment reveal the schedule we will be following.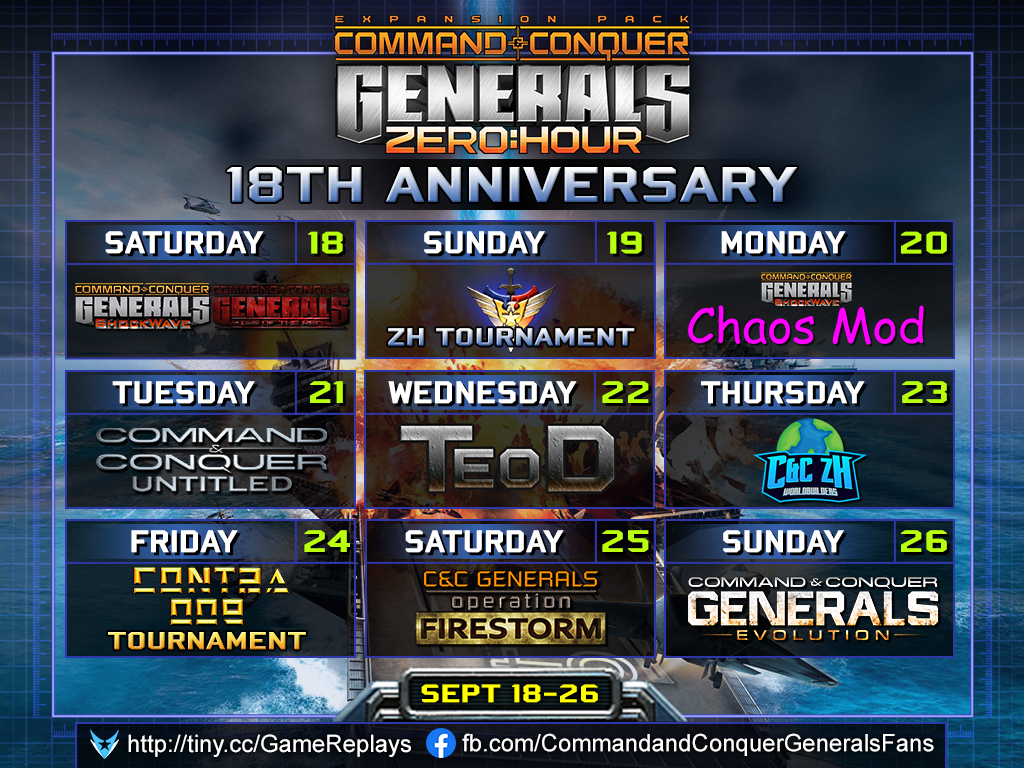 As for SWR productions, we will showcase games of Rise of the Reds and ShockWave on September 18th.
- ShockWave games will be played on the 1.3 beta version.
- Rise of the Reds games will be played on the latest Hanpatch version
Don't hesitate to contact us on the SWR Community server or the ZH anniversary server if you need any help to acquire those versions.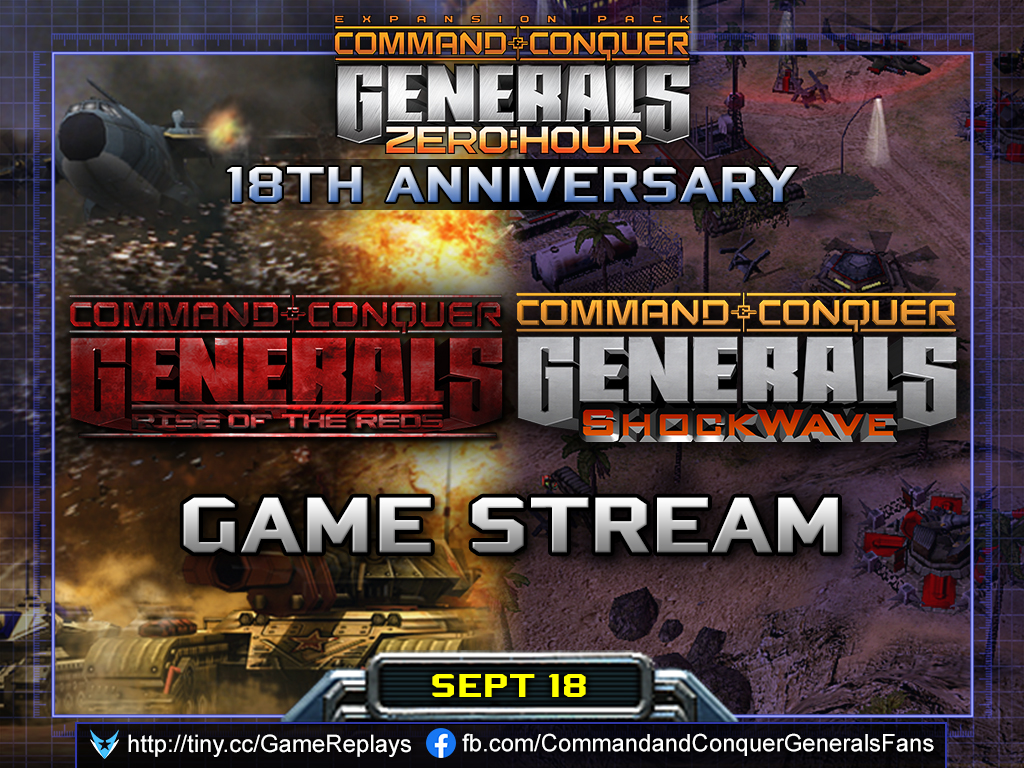 See you on the battlefield !