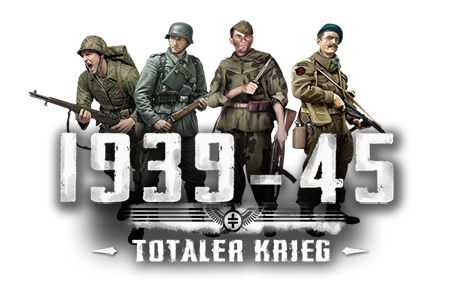 Totaler Krieg v0.99 Release
Finally after so many years I'am pleased to annouce the release of Totaler Krieg v0.99. Due to unforseen circumstances I was unable to dedicate as much time as I had hoped, therefore I'am releasing what I have to give back to the community. Do as you wish with the content, tweak and modify to your hearts desire, try and finish what I started and create a totally different MoW experience.
Thankyou all for your support and dedication over the years, I hope the wait was worth it.
All the best,
Cheers,
Sturm.
To the community, I hope this project will be continued by members of the community to help it grow and to fix issues I have overlooked. Finalising the MP aspect would be the area which I personally always wanted to finish, however porting to AS2 / CTA could always be an option for the future.

How to install
A: Unzip all four split .7 archives into the BoE packages folder within steam/common folder. Active via in-game settings.

Downloads
*7-Zip program required to unzip*
HOTFIX 1: