Starts 15.12.15

/ Ends

19.12.15
Third game contest you can win are: Total War Grand Master Collection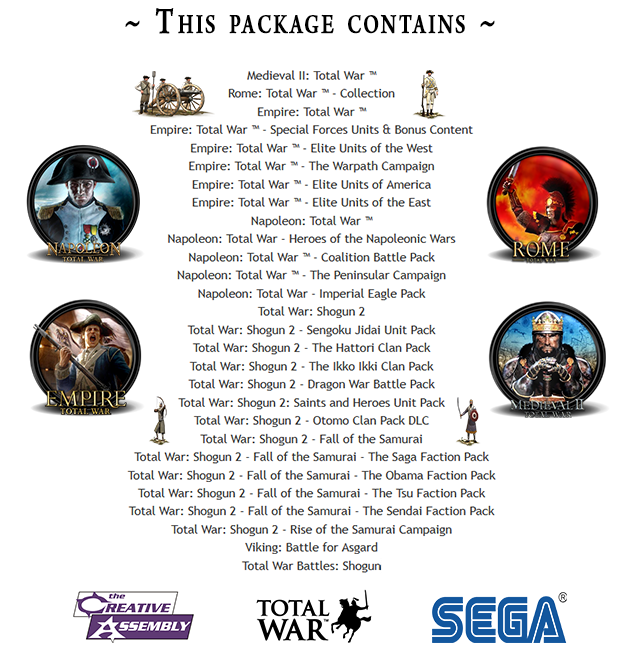 Great Package for anyone who loves to play wargames from medieval to the black powder age.
---
Game Competition (Total War Grand Master Collection)
~ Answer the following questions to win ~
Questions 01: What is your favorite weapon created between age 1000-1700?

Questions 02: If you should fight in a war year 1200, would you have used armor?
Questions 03: What do you think is easier in age 1200? To protect a castle or attack a castle?

Questions 04: What is your favorite movie, involving the time from 1000-1800, and why?
Just an example for Questions 04: "The Patriot" or "Kingdom of heaven"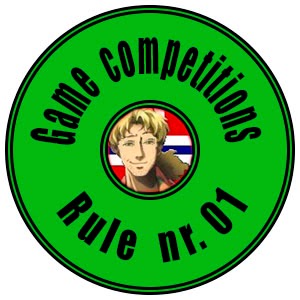 This competition is under the Rule nr. 01 - (Game Competition Info)
One lucky winner will be drawn in this competition.
This competition will expire 19.12.2015 - (The competition is now close)
Those who win will be contacted by those who Sponsor this competition.
The game will be handed on PC through Steam.
To aid delivery through Steam friend one of the Sponsors.
To see Sponsor list refer to main blog here.
Sponsor of this competition is: Kark-Jocke
~ I wish yougood luck andmay the bestwin ~