First off, start Worldbuilder.
If you have never used it before or even played the game, don't read any further.
For this, I extracted the map Alpine Assault and am making a SP mission with it, so I'm gonna teach you how to make the GLA build attacks, but the process is the same for the USA and China as well, just select diffrent sides and diffrent units.
IMPORTANT: Make sure your AI has the preresquites required to build the unit and has enough money, or it won't work.
Ill teach you how to extract maps, in another tutorial.
Alright. Lets get going.
First, open the map, and familarize yourself with it.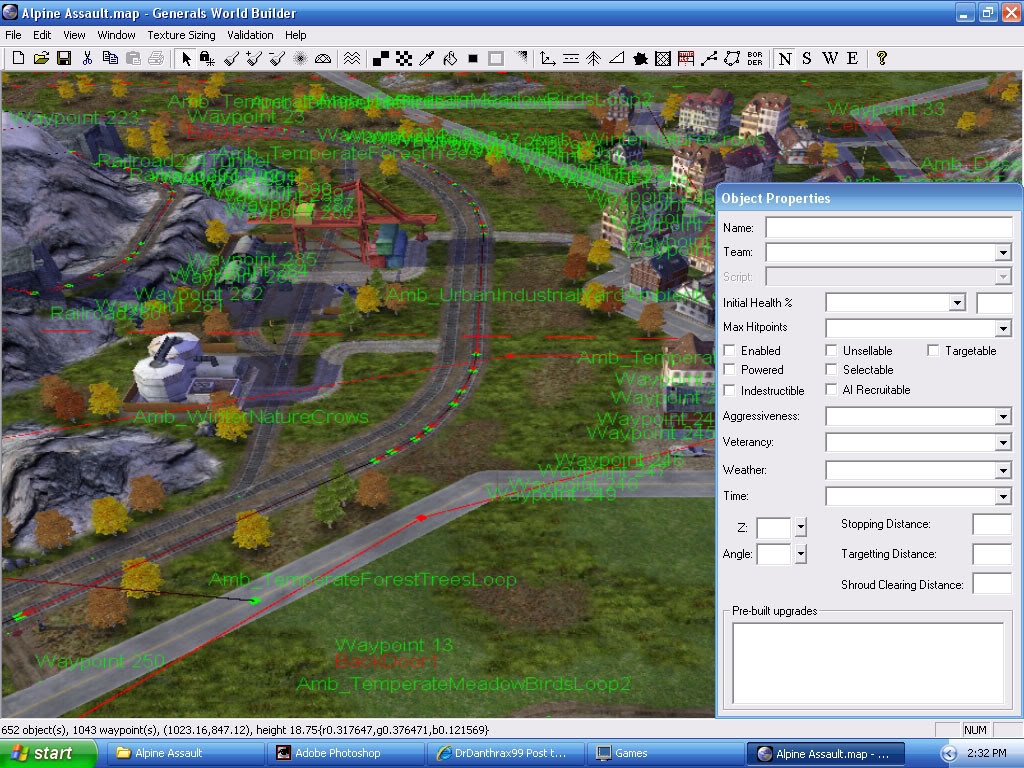 Make a script that allows the AI to build units.
it should be
"Allow to build units."
that's it for that.
This is for the GLA, but the same methods apply to all factions.
Follow my instructions TO THE LETTER here.
Go to the "teams menu" and select "SkirmishGLA"
and click "Add New Team"
Click the three dot button next to a slot.
Click "GLA"
Select "GLAVehicleScorpion"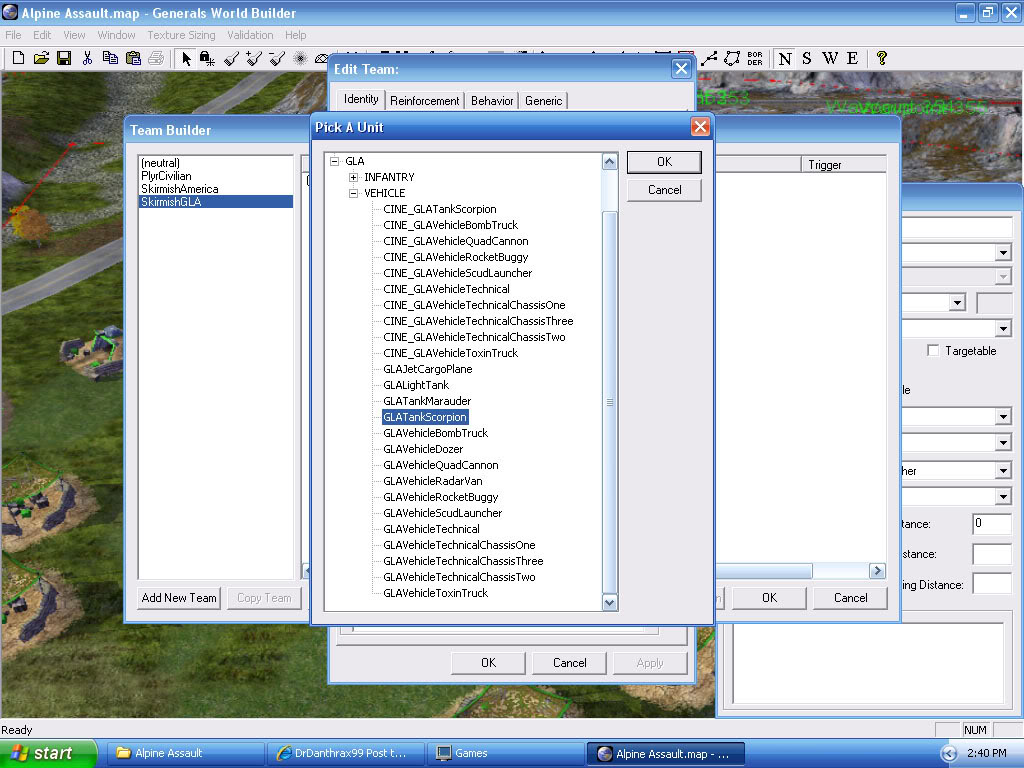 Now put "3" in the min and max fields.
Your done with the team for now.
Now go into "Scripts"
Click "New Script\"
Click off "Deactivate on Success"
and click on "Script is Subroutine."
this is the script that will make the team attack once it is made completly.
Leave the condition as it is.
Now, edit "Action if True"
edit the action to "Set team to attack another team"
and click on the links.
make them say:
"Team begin attack on TeamSkirmishAmerica"
Your done with the action.
Should look like this: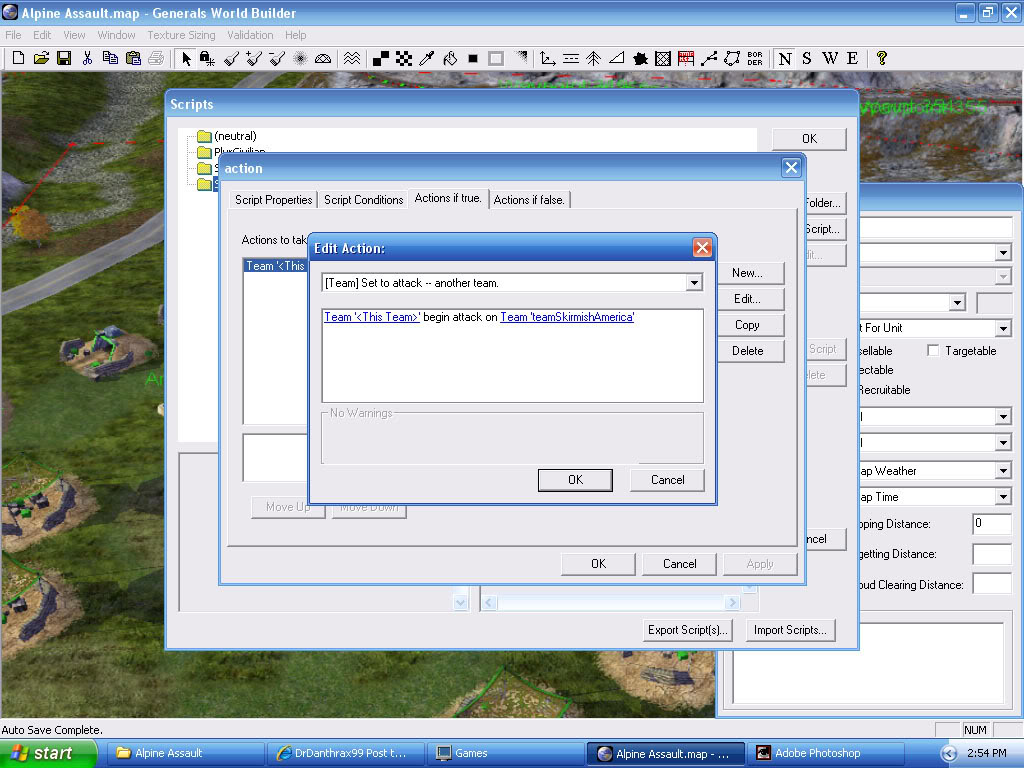 Now the build script.
Click on new script
and click "Script is Subroutine" again.
Now, you can leave the condition as it is or change to when you want it to build the team.
Now, in the action menu, click
"Build a team"
edit it to say "Build Team "
If you did it right it should look like this: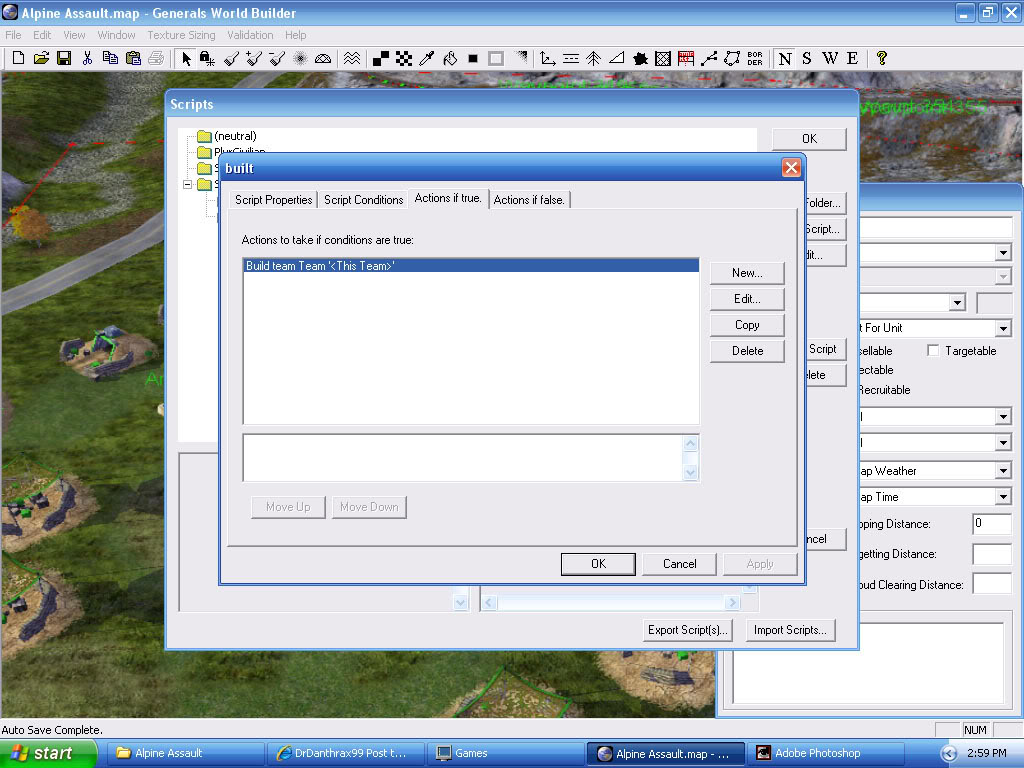 Now that's done, go back to the "Teams" menu and go back to the team you made earlier.
We named the script for building the team "Built" and action afte built, "action."
Now, click in the drop-down menu for Production Condtion, click the "Built" script.
If you did it right, it should look like this: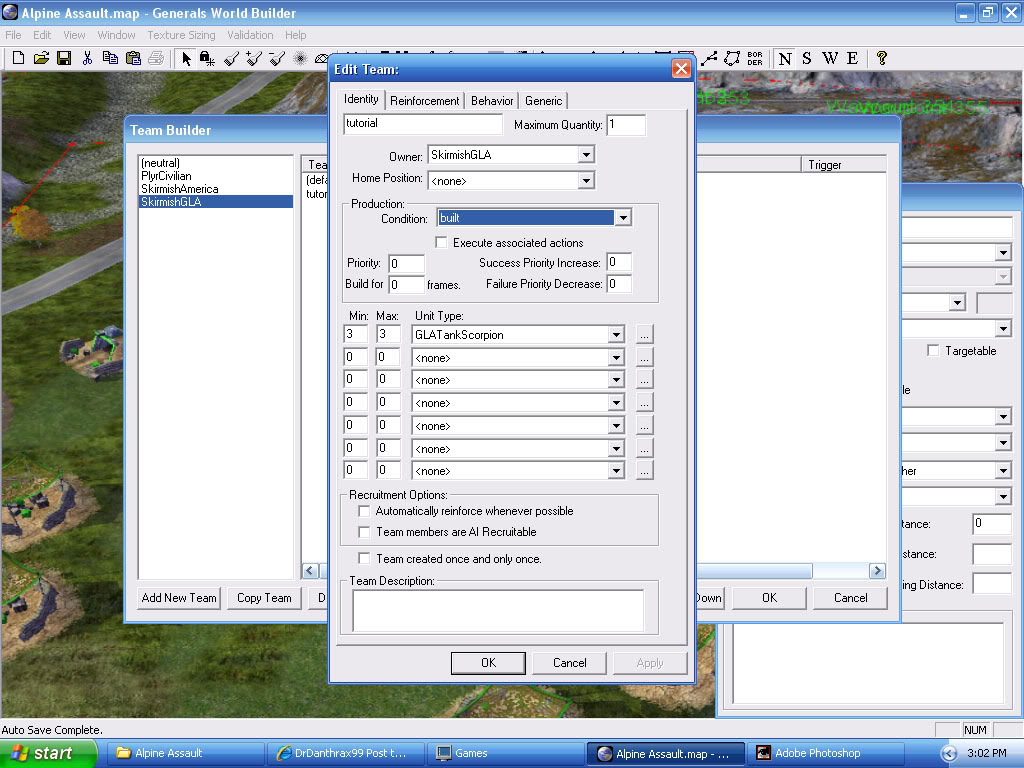 Now go to "Behavior" and on the "On Create" dropdown menu, click the "action" script.
You're done!
Your enemy should now build units in-game.
Save your map and play it to see if you did it right.
Well, that about does it for this tut, hoped it helped.