Well it's getting close to the final four. Even though my mods are now out of the bracket, it doesn't really matter since I voted for the best mods to go through. Surprisingly the only C&C3 KW mod, One Vision has reached this far in the bracket. This time I decided to use Strawpoll instead of Pollcode because I don't want comments inputted there this time. When voting in Strawpoll (not Pollcode), make sure you enable pop-up blockers and plugins since they are highly recommended to prevent adware. Older polls are disabled. You only have a few days to vote on this.

Previous Round Five: Moddb.com
Previous Round Four: Moddb.com
Previous Round Three: Moddb.com
Previous Round Two: Moddb.com
Previous Round One: Moddb.com

Best C&C3 Mod: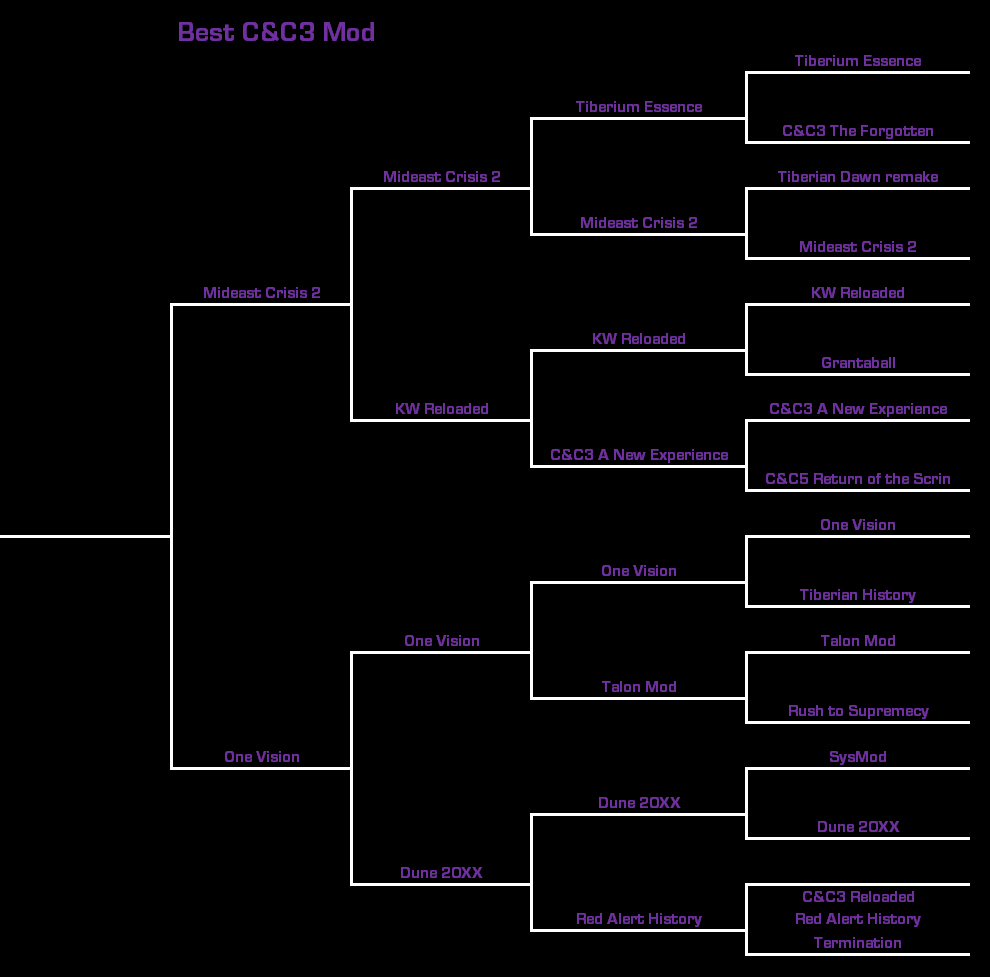 Mideast Crisis 2 vs One Vision (link deleted) -- One Vision won by 55% of the vote.

Best RA3 Mod: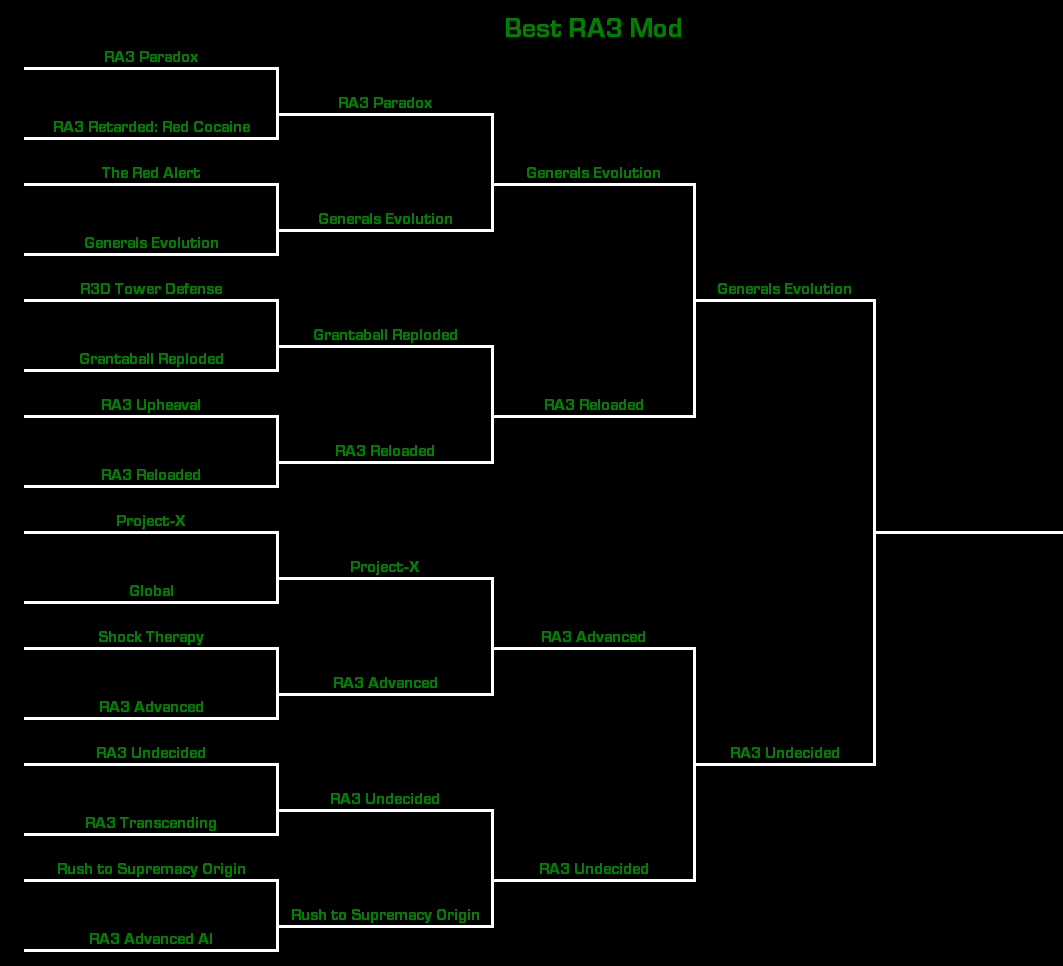 Generals Evolution vs RA3 Undecided (link deleted) -- Generals Evolution won by 12 votes to RA3 Undecided 10 votes.


Best C&C Mod from the Westwood era: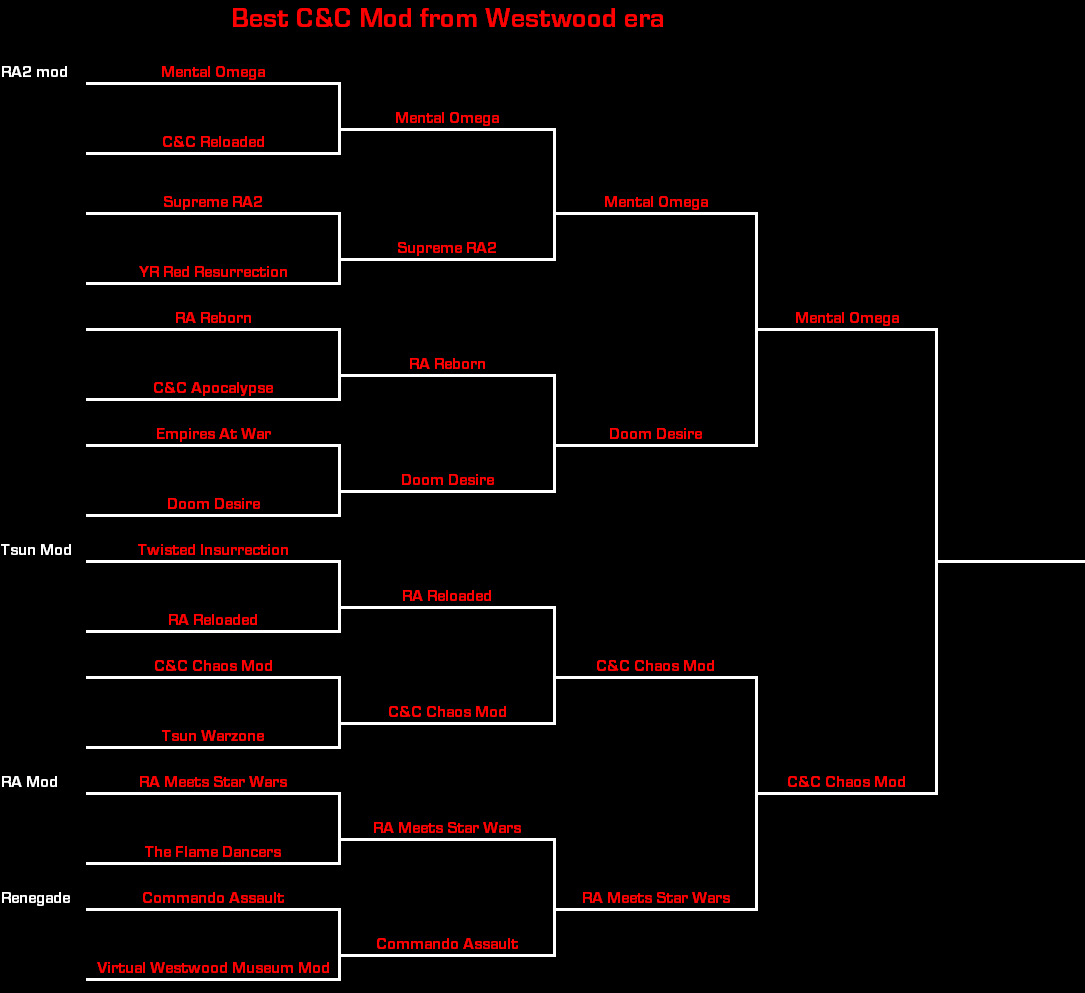 Mental Omega vs C&C Chaos Mod (link deleted) -- Mental Omega won by 71% of the vote (and 82 votes!).


The final four will be determined this Friday where the epic showdown of the four best C&C mods will begin.