Attend the instruction forthwith!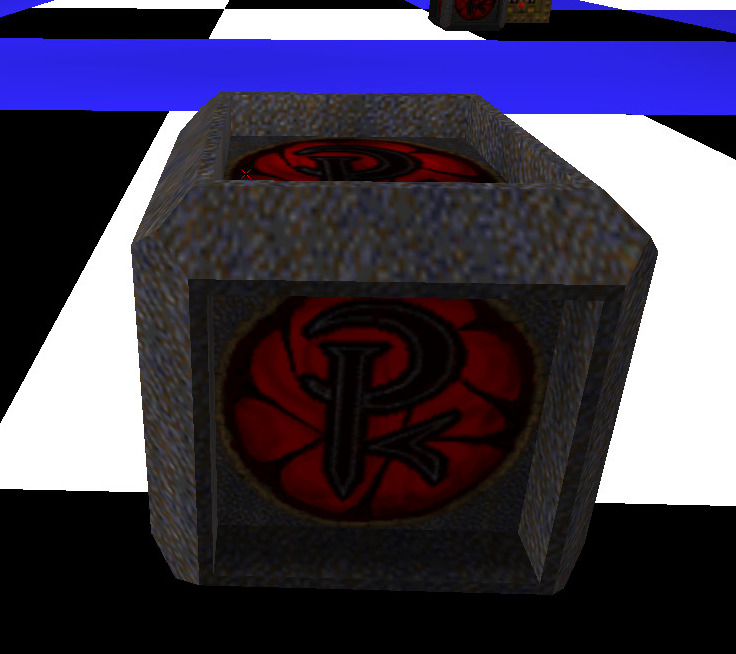 A painkeep cube.
Instructions: touch the cube. Press fire (you must be in activation range - about 200 units.)
If you select another weapon (via number impulse 1-9 or mouse wheel) the cube will be freed.
These cubes can give you: painkeep items, weapons, random items, monsters (not always helpers!), live grenades (RUN!...run faster than that, its a cluster bomb), and teleport spheres.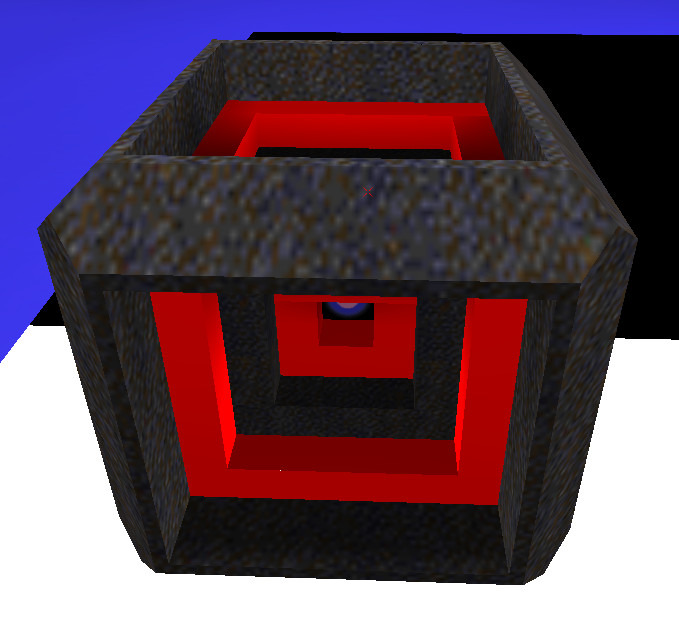 A morphic cube.
Instructions: touch the cube. The morph selection menu will appear for this cube.
Use the mouse wheel to select a morph and press ALT-FIRE (impulse 13, bound to X) to assume that form. If you select another weapon (via number impulse 1-9) the cube will be freed.
Once you morph, or release the cube without morphing, you will not touch any more morph cubes unless you issue impulse 50 (bound to W). Morph options available in the alpha release are limited:
Enforcer, Zombie, Wizard (Scragg), Ogre, Hell Knight, Shalrath, Fiend (demon), Lava bomb, Scourge (centroid), Gremlin (NOT the hipnotic gremlin, the one from the movie...)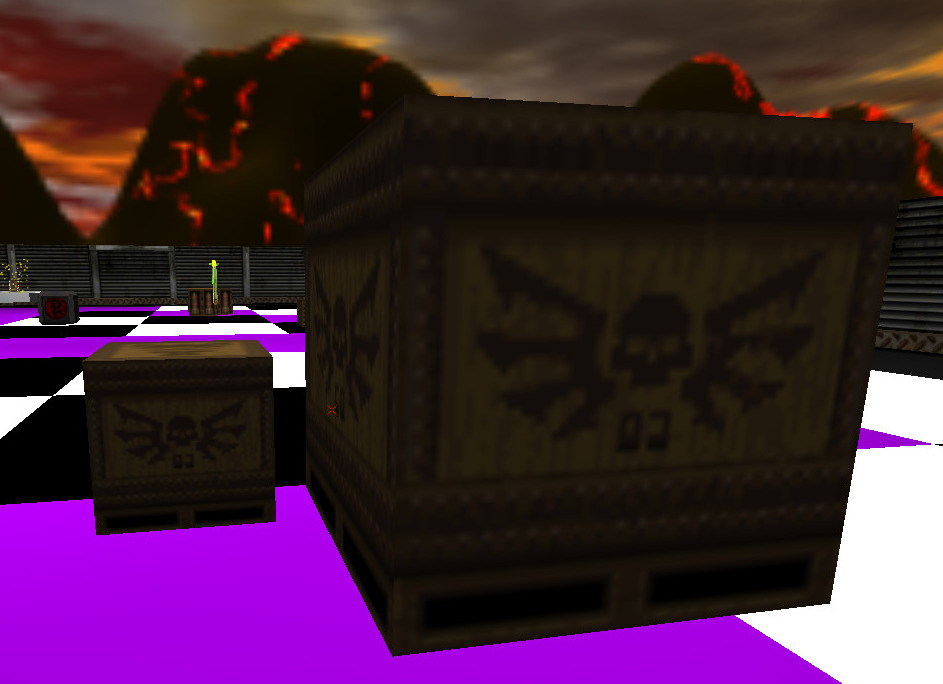 Crates.
Instructions: Open 'er up. Get out your trusty axe, shotgun, or crate opener of choice. Anything that does damage will open a crate. Contents displayed prior to opening are generic unless the map author made them specific. Crates always contain goodies. Just remember that one of the goodies is an explosive barrel, and only *most* of the crate contained monsters are set as helpers. (This means a small percentage might have it in mind to attack after being let out - hey, how would you like to be cooped up in a crate?)
(Note: if you play on quake 1 original maps, the map brush crates can NOT be opened. If you hit a crate on one of those maps and hear the "axe hit the wall" sound - its prob. not a mod crate.)
Opened crates: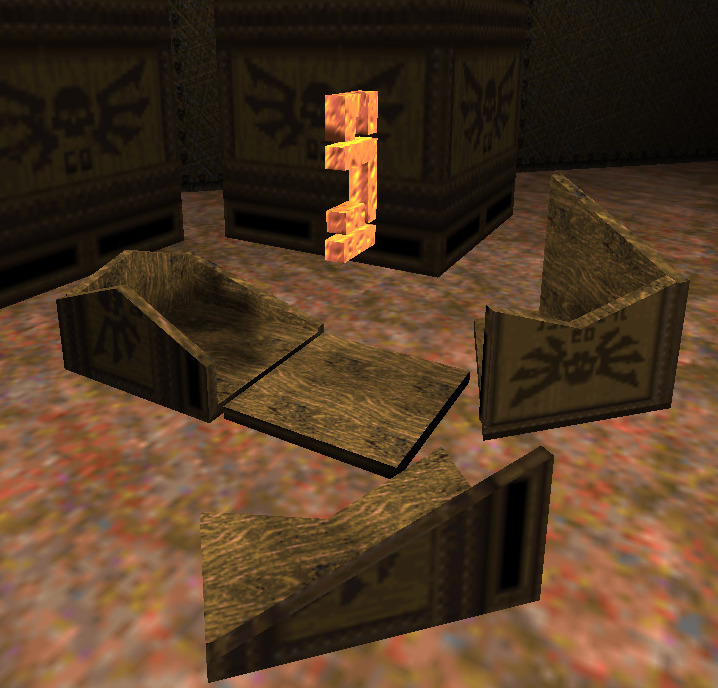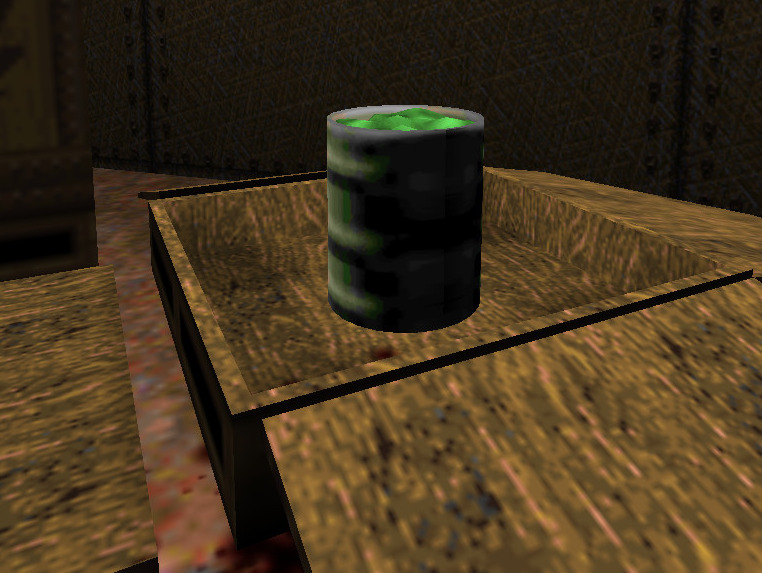 Some new goodies to give you more reason to open crate.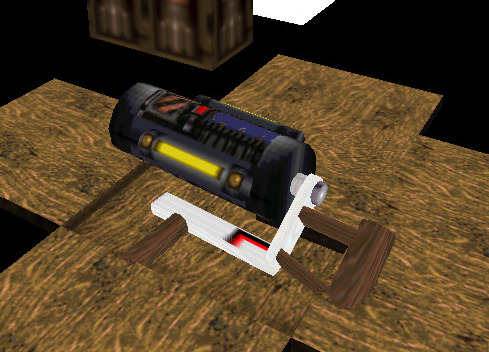 The original "Howard Roy" quake 1 quantum tunnel apparatus. What does it do? Heh heh - makes "holes" through solid objects.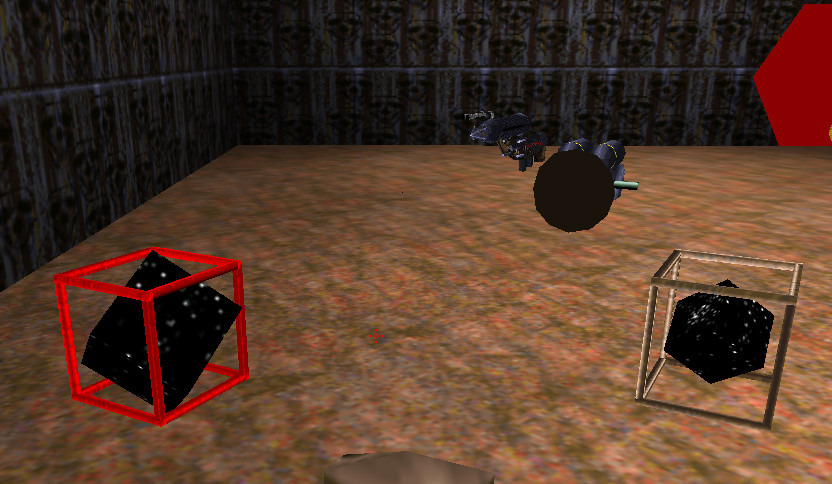 Super gravity well. On the left. In the red case. Grab this thing toss it out and watch (well, dont actually - run really, really fast!) everything get sucked in and all living things perish. And even if oppoonents are out of range - this thing can fire "black" lasers! Ha.
Other items.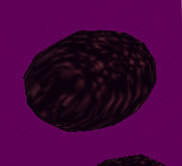 Teleport sphere. These little doohickeys appear from painkeep cubes and link randomly to some level teleport or deathmatch location. Touch one, and it takes you there.

Power runes may appear depending on the rune server option selected. They do all the usual things like double damage, protection, haste, regeneration, etc. Since the lithium mod is GPL, that code is included as a bonus.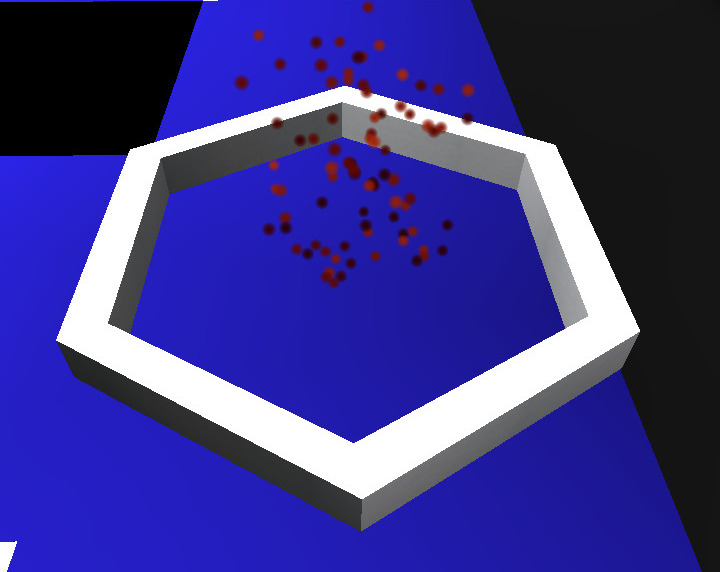 Power point. Found on the hub map - idea from the original archon of course. These magic points can heal your wounds and make items for collection.
Storage wars: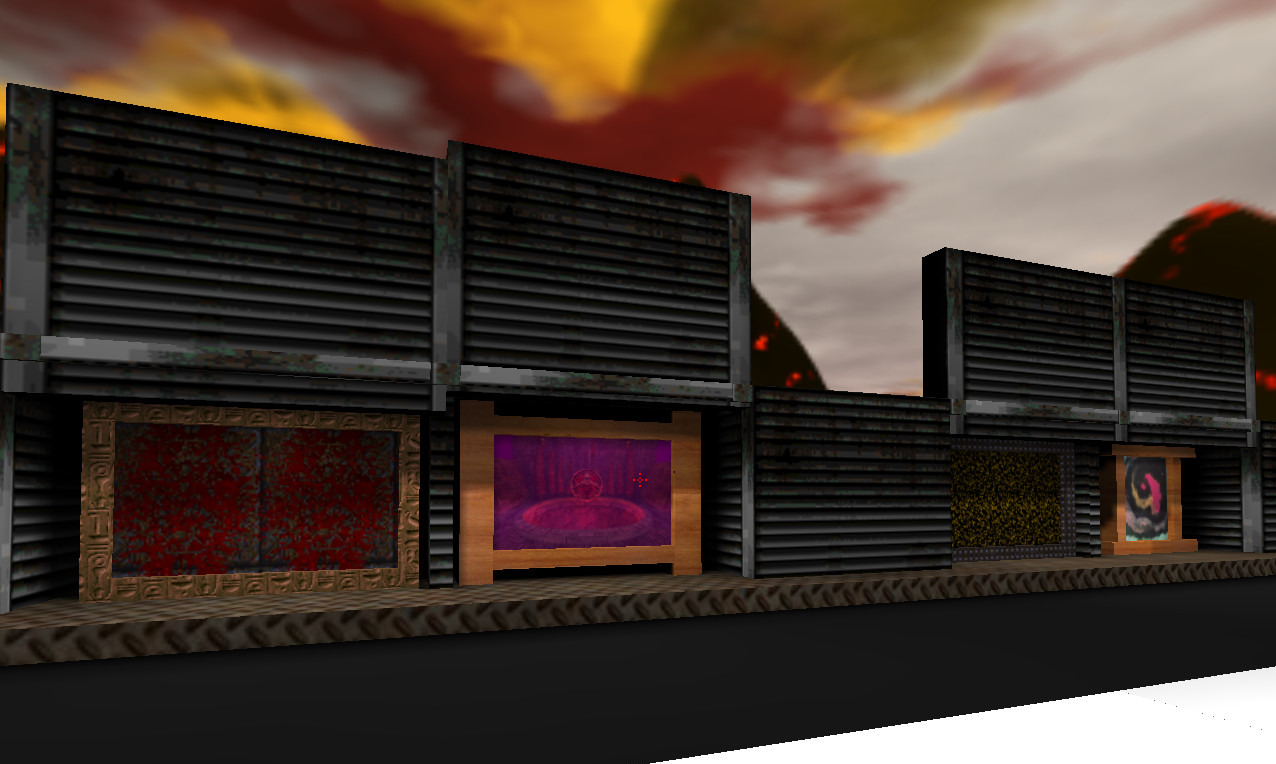 You bid against other players on the contents of these anonymous units. Ha ha, just kidding - open these up to find the map votes for the hub.
Hub map: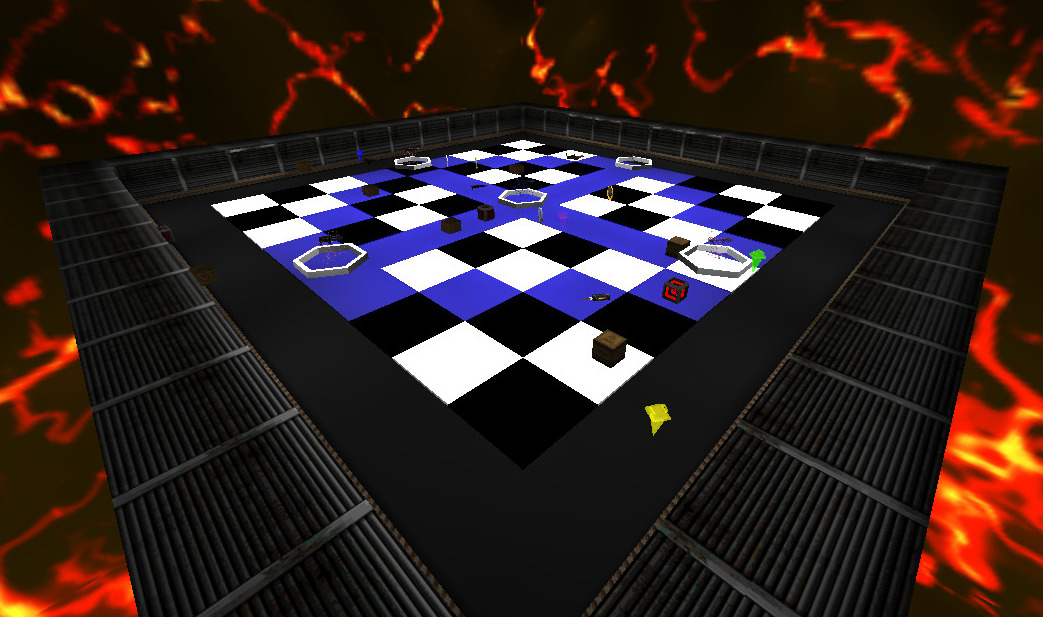 The hub map for the Chaos Archon mod...should look familiar to some. Vote on your favorite map, or try a new one.
These features are designed primarily to enhanced death match play. They can, however, be used to re-fresh coop and single player action. Did (or do) you think quake one singleplayer / coop is too easy? Check readme.txt for instructions.
Thank you for viewing this brief over view of the Chaos Archon mod game elements. We hope you enjoyed it.