After last week's naval update, we're going back to General Orlov who still finds himself in a messy situation which is going to get worse before it gets better.
South Sudan, 2041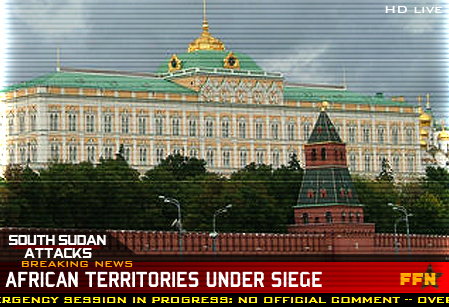 "This is outpost Molotok, come in! Anyone, please come IN!" the radio operator yelled in a fruitless attempt to get through the signal interferences that turned every message going in and out of the base into a garbled mess of static, occasionally broken up by distorted fragments of speech. Across the entire region, Russian forces found themselves in the same chaotic quagmire. Back home, President Suvorov had cancelled all his meetings, observing the unfolding crisis alongside his chiefs-of-staff, who had all been used to comfortable desk work after General Aleksandr's glorious victory over the Sino-American task force at Kurmuk in 2040. Now, they could only sit and watch impotently as Africa was falling and with it the dream of a Russian "tropical" empire. Suddenly, someone inside the command tent noticed a group of armed fighters at the entrance. The operators scrambled for their pistols, but the strangers lobbed a number of Molotov cocktails into the tent, immolating it along with every poor soul inside it. The rebels chuckled at the sight and moved on, only to get gunned down by an enraged General Orlov as he and Sasha, the last remaining Spetsnaz trooper, fought their way through the base. Meanwhile Arkady Federov and his co-pilot climbed into the cockpit of their Mi-24. Foregoing any system checks in the heat of the moment, they tried to get the rotors to full power as fast as possible to evacuate the General. "We're almost there, Sir, hurry!" Sasha reassured Orlov who remained silent and looked at the carnage around him as if in some kind of daze. Columns of fire and black smoke rose from all corners of the base while the air was filled with the sound of wild gunfire and frantic screams.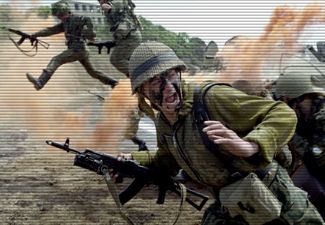 Suddenly, he made out a flying object approaching rapidly from beyond the horizon and signalled Sasha to halt. "You see that thing? Is that a plane?" the General wondered. "Ha! Looks like frontal aviation's coming to bail us out!", Sasha exclaimed with new-found hope, raising his fist to cheer. But then, the suspicious plane opened fire, completely mauling the helicopter along with its pilots in a murderous barrage of 20mm rounds. "P-P-Planes!?" Sasha uttered in total disbelief. "They have planes now!?". Mere moments later, the sound of chopper blades once again rattled through the air, but this time, it came from a squadron of low-flying GLA helicopters that swept in from behind the hills, unleashing a rapid volley of wire-guided missiles onto the remaining vehicles while a second squadron rained down rockets on the fleeing Russian soldiers who were now abandoning all their posts and fleeing for their lives. This was the cue that snapped Orlov out of his temporary daze. "Everyone! After me! Follow me to the Shelter!" As he ran, he grabbed Sasha, who was still frozen in shock, by his shoulder and pulled him with him. What he and everyone else oft-ironically refered to as "the Shelter" was indeed little more than an improvised contraption of metal cargo containers burried in the sand, with only a small hatch and a short air pipe sticking out at the surface. Originally set up to protect personnel and equipment from mortar barrages, no one wanted to spend much time inside these "steel coffins", for the lack of proper air conditioning made them exactly that. But Orlov knew that the battle for his base was lost and that anyone caught out in the open would be slaughtered. Their only choice was not to fight, but to hide.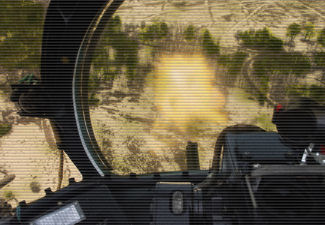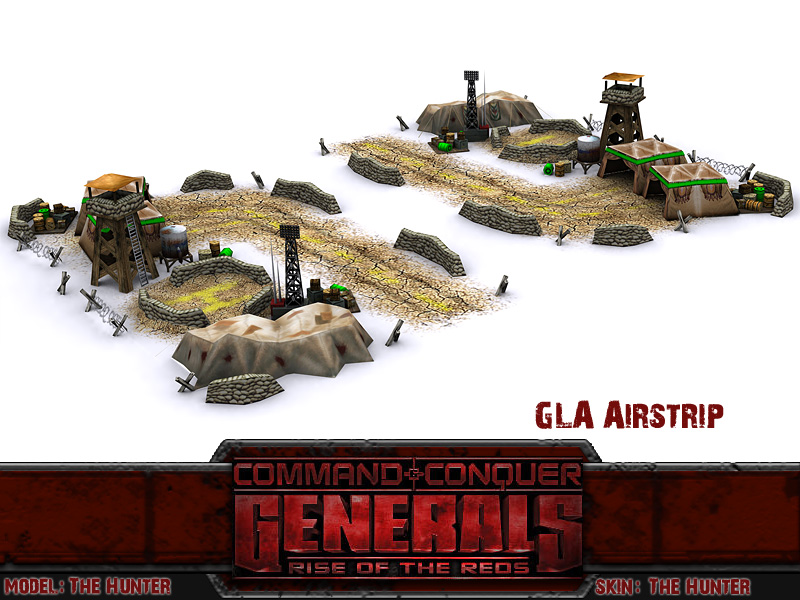 For the first time in the organisation's history, the GLA felt confident enough in their new Central African territories to build and maintain crude airfields. These rudimentary facilities have all the necessary equipment to maintain two planes as well as an infinite number of helicopters. Given the proper connections, cell leaders can also use them to requisition other services. However, air assets are still a very rare commodity and thus strictly limited in numbers. Thus, every cell that wants to engage in aerial operations requires advanced clearance and may only maintain one Airstrip at a time.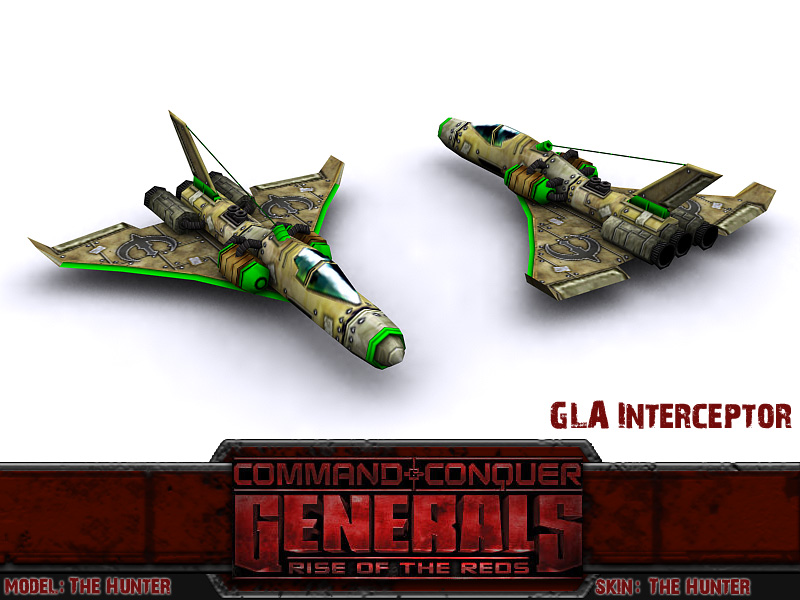 A fast, light attack jet that has been pieced together from several Cold War era fighter planes.
It is armed with a set of powerful 20mm autocannons that perform deadly strafing runs and carry Excessive amounts of ammunition, making reloads unnecessary.
Alternatively, the cannons can be replaced with rockets allowing for a more immediate and precise harrassment of light vehicles, supply lines and construction dozers.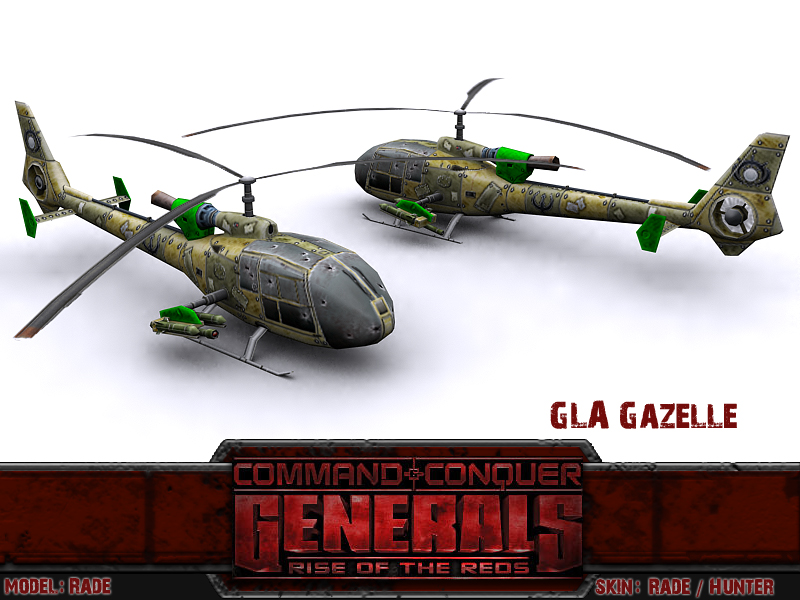 Originally a French helicopter from the previous century, the Gazelle found its way into the GLA arsenal via the absorbtion of African military defectors. It starts out with an assortment of unguided rockets that can be replaced with a set of wire-guided anti-tank and anti-air missiles. The Gazelle is very light and thin-skinned but makes up for its lack of protection with great speed and agility.