Here is the latest in our new weekly Overgrowth alpha format! David himself took some time to illustrate the traditional changelog in video form.
Don't forget that you can help support us, try out our weekly alphas (such as the one in the video), and chat with other preorderers in the Secret Preorder Forum by preordering Overgrowth.
The features highlighted in the above video are as follows (among some extra ones thrown in for good measure):
- Can active block during hit reactions to break combos
- Faster attack or throw following active block
- Smoother throw transition
- Escape throws by holding grab while being thrown
- Attack feints by holding grab during attack
- Added weapon grab sound
- Enemies can pick up and use weapons
- Dodge by tapping movement key while being attacked
- Slower windup for huge sword attacks
- Character script can query level script
- Level end dialog gets focus
Thanks as always for all the support! See you guys in IRC and the forums.
Also, feel free to support us by preordering Overgrowth!
If you liked this video, be sure to subscribe below.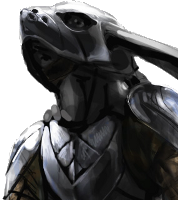 Track us on ModDB (visit our page)