So it's been a few months since our last update, were not neglecting you! It's been a busy month of us, and due to the time of year, everyone is stressed, working solid and preparing for Christmas. As a gentle warm up to our Christmas present that Santa is preparing, and by the looks of it he has already visited our forum! We would like to give you an update on a few things. Some visual and some text based.
Current Status
We are always working behind the scenes; we are not dead, far from it! We are as ever working on our animations and AI interaction. This is the most important aspect to us, the rest of the development follows suit and is our real driving force, and main key feature of this project. Real time dinosaur interaction.
It's a very slow process; each animal can take up to one month for basic animation locomotion. Some might say we are being too ambitious, I would say we are just pushing our own boundaries. In light of this, we have recruited new members to help strengthen the team and its areas of interest.
Updates will become less frequent as we focus on getting these creatures working, no daily updates im afraid.
New Members
A mod goes nowhere without a good team of dedicated people, and LWR has that in excess. Great moral and passion for all areas of the mod and a huge amount of knowledge between everyone. However we always require new blood!
Please give a warm welcome and hello to Jason from the USA, he works with Maya and iscurrently working on the Gallimimus. Jason has a website which can be seen here - Jayjerkinproductions.com
We also have Ray from India; he's also a Maya user and is working on the Deinonychus. You can view his work here - Admiralra.cgsociety.org
Last but not least, we have Paul from Thailand, he's also a maya user, and will be working on some secret dinosaurs, view his website here - Piecespaul.exteen.com
We will be adding each of their details to our website very soon.
A demo
We are working on an episode based demo release, featuring continuous releases in the near future. Without giving too much away, the whole point of our demos are not only to show working game-play and obtain vital feedback, but to also introduce you to the back-story and prepare you for how Lost world returns came to be!
Media
We can throw in some eye and ear candy for you lovely people, listed below are some of the things being worked on, aside from dinosaur AI.
Music
Marius has been working hard as always to delive some epic peices of music tracks for a range of styles featured in the project. I quote
I've got a number of different pieces to throw at you, so I'll start where I left off. The Island has received a number of improvements so that the version in my previous post is no longer the official one. Its place has been taken by this more thickly orchestrated and polished version:

The Island (Updated) Mathazzar.com

I've also got two tracks to show from the underwater facility. The first is a peaceful ambience loop. It's meant to be a bit creepy, evocative of the wonder of a facility existing entirely underwater...with hints of the doom that's impending, but no overtly scary elements. Cooing boys choir and some gentle glock arps give it an almost-lullaby feel. Almost:

Underwater Facility — Peaceful Ambience Mathazzar.com

Then there's the battle sequence from said underwater facility. Got some power guitar in here, big beats, and some orchestral stabs for good measure. It's not done, but here's what I've got so far:
Underwater Facility — Fight Sequence (WIP) Mathazzar.com

Alrighty. Now we come to more recent days where I've been playing around trying to find us a theme for the Japanese. On a whim, as is usually the case, I came up with what I thought was a very versatile and memorable little theme that's not too blatantly oriental so it still blends nicely with our existing material. I've done two things with it so far: I've made a track that I envision as an "Introduction to the Japanese" thing where players come over a ridge and first see the Japanese encampment and we get a nice little cutscene that flies us around to get a good look. See what imagery you come up with. The point is that the first track introduces the theme. Then I started seeing how it would work in a battle sequence, so I've got a work-in-progress of a random big battle cue that incorporates the Japanese theme near the end:

Introduction to the Japanese Mathazzar.com

Battle — Japanese Appear Mathazzar.com

Battle — Japanese Battle Mathazzar.com

Anyway, I think that's about it for now, so enjoy and stay tuned for more soon! :laugh:

Images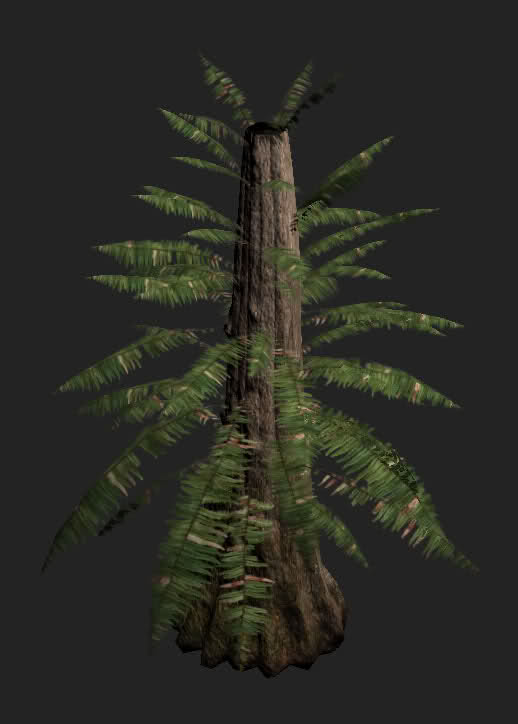 HP is been a very loyal member, and recently switched from level design to prop creation. He has started on our custom prehistoric foliage, and is planning to make many more. Can anyone identity the image as to what plant/tree/fern it is?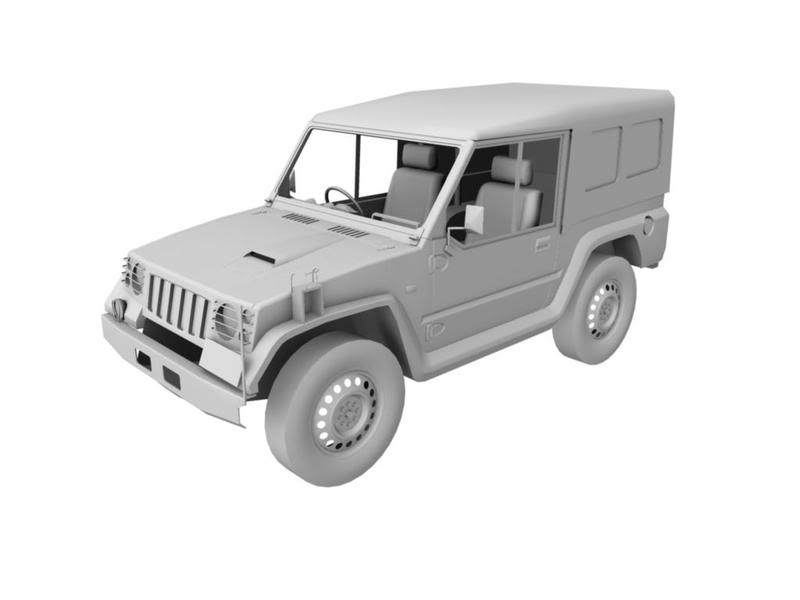 We are not all about making dinosaurs, here you can see a WIP of a vehicle that will feature in the game, can anyone name the vehicle?
Made by psychojohno
Humm what could these be for.....As a side note, there is something hidden in the texture, it's probably pretty obvious, but when you see it you'll laugh your ass off.
Here you can see a more complex animation made by our talented animator "Macc". We have Brachiosaurus in motion turning roughly 90 degrees. We wanted to show how large a space is needed for this magnificent animal to manoeuvre.
We hope you like it! Please note that many weeks of research has also been part of the animation you see today, from our research expert Avimimus.