​Hello, dear readers! This is our third diary and the duels will be our topic today. The main part of any duel is the combat characteristics of duelists. And we will begin from it.




There will be five characteristics in the mod: health, physical attack and defense, magic attack and defense. The health level of the character is determined from his personal health level which depends on unique traits, including diseases, wounds etc. There will be two types of classes: melee or ranged classes (like warrior or hunter) and classes using divine or arcane magic (mages, warlocks). They are focused on physical and magical characteristics respectively. The first ones are getting them from the military and combat character's skills, while the second ones - from the learning and, again, the combat skill.




During the creation of our combat system we were largely focused on the famous mod for the Crusader Kings 2 in the WH: Fantasy Battles universe. That is why the system might be familiar for those who had already played the Geheimnachtacht. Duelists attack in turn. After they choose their actions, they will have the final count in the next turn.




Every character's action can dramatically affect the result of the battle: an instant attack, temporary boost, healing, skipping an attack etc. The system is very flexible, and therefore there will be a moment for your creativity.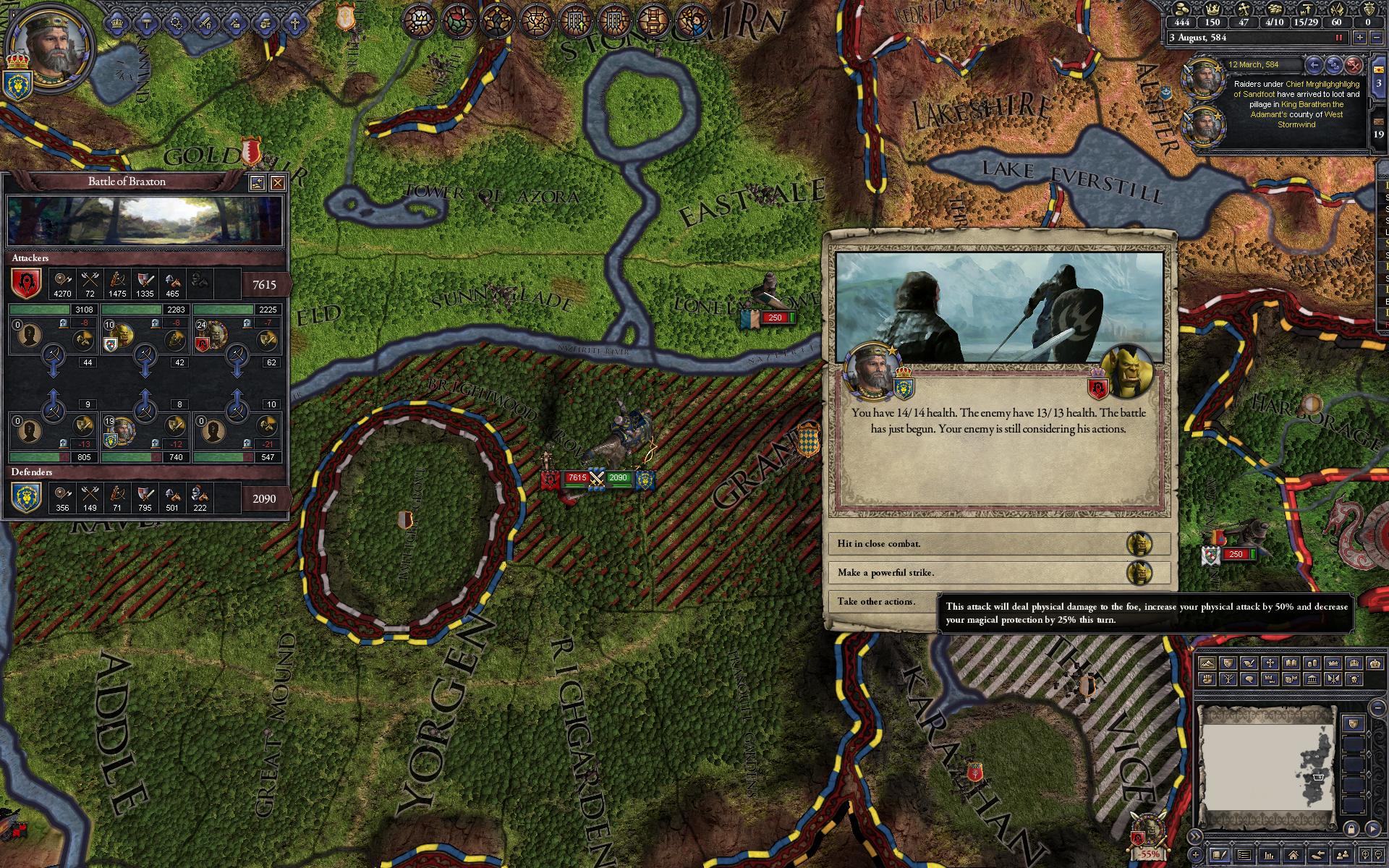 Our new small diary ends on it. Thank you for attention!