Hi all, foreign fans of stalker.
Foreign because i'm from ukraine and many of ours team from CIS(from former Soviet Union).
We how you can see long time on this page didn't posted any new news about project.
It was because we will worked on ours mod SZM CoP 0.2 and some time Return to the Shadows was frozen.
---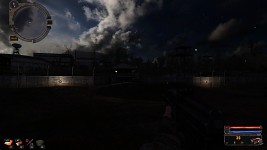 But now we're glad to say that we are working on RTTS and in parallel we are working on SZM CoP 0.3. SZM CoP - for us how experience in modding, also we so lazy to translate mod for English :), so you will be play in next versions of mod or someone make normal english translate of SZM CoP 0.2.
Return to the Shadows is the step in forward, we're change the target of prodject and him ideas. it will be a new with some old X-ray 1.6.
Also with all, we were tested new enginies with new technologies and that is very good and i'm liked it. For example testing in SDK. I'm testing UE3(Unreal Engine 3) and Cry Engine 3. They not bad :), on it you can make indy project, new capabilities...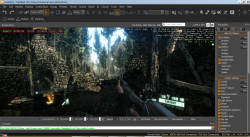 But for it need time, experts or people who some can do and want to teaching. So we does not pass stalker and x-ray and worked and working on it yet we are interested in. The last interview of gamedev from GSC only give for me(dont know how a team) some enthusiasm.
Mayybe if all will be good we present something new at summer-autumn 2012. But who know what will be :)
Good luck stalkers !
SZM Team, Virus_UA.