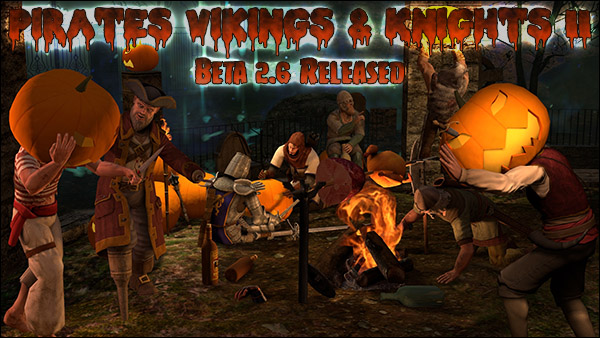 Pirates, Vikings & Knights II beta 2.6 is now available on Steam. This update includes map changes, game mode enhancements, and balance tweaks.
You can download PVKII beta 2.6 for free through the Steam Store by Clicking Here!
*Note to server owners: You should update your server through the new SteamCMD tool provided by Valve. SteamCMD replaces hldsupdatetool. Click here for details.*
Many players will be happy to know that this update re-introduces the map tw_fort, which has been modified and re-released. Check out the following teaser:
A full changelog is available below. But first, let's have some screenshots!
Check out the full changelog here!
Be sure to follow us for future updates:
Twitter | Facebook | Youtube | Moddb
Finally, if you or someone you know can help with future updates, Join the Team!