One way of adding more variety to a game in a historical setting is to provide more historical background. This has been done with the inclusion of the Periods Mod. The game now spans the history in the Caribbean from 1500 to 1820. Island and town names are correct for each period, as well as the relations between the nations. The nationality of towns will differ per period and there will be a historically correct governor installed in each colony as far as our sources have enabled.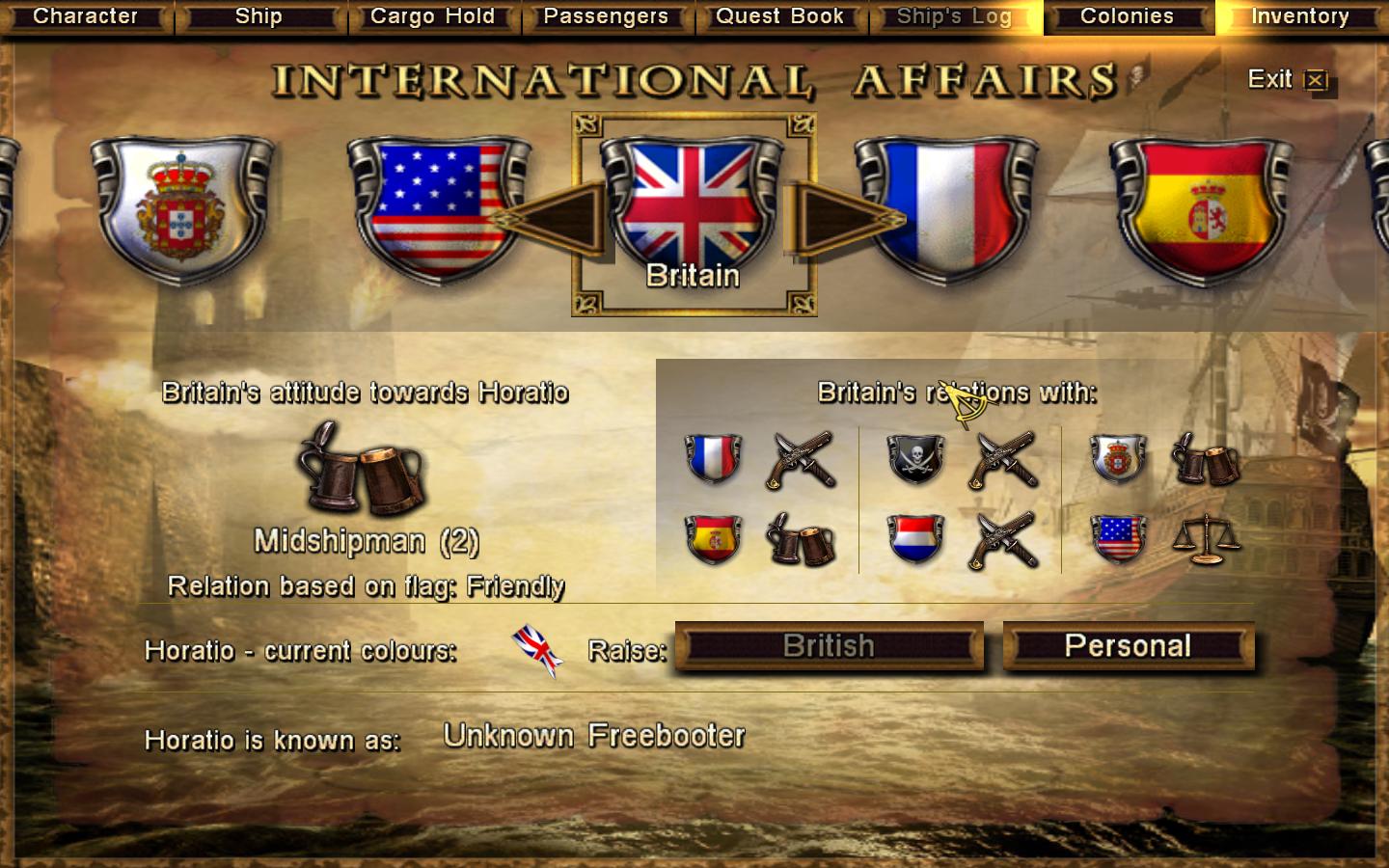 In addition to the above, the look of the soldiers will change, which immediately gives a different atmosphere in the different time settings of the game.
A large part of the Periods mod is the Different Flags mod, which is another thing that we have wanted to do but believed to be impossible. It has been in the works for over three years and time and again it looked like we would never manage it. But it has been functioning very well since the release of Build 14 Alpha 9.5 Patch 3. Amongst other things, this mod places period-correct flags AND pennants on all ships in the game. It is possible to distinguish between navy and merchant ships based on their flag. And different pirate ships will use different pirate flags, just like real pirates did.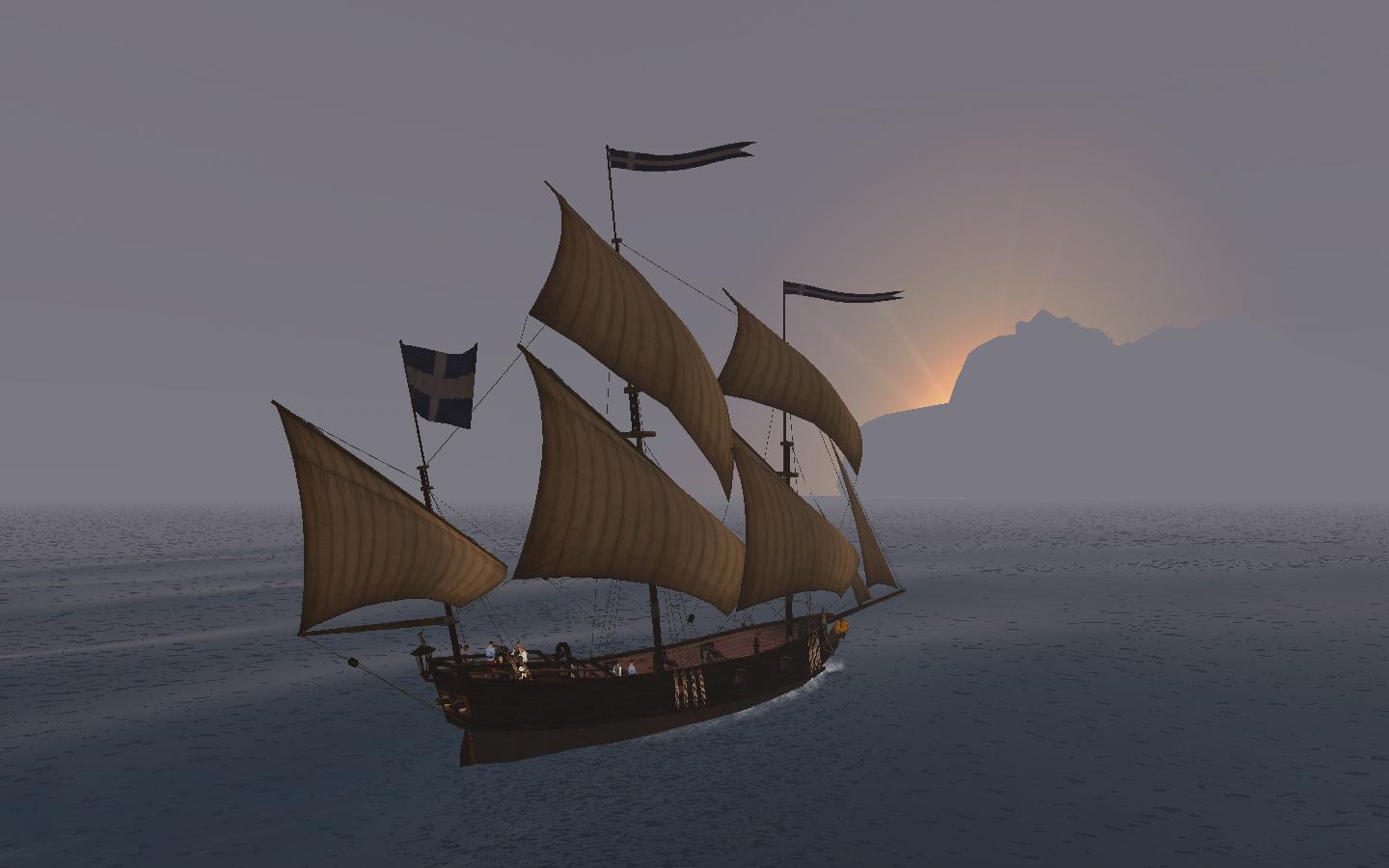 In the last two periods in the game, "Revolutions" (1770-1789) and "The Corsican" (1790-1820), the USA take over government on the newly added island of Eleuthera. You will find many US navy officers inhabiting the port and the town is guarded by US soldiers.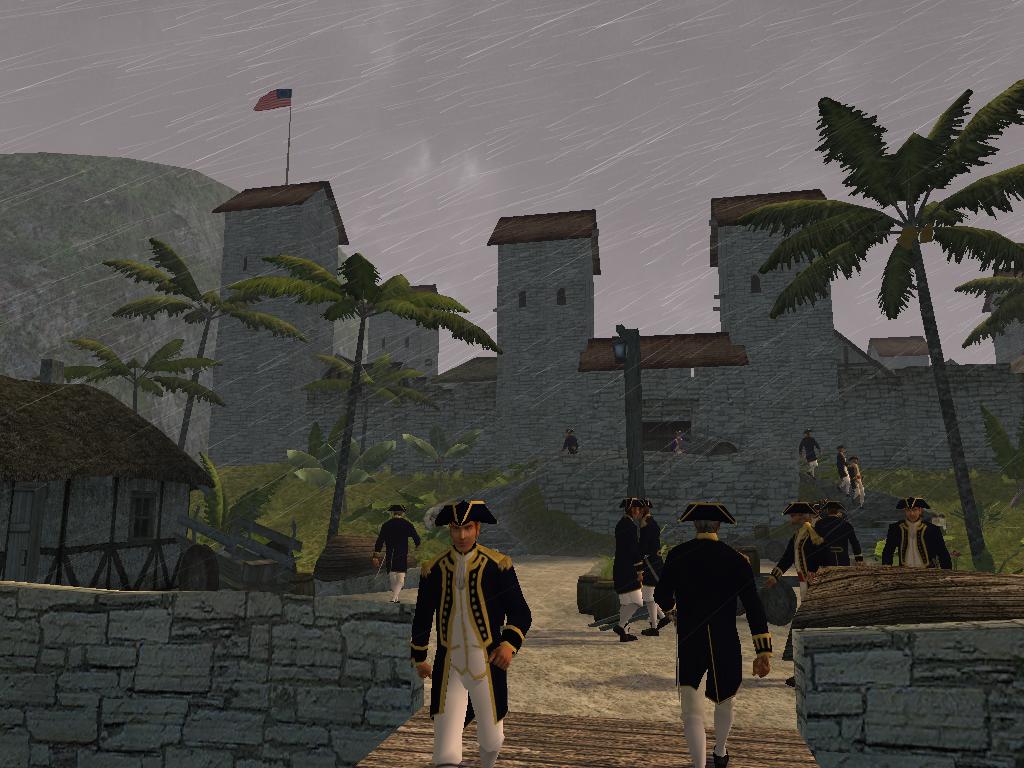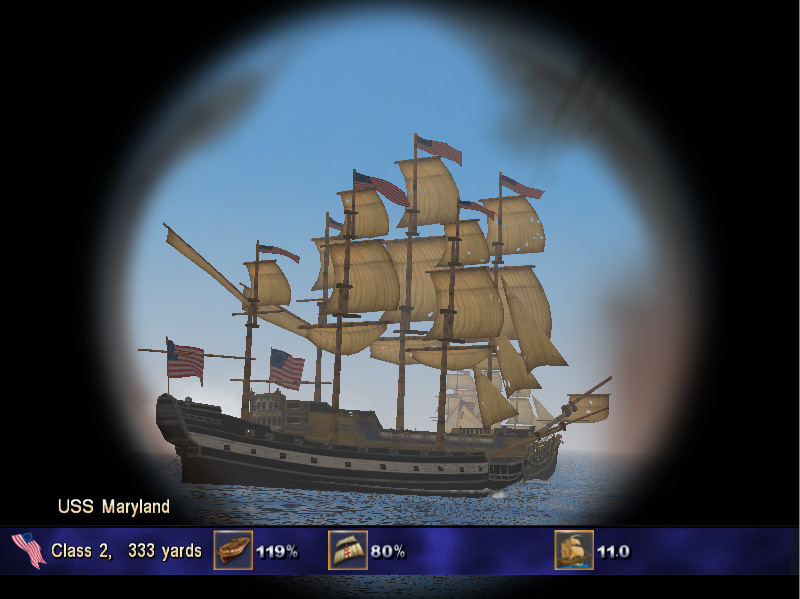 The United States get their own ships and, of course, the most famous period ship from the Americas makes her appearance: a completely new model of the USS Constitution.