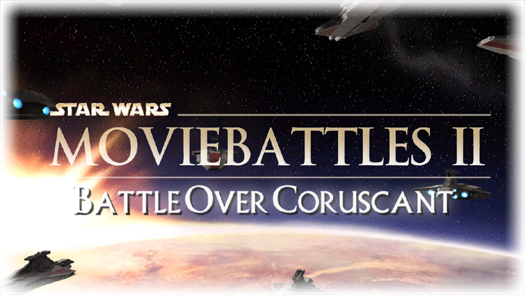 In an attempt to keep everyone updated, here is another update on Movie Battles II. Similar to that of the Death Star RC2 preview, we now have a preview for Battle Over Coruscant by Darth NormaN. Hopefully we will see a release for this beauty sometime in the future, just gotta pester Norman a bit more. For now, enjoy this little preview with some screenshots from the video!
Streams
As with the other (and future) map preview videos, these are exclusively for streaming. This video will not be available for download.
Ok it's that time of the year again, instead of Duel of the Fates this year Mustafar gets turned into an Xmas map. This year thanks to Khaz it also has an FA which is just randomly awesome.
Credits:
MaceCrusherMadunusus: Christmas conversion of the map
Khaz: FA making
Plasma: Original map and other odds and sods
Screenshots
Enjoy and Merry Christmas from the MB2 team. Also this will be on the MB2 RC3 official server if you want to try this out.