Aimed Start Date: MAY 13th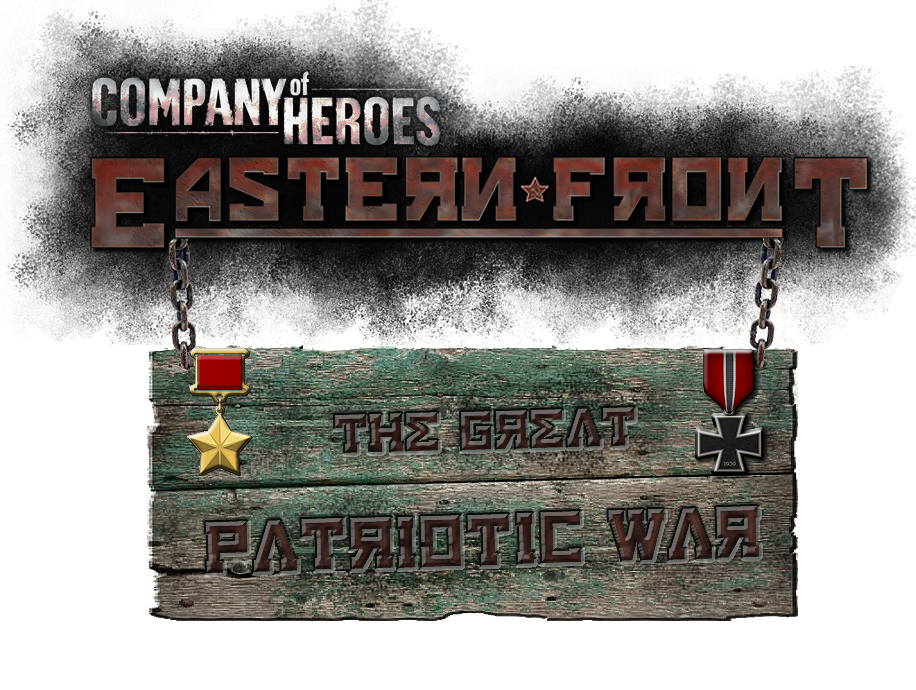 Hello Eastern Front fans!
I(Cranialwizard) am pleased to address you this morning. I have decided to host and begin the preliminaries for a tournament/ongoing event that will keep the spark of the community going for time to come. In this tournament, I will try to make it be unique and different from that of many other tournaments. This tournament will cover the timeline of the War in Europe of a long portion of time. It will be in an Organized Battle style, one of which that, if I may recall correctly, NO OTHER TOURNAMENT HAS EVER BEEN COMPLETED IN THIS FORMAT.
I aim to change this with the amazing updates we have made to the Mod in 1.6. It has been roughly a month and a half since it's release and I believe that it has given players plenty of time to warm up to the "new" Soviets.
So how exactly will this tournament work?
Players will sign up to be on either the team of Allies or the team of Axis. Once you make this decision, you can not switch sides. Then, you must pick your individual faction and stick with it. (Only one exception for Allies, to be explained later)
Each team will be able to pick 1 to 3 team leaders by vote. (Supreme Allied Commander/Generalfeldmarschall) These players are to be acknowledged as experienced in the faction they have chosen and can help make decisions and aide in strategy when speaking with their team mates.
The Tournament will be turn based. The first turn will be the Axis. Each turn will last 1 week. Within that one week, if your team is attacking, you as a player may pick one territory to attack that is held by the enemy. You may tag team with a nearby player if you are close to a multi-player map. (2v2s - 4v4s) Hopefully, since you have a full week to organize battles with the enemy, there won't be so much of the "I can't make it," that is seen in many other tournaments.
Upon winning an ATTACK, your team will gain the territory (In this example, the Axis win Vienna)
Upon losing an ATTACK, your team is NOT granted the territory. (So you don't gain control of Vienna)
Upon winning a DEFENSE, your team will not lose the territory (In this example, the Soviets keep Vienna)
Upon losing an DEFENSE, your team loses the attacked territory territory. (So the Soviets lose Vienna)
The Advantage is, players never really are "Out". They will continue to fight with their team as long as there are enough territories left to support a large army of players. You won't be knocked out if you lose the first couple battles!
At the end of the week, there will be a totaling of which battles were won, and the map will be readjusted. There will be a short shoutcast/wrapup at the end of each week. I will cover highlights of important and epic battles, such as the final tank push at Kursk or the epic MG defense against a blob of Conscripts, or a fall of arty on Moscow. At the end of the video I will adjust the map.
At this point, it is now the other team's turn. They may plan their attacks in a similar fashion.
The first turn will be the Axis, as stated above. All Allied players will be represented by the Soviet Union to start the war. Axis players assume total control of France. Their only battle is with the Soviet Union at the beginning of the tourney.
What about Americans and British?
Here's where a little bit of Supreme Command plays in. The Axis have objectives to take major cities of the Soviet Union. Since the Axis start first, the Soviets will obviously be at a disadvantage. This means it will take a large combined effort to push the Germans back just slightly.
When it is the Allies turn, on ANY turn, the Allied command may call D-Day. The advantages of calling D-Day will allow the Americans and British to play a role. Players whom are currently playing Soviet Union may choose to switch to the British or the Americans and play on the French campaign and try to squeeze Germany, and forcing the Axis to redirect some players. Consequently, the Allies will have to split their army to do this. Be careful when you activate D-Day! (THIS IS THE ONLY TIME YOU MAY SWITCH FACTIONS)
So what are these win conditions anyway?
To win as the Allies, you will need to complete one or more of the following:
1. Take control of Berlin
2. Hold over 80% of the territories on the map by a certain time where the Tourney will be called complete.
To win as Axis, you will need to complete one or more of the following:
1. Take control of Stalingrad
2. Defeat the D-Day Invasion completely, fighting the Western Allies back to the beaches and out of France
3. Holding more than 20% of all territories by a certain time where the Tourney will be called complete.
What the heck? You can win by just taking Stalingrad? That's unfair!
Relax. Certain major cities will be played in best of rounds. So don't worry Axis. You won't lose Berlin in a single game. That will be played in a best of 5.
When will this Tourney officially begin?
Well, that's where the community plays in! We need you guys to sign up for this tournament! In order to draw up maps, I need to have a good estimate of how many people will be playing and for which teams. So consider this the sign-up phase, if you will. Players can use this time to organize and get together and meet each other. With the early signups, I'll have a full idea on how many territories will be needed and which maps will be played where.
Players can also assign names to their desired faction. So for example, if I were to choose Panzer Elite, Perhaps I want to represent the 1st Fallschimjager division. Much more bad-ass sounding than "Cranial's army", right? :P
NOTA BENE: Players whom decide to join the fight later will be penalized. They are not in the running for Commander position unless there is inactivity or a step-down. They must also wait for a NEW TURN for their faction before joining the fight, and may not swap out with a current player. (For example, if I joined in the tourney 6 weeks after starting, and it is the allies turn and I wish to be soviet, I MUST wait for the next Soviet turn to plan any attacks if any spots are available.) This penalty is due to the map being with a set number of territories. If we suddenly see many players join after the map is drawn there will not be room for them!
The signup period will last quite a while, so don't worry.
Ok, so I get it. Sounds like fun. What's in it for me?
If you are an individual on the winning team, you will be rewarded with a WWII Victory Badge for your profile, similar to the tags that Developers, Mappers, Translators, and Balancers have near their profile information on the left. You will also get early access to the Ostheer before it is released to the public!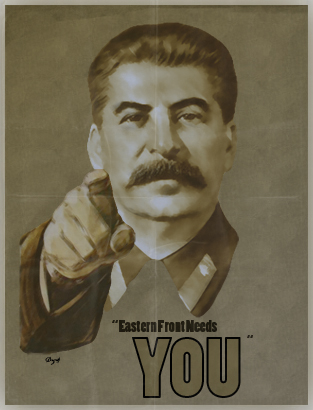 Basic Run Down on what the tourney offers:
A combination of Turn Based and RTS gameplay!
Teamwork and Communication between Eastern Front players, hopefully improves activity!
Potential to Early Access Ostheer and use a shiny WWII Victor Badge!
Tons of Fun for Weeks to Come!
For more information please check the event section:
The Great Patriotic War Section
To sign up please check this topic:
The Great Patriotic War Event Topic
Regards,
Cranialwizard