Hello Eastern Front Fans!
It is with great pleasure that I give to you the Eastern Front Soundtrack, in 320Kbps mp3 (if you really want a different format from the original files that badly then drop me a PM) and ready to download. Before you click that link below, let me just point out that all these tracks will be new to your ears in one way or another, so if you've already got your hands on some of the tracks posted before then you should replace them with these, you will hear them in game when EF is updated.
If you like the music then I would be very grateful if you would 'Like' my Facebook page - HERE - where you can hear some of my other music if you're interested. Those feeling particularly generous can donate using the link on my forum profile, but it's not at all necessary or obligatory in order to download the music because I want to give back to the community that has already given me so much since I first started working with the Dev team, whether it be comments, assistance, advice or a donation :)
Link to download: EASTERN FRONT, Mediafire, ModDB, Modsaholic. It is in a compressed .zip file so you will need WinRAR or something similar to extract the audio files.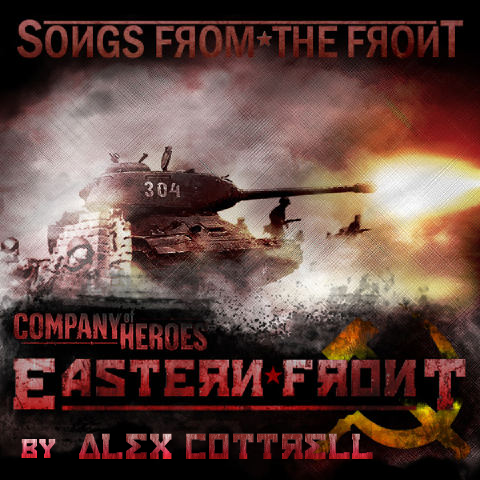 Tracklist
1.) The Red Tide (Main Theme)
2.) Streets of Stalingrad
3.) The Glorious Struggle
4.) Our Enemy's Pain
5.) Far From Over, Russia Waits
6.) Soviet Defeat
7.) Ostheer Defeat
8.) Soviet Victory
9.) Ostheer Victory
10.) Preparation
11.) Balalaika March
12.) Winter War
13.) Just Over That Hill...
Important but boring bit
You are welcome to share this music and enjoy as you see fit, but I would like to be properly credited where appropriate and any uses of it for profit or public presentation are not okay without my express permission.
Thanks, I hope you enjoy the music and continue to enjoy Eastern Front! :)
- Alex Cottrell, EF Composer