Hi all! My school started a month ago and so I was kinda silent recently. Anyway, present work in progress are weaponscripts, Russian and other nation's (British, American) voice sounds and newly also the MP-44 animation (and model).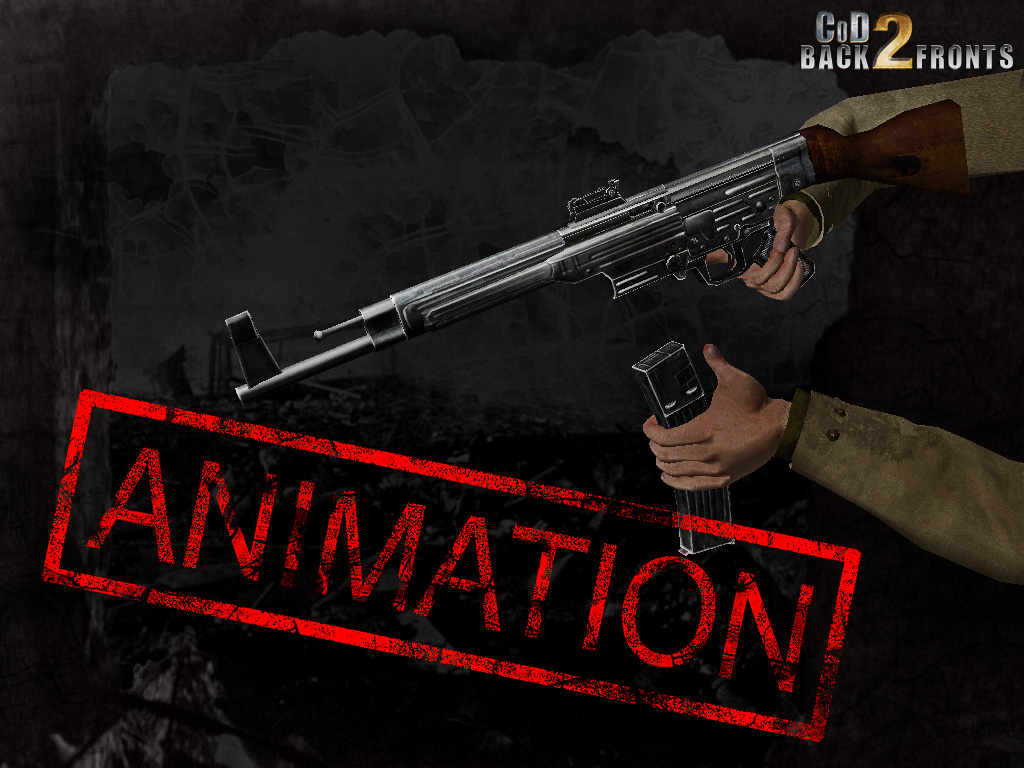 Animations
MP-44
I wanted to recreate the original CoD2 MP-44's animations from the start because I didn't like it (and when tweaking it I found some serious issues with it) and also it is wrong in the name of reality. So I started making a new one 4 days ago.
Due to what I wanted to include I had to slightly modify the model - I added the ejection port cover and improved the magazine. Up to this date the aim-up, aim-down, fire, putaway-fast, pullout-fast, reload-not-empty, fire-last, putaway, pullout and melee animations are created and can be seen in the video below respectively. Please note that it is still work in progress, especially the reload animation. Also note that I added some realistic details to highlight the feel of the weapon - the ejection port cover is moving with the weapon and is closing/opening in the interaction with the magazine or fire. Also, the player is holding the weapon in the front part of the shaft which is historically correct. As a bonus, you can spot that he is pushing the magazine release button when pulling the magazine out of the weapon.
To the incoming works on this animation: I must make the reload empty animation and then tweak both reloads into more nice general motion. Sounds that are in the video are the same as in the Back2Fronts Visuals.
You can watch here, or use video section.
CoD2 B2F MP-44 (work in progress)
The 3D render of the animation (sounds included) can be seen here.


Modelling
Sten Mk2 and Mk2S
I made some improvements on the previously showed "StenGun". Firstly, I finished unsilenced version of it. Then, I decided to give them some more variety than just a silencer. So I put a frame-stock onto silenced "StenGun" and T-stock onto unsilenced "StenGun". And finally, I corrected their compile errors that resulted in few geometry discarded (completely fixed). See below their high-resolution 3D renders.
You can watch here, or use image section.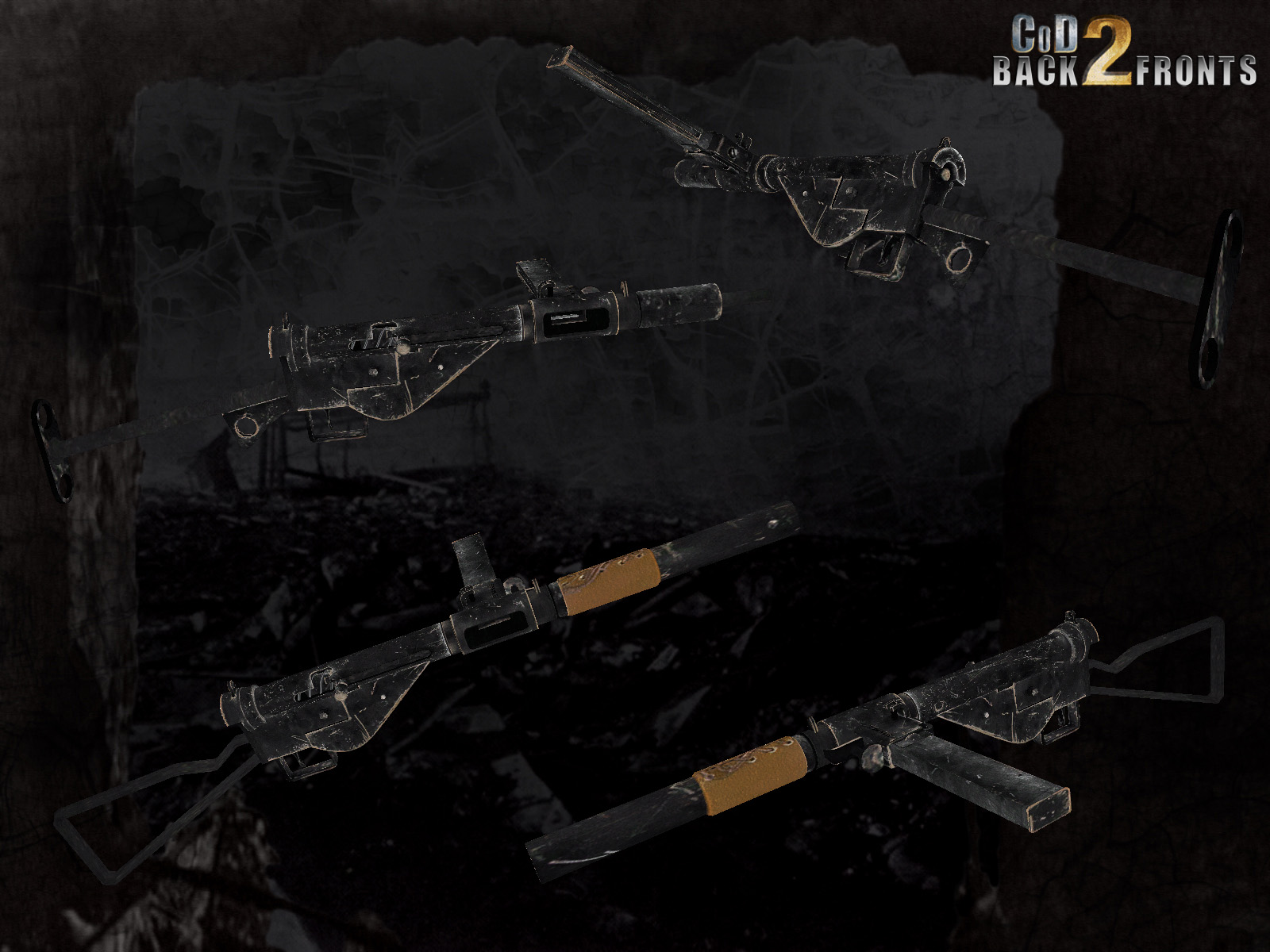 Sounds
True Russian language
I have finished normalizing the sound volume of all Russian voices. I haven't got time to test it ingame yet because I plan to make more editing to the voice content and I want to test all at once. This further editing will consist of player related AI voices.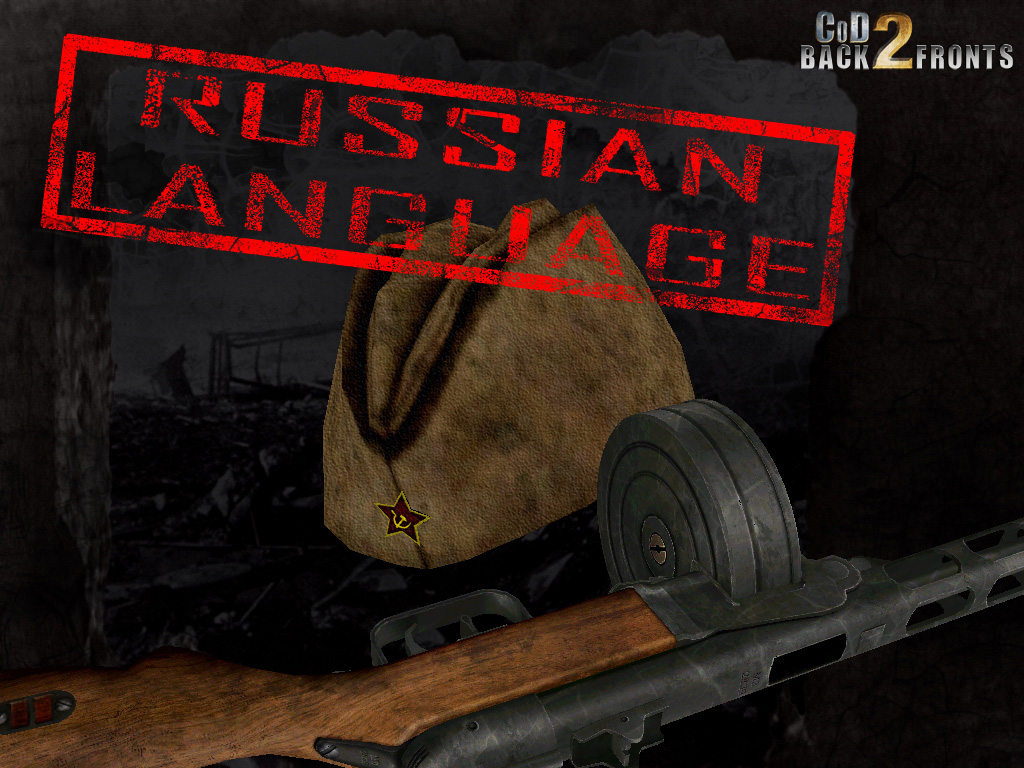 After the work is done I will present an ingame test video. As I said before in some comments, the British, American and Russian voices will be each released separately as an addon (and so, appliable to the majority of other non-Back2Fronts mods as well).
Finally I corrected some values in "MAIN MOD FEATURES" to correspond the present state. Namely the MP-44 status. That is quite all for now.
MCh2207Cz