Finally posted another batch of screenshots today. 2014 is turning out to be an extremely difficult year, but I'm using it as motivation. Development continues at a steady pace. B-12 is getting to be a lot of fun, and I feel confident that there is no other FPS quite like it.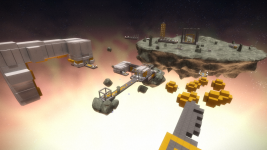 Originally I had planned on releasing a free alpha demo, but the quality and scope of the game have advanced to the point where I feel an affordable early-access release is the best route for B-12. I'll be releasing the alpha via Desura and the Humble Widget within the next few weeks. I'm leaning toward $10 for early access and $15 for the final release.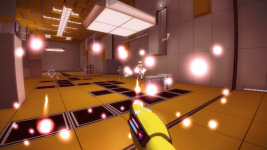 Stay tuned for another big update with a newer video (finally!), some gif's, and more details on the current/planned features, etc.