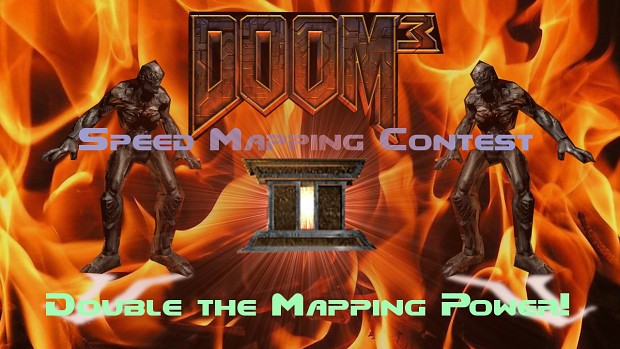 Last contest had ~70 map downloads between Fileplanet and PlanetDoom!
Rules:
Starts NOW and ends November 25th @ 23:59 EST
Contestants and judges must sign up by the 18th.
Judges have one week to get results back. I'll e-mail you the spreadsheet.
SP only
Scripting allowed
Must run on stock Doom 3 but custom assets allowed and MUST be included (can't require an external pk4, etc).
Two screenshots with final submission.
e-mail me the map + a description (the_happy_friar at yahoo.com) Subject: "Doom 3 Mapping Contest #2", in body include (separate lines) contestant name, e-mail address, map name.
Map naming convention: "d3sm2_.map, all custom content under "d3sm2_" folder, "d3sm2_.txt = readme, all zipped together under name "d3sm2_.zip", "d3sm2__1.jpg & 2.jpg for screenshots. ZIP ONLY
NEW maps only!
As many maps as you want to submit
IMPORTANT: Need at least THREE judges and FIVE entrants!!!
Judging Criteria (all scored between 1-10):
Texture Work (textures flow, little/no mismatched textures, etc)
Originality (is it yet another "in hell" or "base" map or is it different?)
Game Play (how fun it is)
Extras (not required for finishing map, eastereggs)
Lighting quality (lighting works well for map)
Sound quality (sounds fit map)
Technical (z-fighting, things work as expected, etc)
Fits theme
Subjective to judge (their personal feelings [/list]
Theme this time: space Here's the definition the judges must use: Merriam-webster.com
If you want to join the contest please post on Doom3World ( Doom3world.org ). If you want to be a judge also post. I'll make a desperate list of contestants and judges. Can't be both, sorry!