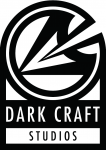 The question everyone has been asking me is if Triptych is dead, or just in slumber. It's neither. Every day I'm still chipping away at the venerable titan of a project that is 'Triptych'. I will be straight with the community and say that we have a long way to go, but things are looking promising and we're hoping to keep you all in the loop on a more consistent basis. We've bled 21 trackers on the Moddb page in the last 30 days, and that is not something we can let happen any more by neglecting you all!
A lot has happened this year already. We have a fully functioning main menu, by Hanger34. Adam has completed his tremendously cool soundtrack. Voice acting is 99% done, and we finished writing late in January. Level design has hit the 60% completion mark, and we've added in the proper functioning scripts for a usable lantern, gun, and book inventory system. And there's more surprises with it to come.
Roadmap for Q1 & 2 - 2013
Get the Final Trailer out there -- hopefully within the weeks.
One last huge advertisement and media campaign goes with it.
Set up a "Road to Release" percentage/blog ticker on the front page here.
Level Design
The level design in Triptych is of utmost importance because I only have one crack at it, and with myself being the only developer or designer on it whatsoever, it takes a lot of time for one person to find the time to detail an eight hour adventure. I have three huge chapters to work with, flanked by three or more cut scenes to direct, with a prologue and an epilogue, and various cutaway or flashback sequences. We have been supplying you with legitimately up to date, and detailed, photography of various development builds across these two years and it should be evident that the more time I get to work on the levels, the more detail will be reflected. There are few, if any, worries of diminishing returns.
The variance in our locales may not be as high as, say, The Worry of Newport, but they are infinitely more detailed. It took me four months to finish Chapter 1, for example -- it took me that long to level design the entire second draft of Newport, from front to end. This should reflect the level of utmost detail and subtlety going into the Triptych visual experience.
When the levels are done they are, ultimately, done. I do not plan on releasing any enhanced editions or director's cuts. What comes out of the gates will ultimately be it, save for hotfixes. Dark Craft Studios has abandoned the development strategy of releasing unfinished products and patching them later. This has, unfortunately, quadrupled our development times on all projects but it is simply the superior and higher road to take on the matter.
Writing
I should preface this by saying, the writing is done. It's wrapped and sealed. But in the time it has taken, the story is more of a complicated beast than say, levels. Ian Wiese and myself tackled the writing duties of Triptych like professionals, utilizing a stiff rhetoric and brainstorming process to keep consistency and fluidity in the narrative. This lead to a lot of rewrites. Like, you have no idea how many. We're at a measurable fifty pages of written or spoken word that has been drafted -- at least -- twenty times over.
I cannot tell you that what has come out of the final screenplay is a perfect, mature, dark, or gripping Lovecraftian adventure. It has it's flaws, and I could even say, some immaturity in the themes it's tackling. But I can say with ease that the bucket holds plenty of water, and will no doubt impress those who are interested in this sort of niche horror. A testament to two writer's synergy and dedication, the time it has taken to write every piece of dialog and book entries will no doubt be reflected in their quality.
Game Design
Games design is a complicated issue right now, and will no doubt be the last thing resolved before Triptych goes gold. The current build is very similar, if not a clone, of The Worry of Newport. Static horror scenes or investigation scenes are flanked by walking, listening, and reading books. That's it.
Triptych has become a playable story, which should be no surprise given the direction it has taken, but boredom has been a key complaint in the otherwise universally accepted demo. The introduction of game play elements is going to be added in post-production, like icing on the cake, and will take a lot of extra time as we are leaving "room" in the levels to add these in later. We have plans for various set pieces including proper horror, puzzle, stealth, and exploration away from the narrative. We have these huge levels and they're underutilized, and creating "easter eggs" to find are on the top of my list, much akin to how Dark Corners of the Earth did exploring Innsmouth. We want to reward players for looking in every corner of my maps. But to achieve this will take extra development time, and has already.