This crash happens without fail everytime I try to open up the color pallete for the logo of the race creation screen. No matter what race, it never fails.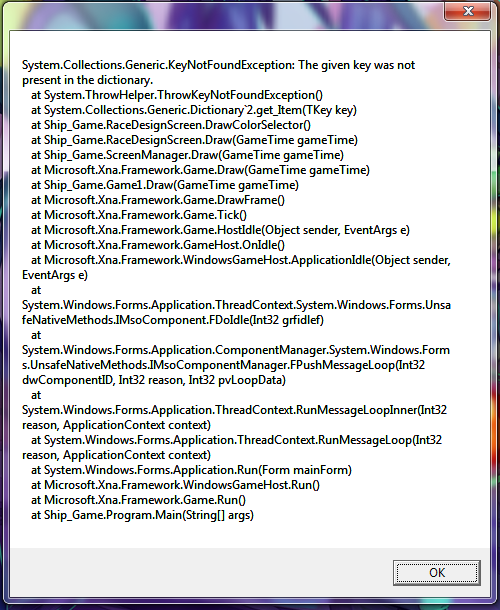 My system
I'm running it off a stock Toshiba Satelite C655D
processor: AMD C-50 1.0 GHz processor
RAM: 3.0 GHz
OS: 64 bit Windows 7 OS
Video: AMD Radeon HD 6310 Graphics Card
I hope this is enough information, let me know if this isn't.
Another crash to report. This seems to be another zoom/scroll issue.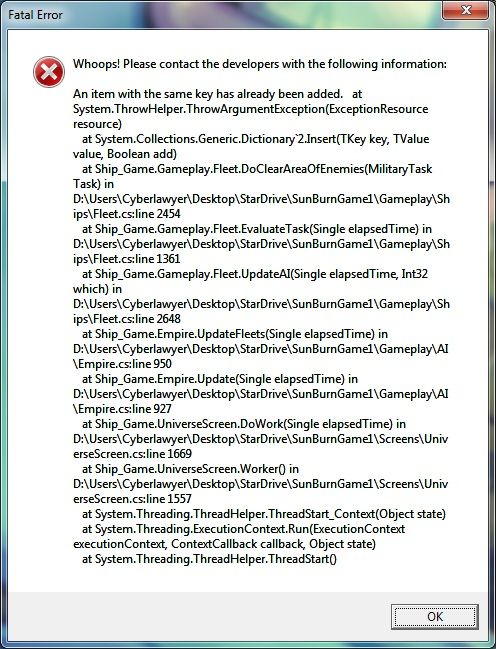 Happened when I was hastily trying to zoom out and scroll at the same time, trying to move my screen to another location in the map. I was playing as a custom race, with system set to large and planets set to abundant.
Same computer system as before.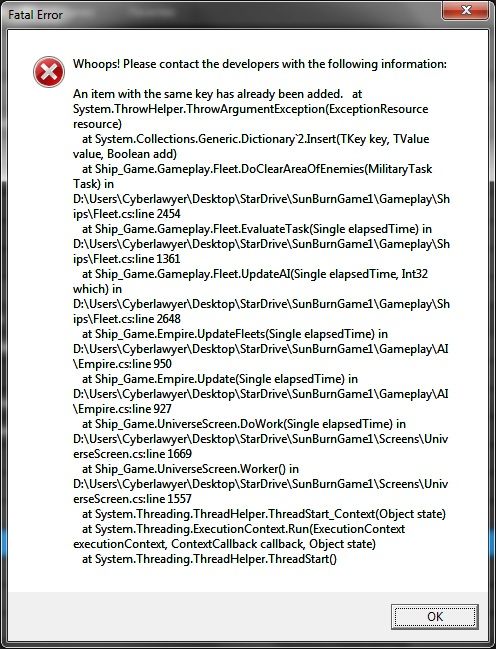 this time I was simply trying to click on my home planet to manage it. 3 other planets were colonized, and I had only encountered remnant forces.
same system as before