Finally an update from Bethesda on the development of the Creation Kit (CK) for Skyrim. Bethesda has previously told us that the CK will be available for download during January 2012, and they seem to stay right on track with that date. Bethesda tells us on their Blog that "The Creation Kit and Steam Workshop are nearly ready" and that what's left now is only to do proper testing. We are to expect the release of the Skyrim CK at the end of January, according to Bethesda.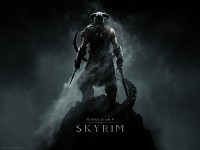 Hang in there, modders, for in the meantime, we're also to receive another patch. Skyrim's Patch 1.4 will be available from next week, so we will have things to do while waiting for the CK. The really exciting news for PC-players is that Bethesda will now make their patches beta versions and you can revert to the earlier one if you're experiencing game-breaking problems. Real good news here, and a lot to look forward to, in other words!
Read more here on Bethesda's Blog as well as see the Changelog for 1.4.