In the past two weeks my progress was a bit slowed down because of the FIFA Worldcup ;)
However I still managed to add a couple different new drone parts ready to be built in as you can see in the next screenshot. The new parts are mostly smaller basic parts with no special function, they can just be used to build better looking and more advanced drones.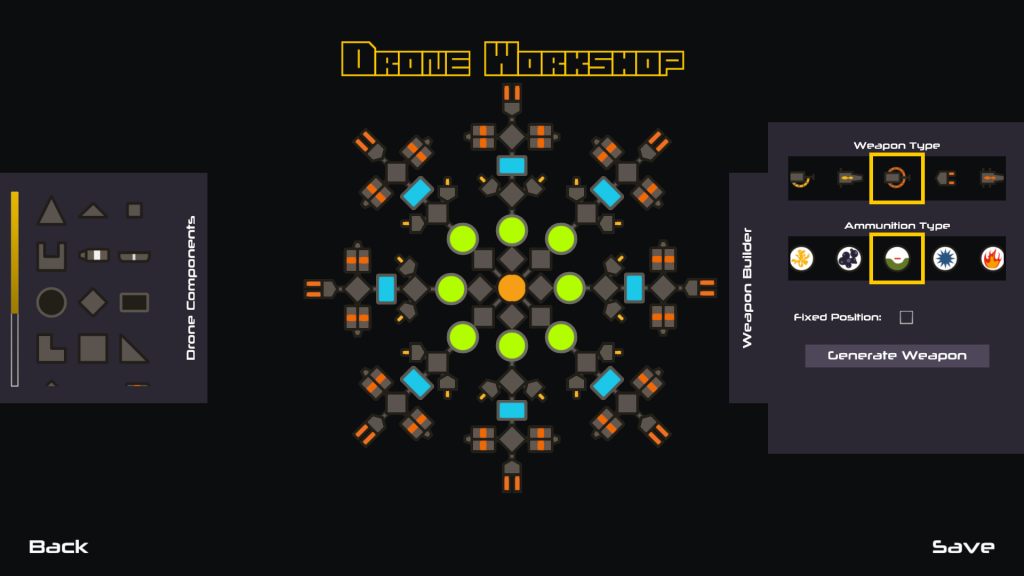 The remaining time I was working on integrating sound effects into the game. However it took a bit more time than planned.
I have now a system in place to manage all sound effects for the different weapons, ammunition-types and enemies. This system is utilizing 3D sound which means that you hear everything from the perspective of the main dronepart. If there is an explosion at the left side of the drone you will hear it from the left speaker. It took some time to tweak and adjust it correctly so you hear distant explosions with a much lower volume than near ones.
But its all working now and I started filling in the different sound effects.
Because there was not much progress on the gamplay side of things, I recorded some funny drones I built, to demonstrate you the possibilities the drone workshop offers. Enjoy!
Please visit Nimbatus.ch for more information about the game!