Hey everyone! First of all, thanks for all your comments! We have a great time reading them, and are especially grateful for every bit of feedback!
We're here to tell you what has happened during the last few weeks. Last time, we talked about elements and how it affects gear. We also mentioned that every status ailment has some element assigned to it. For instance, water blinds you: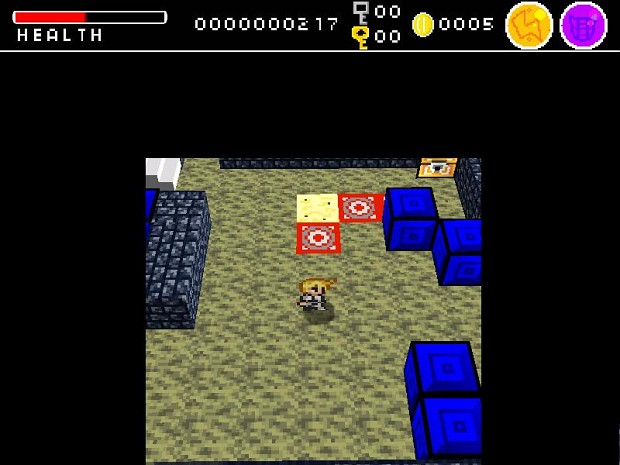 And thunder-based attacks will paralyze you: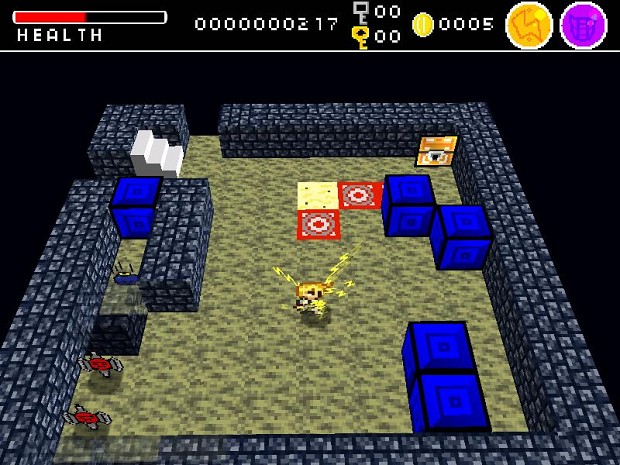 Those effects are now implemented, and some enemy attacks trigger them. This gives combat an additional layer of depth, without making it too complicated. In its worst moments, when those status ailments stack, it adds a bit of chaos to the game, which we've always felt is very much part of its essence anyhow. And to make that chaos even greater, we're changing the orb system!
Orbs have always been our most favorite part of the game. Active orbs (orange) grant you a special power, such as shooting fireballs, or lightning - or something completely out there, such as slowing down time. Pink orbs, meanwhile, are passive. Whichever of those you select, it's effects in the background will slightly skew the rules in your favor. Hate getting blinded? There's an orb for that™.* Would you like regaining health by damaging enemies? Sure, sure, try our vampire orb (though you take damage close to torches, then).
There are some real powerful orbs in the game, though those are not only rare, but can only be used once or twice. Then, they break, and their protective powers are no longer usable. So make sure to make the most of them!
This concept, combined with the fact that others can steal your orbs, will - hopefully - make sure that the orbs at your disposal change a lot every single time you play, so you'll have to stay on your toes!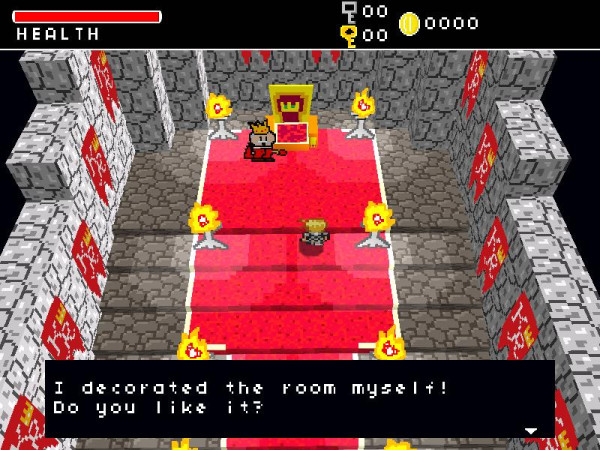 And finally, we've given the main game menu an overhaul. In the last alpha, it was just text with an arrow next to it that said "TALK", "ADVENTURE", "QUIT". Now, you actually visit your monarch's throne room! If you just want to head straight to the game, then you don't have to do more than before. But if you have some time, you can look around the (admittedly small) throne room. Perfect for new players who want to try movement and attacking in a safe environment!
Oh, and there's also some way to receive Violet's news in her lovely VIOLET TV-channel! ... But we're not quite sure how that's going to end up. A TV in the throne room? Perhaps!
* (Not actually trademarked)
As per usual, we end with a video. This time, we had some trouble during encoding, so audio is skipping a bit here and there. We apologize!
CREDITS!
Hero Sprite by Antifarea via OpenGameArt.org
Music: "All of Us", "Searching", by Eric Skiff (glitchnyc.com)