1. Make an eye-catching capsule.
In case you don't know what a capsule is, it's the artwork you have to upload to your game's Steam page. It has to have 4 different versions (main, header, hero and small).
We recommend experimenting with the small capsule because that's the one that will be displayed in ALL LISTS throughout Steam.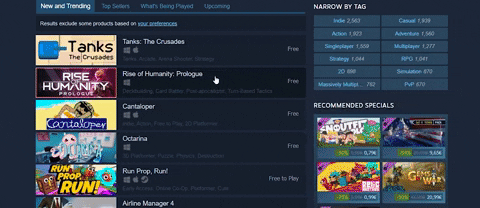 If your small capsule is eye-catching enough it can work like a mouse magnet and make users choose your game among dozens of others to hover or even click on.
We realized this as well so we created a bunch of mock-ups and did a competition asking our Discord community to vote for the best one.
This is what it looked like: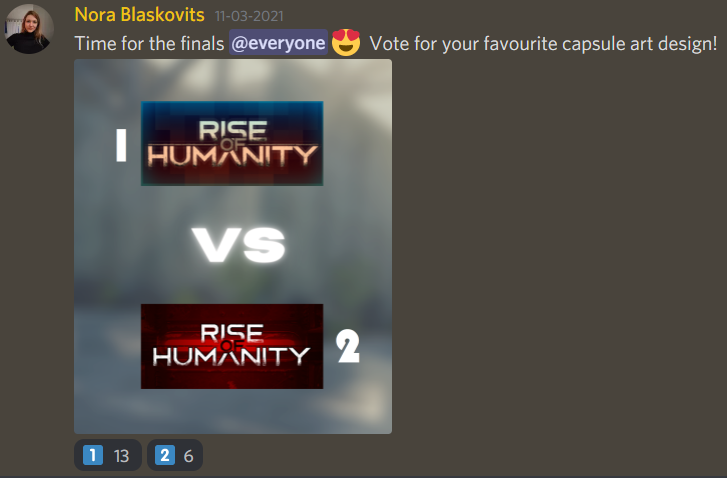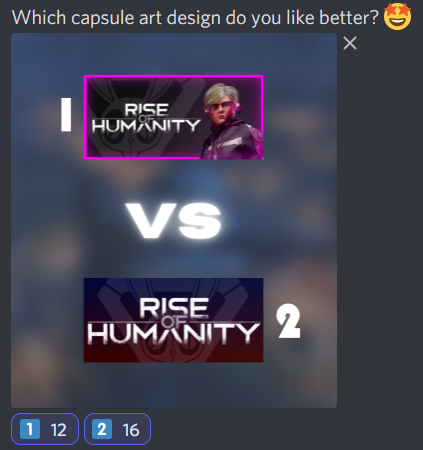 2. Make it even more eye-catching. Add a bright-coloured border.
Having the community pick the top four capsule nominees was a lot of fun and very helpful. We took the winners and our artists did some more work on them to make them more striking. Remember, you don't want to be pretty, you want to stand out!
3. Keep it relevant to your game, don't get too far-fetched! It's never a good idea to mislead your audience. Make sure they're getting what they are expecting from your game! Disappointed players can leave you with a bad review or even ask for a refund.
4. You might consider adding a character or something that represents your game very well.
5. Make sure that the LOGO is readable. The image is quite small in the first place, but if your logo has big bold letters or a font colour that stands out from the background, that can also help with the eye-catchiness in Steam lists.
6. Test it with your dev team/your beta testers. Photoshop a couple of versions into a screenshot like the one above and ask people to pick the most striking ones!
7. Do some A/B testing with the finalists on Steam.
Put the first nominee on your store page. Keep it up there for one or two weeks and monitor if it generates more clicks to your page. You can check this in the Financial Info section of the Steamworks partner page for your game. If there is no increase in clicks or even worse, if there is a decrease, switch it to another version and try that one.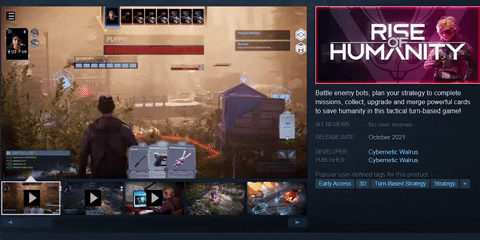 +1. If your game is already released, it's also a good idea to:
Change your capsule artwork with every major update (an ''UPDATE AVAILABLE'' in big ass letters will do). This can get players to revisit your game but also might attract some new faces!
Did we miss anything? Did these things work for your game as well? If you have other tips or used a different type of image that worked for you, don't hesitate to share with us and other devs who might find it useful! 😊
You can find more details on the capsules and all graphical assets you need for your Steam page: Partner.steamgames.com