Netradiant-Custom has a bizarre issue where if you try and use Star Trek Voyager Elite Force with it. Where the Common texture folder will not appear whatsoever no matter what you do.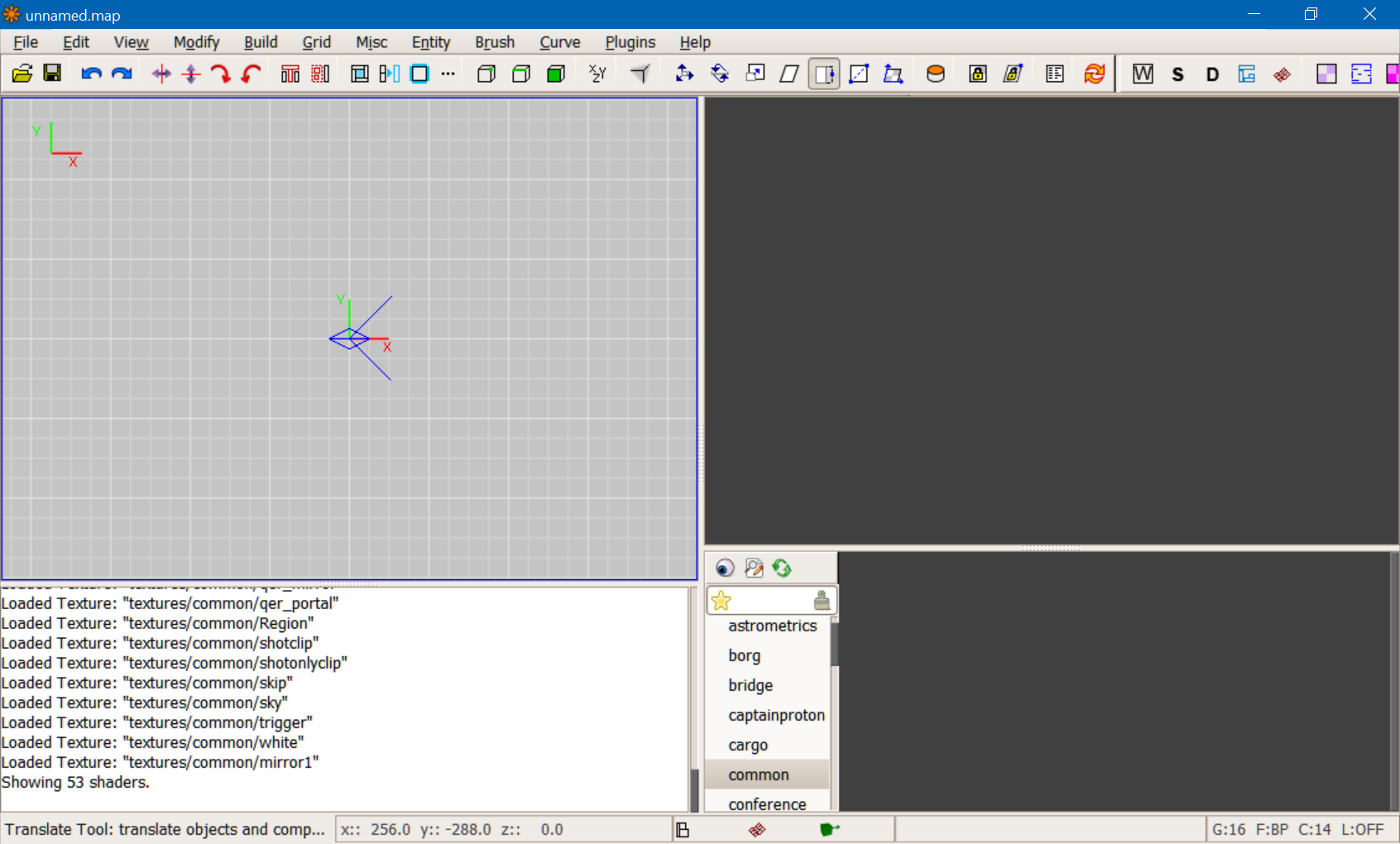 Thanks to the help of user mjt I've discovered a fix for it. All you have to do is go to your gamepack within Netradiant. Which is located in your netradiant->games folder. Open stvef.game in notepad.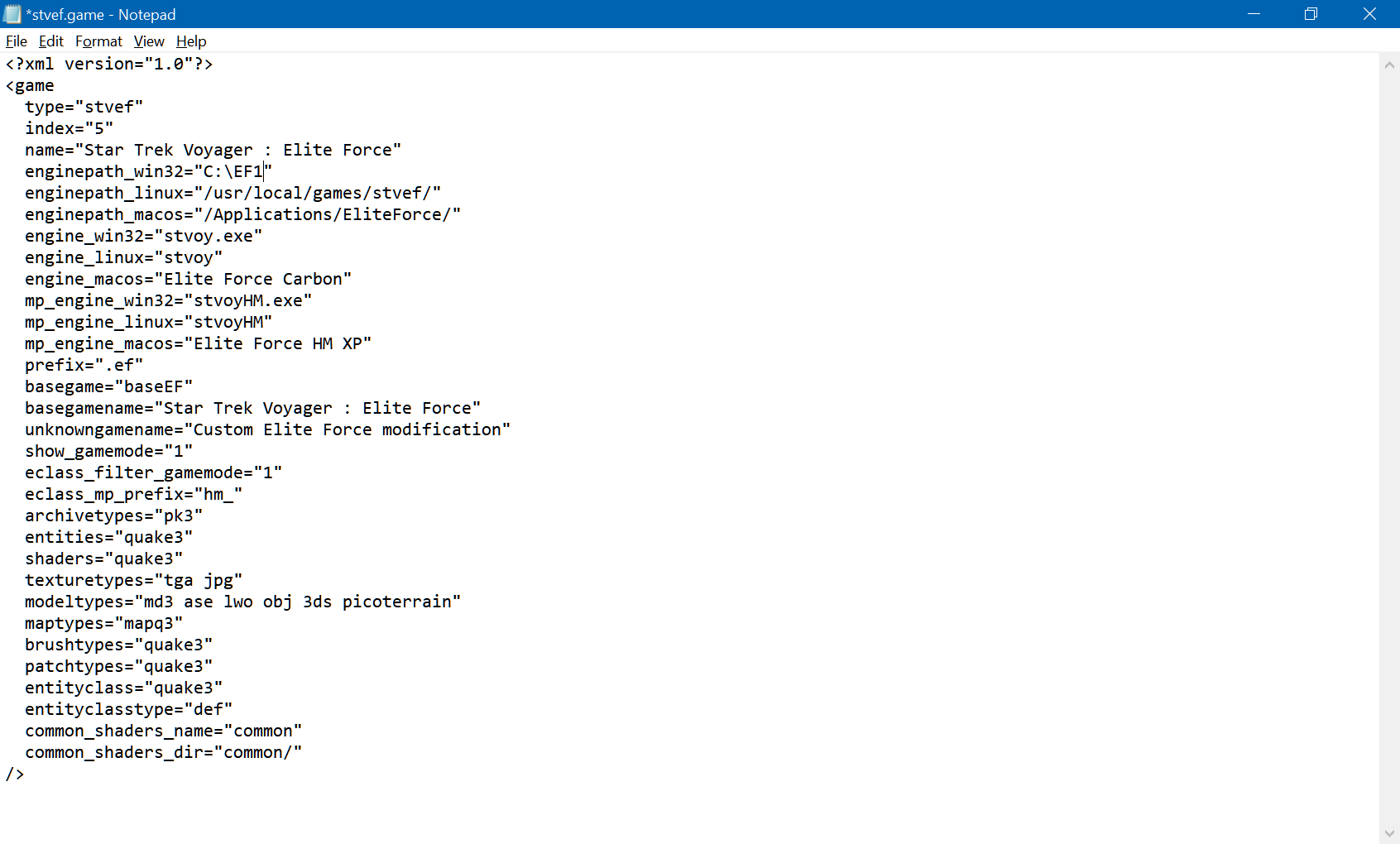 Now under "basegame" add the line "shaderpath="scripts" and save the file.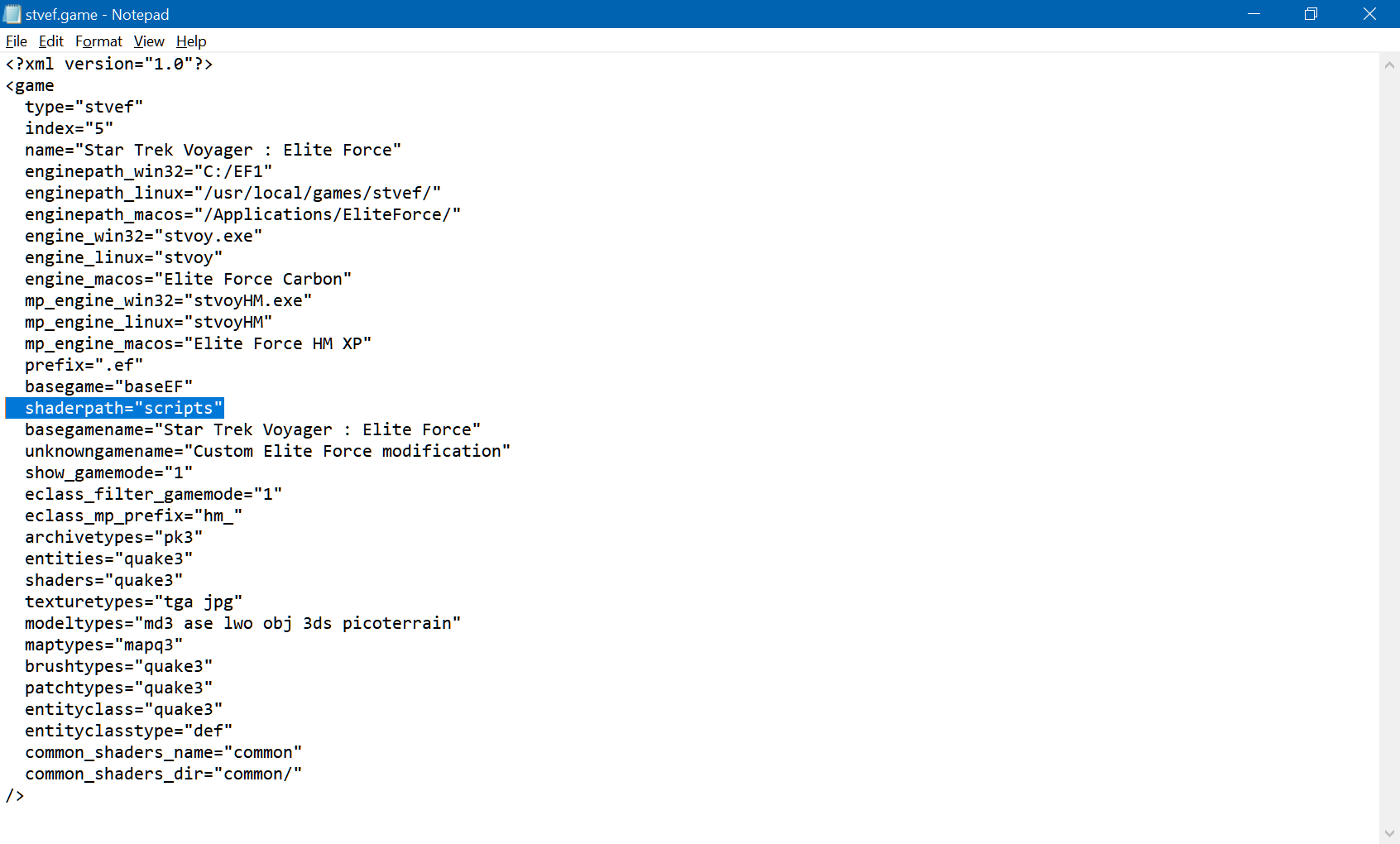 Restart Netradiant and it now should appear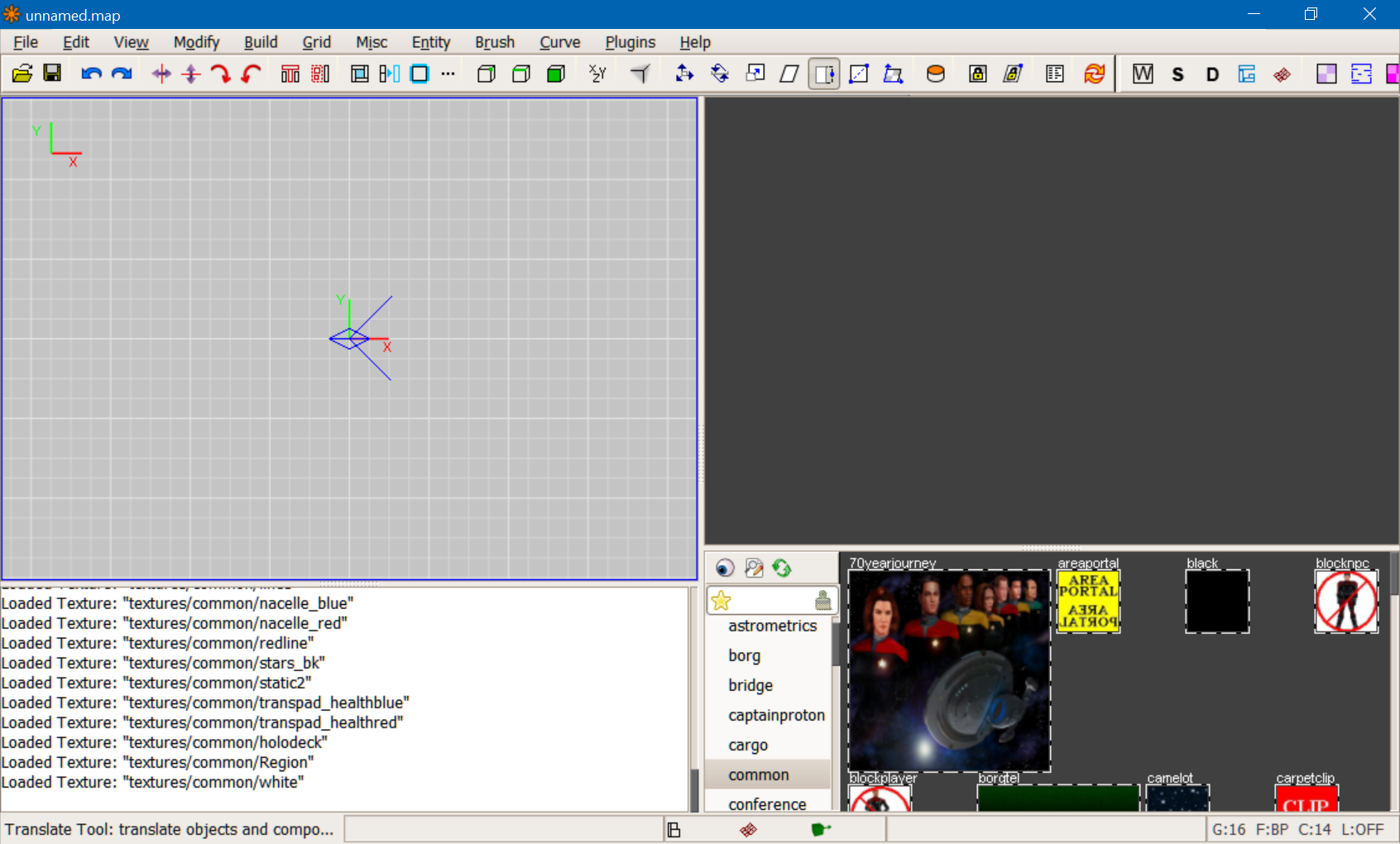 Additionally if you want all of the textures in the common folder to appear make sure you uncheck the option "Hide nonShaders in common/ folder"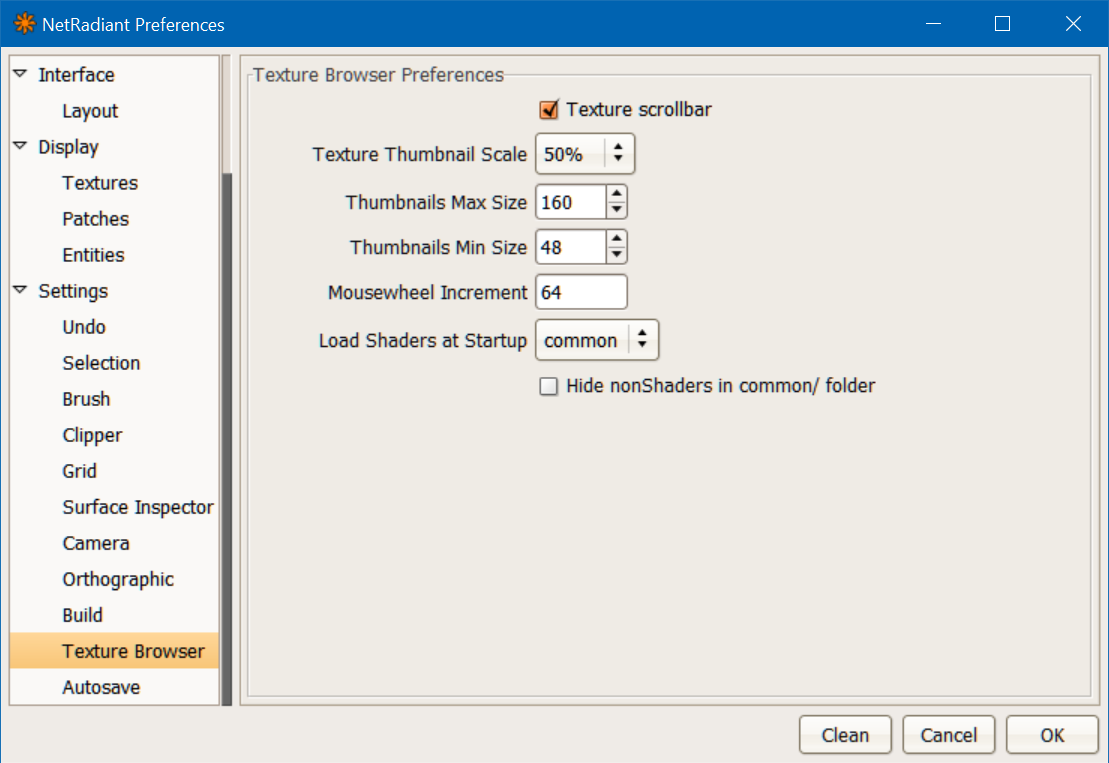 I'll post a zip of my gamepack just to automate this process for you guys. I hope this tutorial helps.