How to play MCG - Darkest Hours
Online or LAN Multi-Player?


Step 1

Download Gameranger from Gameranger.com and install it. You need an e-mail adress, nickname and password - to register in this gaming community. All basic functions of gameranger are freeware and without paying it´s possible to play with up to six players in a MechCommander Multi-Player game.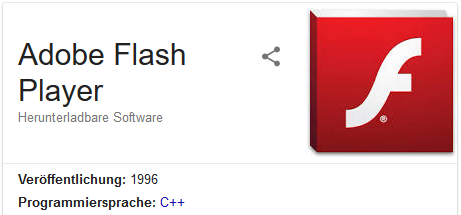 You have to install Adobe Flash Player (Freeware) for Gameranger to make it run.


Step 2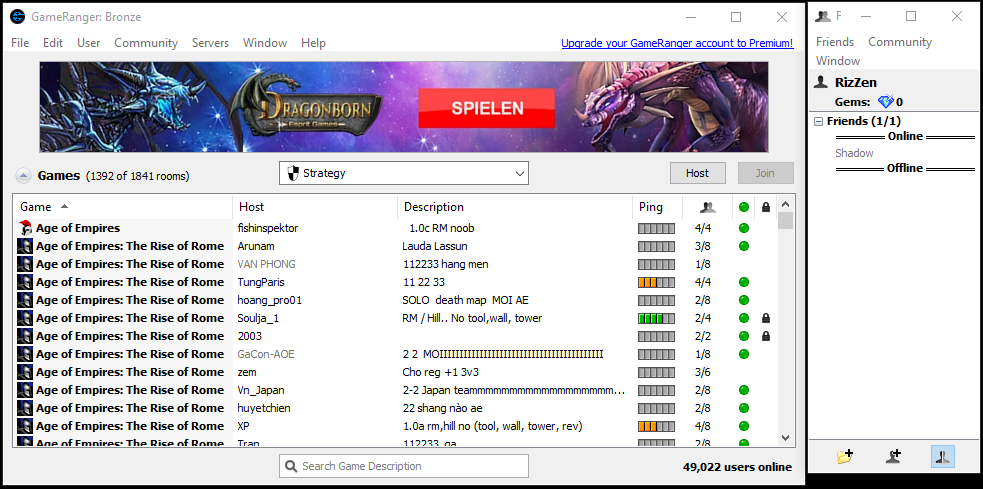 After succesfully installing and starting gameranger it shows you gaming community server lists and a buddylist. In order to make MechCommander Gold - Darkest Hours running online it needs to be started by gameranger.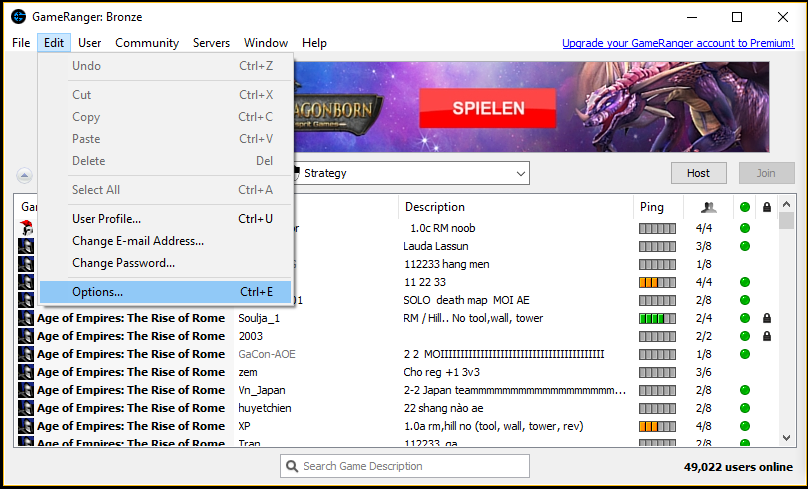 Enter the options.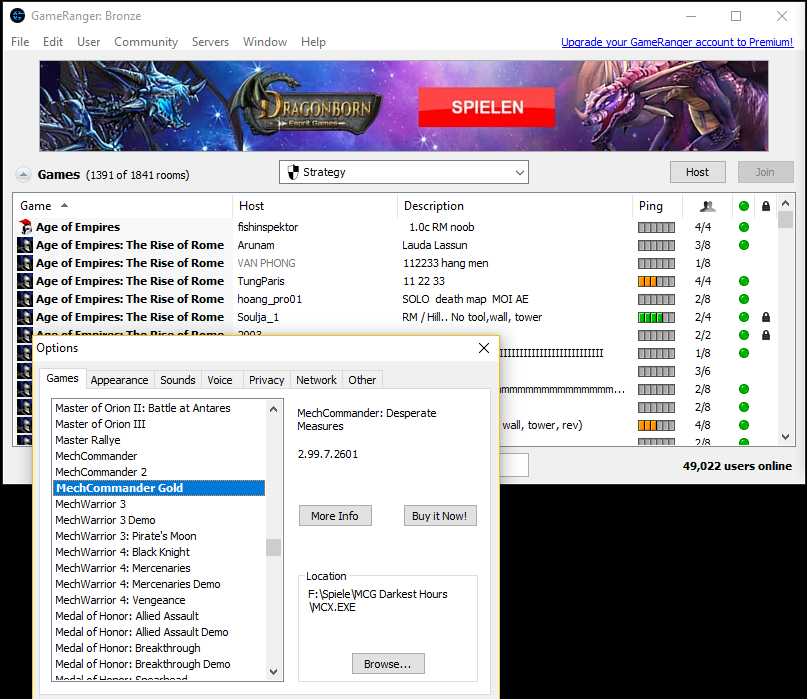 In Game-List you will have to search for MechCommander Gold - Desperate Measures - as Darkest Hours is a evolvement from this version you need to choose this one. Browse for your MCG Darkest Hours\ folder and choose MCX(.exe) for Gameranger. If path is shown like on screenshot above you did it right.
Step 3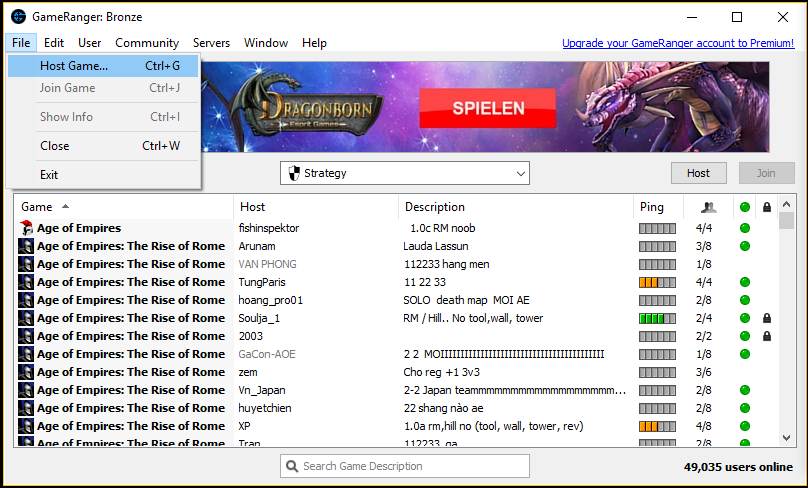 Now search for MechCommander - Darkest Hours gameroom or Host a game by pressing Host-Button.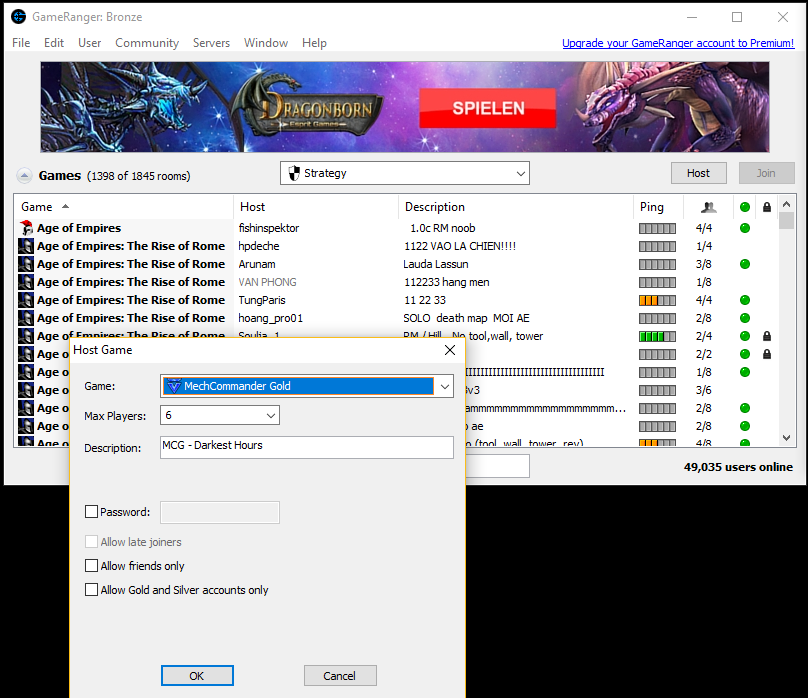 Gameranger may send you a warning message for your router - ignore that and just continue unless you had no problems since now. You now opened/entered a MechCommander Multi-Player-Game. The start button on the right side starts game for all users in gameroom when host starts the game.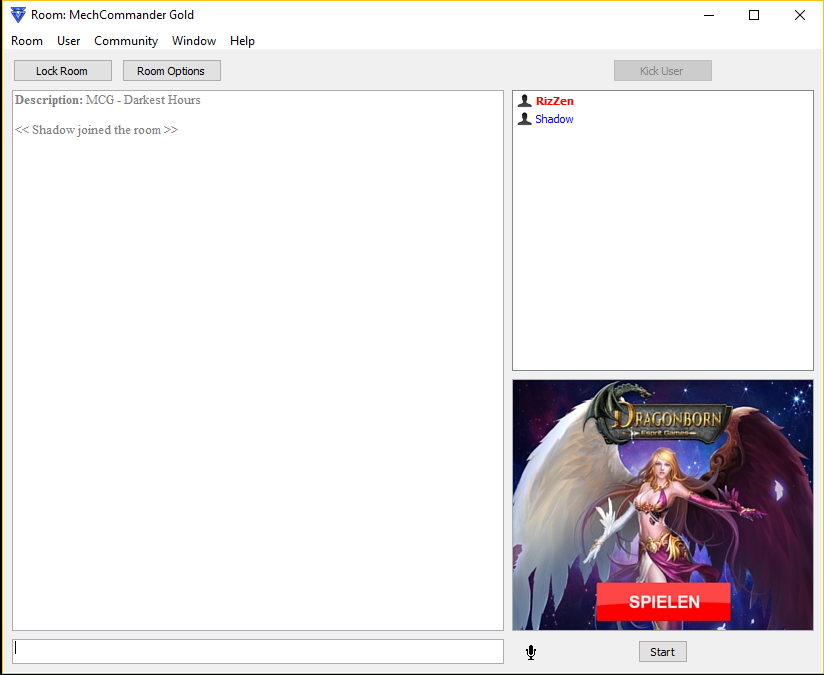 Your server is now is shown on Global-Server-List.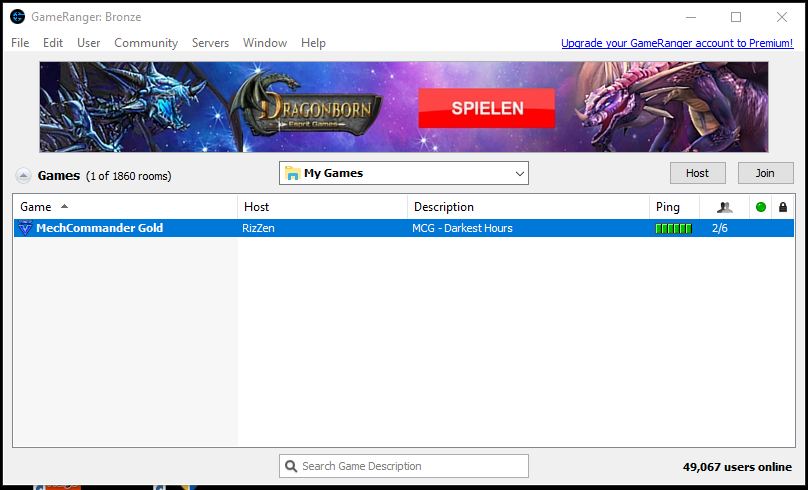 When all players ready the host can start game by using the start button of gameranger. It will start game with Multi-Player-Functions only now. This is the only way to play MechCommander online today. MSZone doesn´t exist anymore for MechCommander players.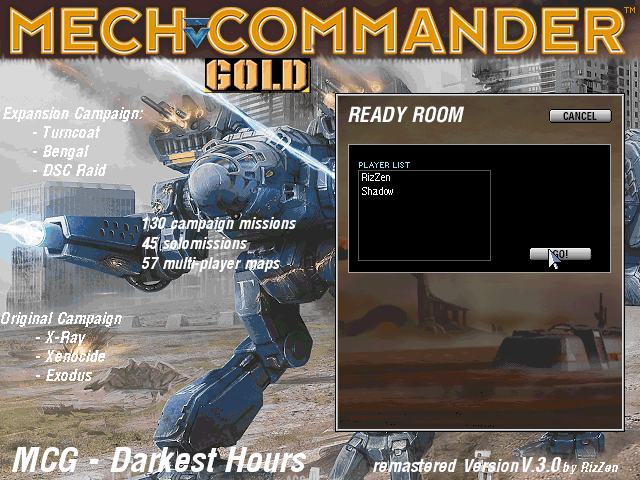 When you have pressed the "Start" button in the gameranger room it automatically launches the game. Now you can choose from the partitioning players and confirm by hitting the Go! button.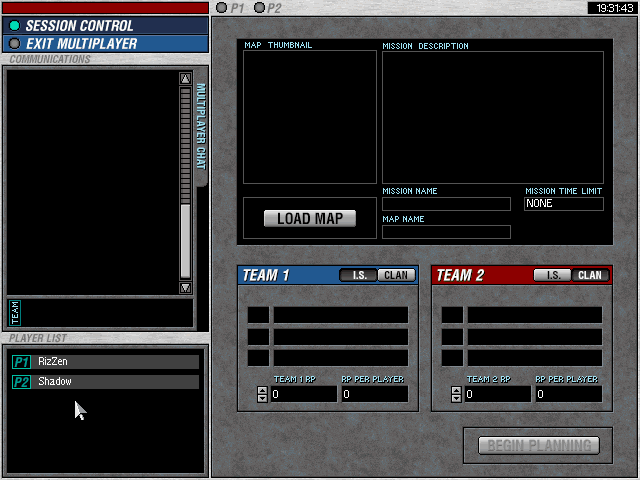 Have fun...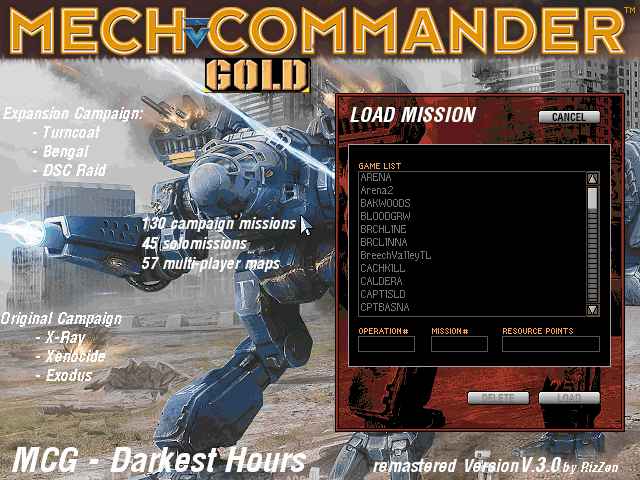 ... while enjoying full MP potential of MechCommander Gold - Darkest Hours!
---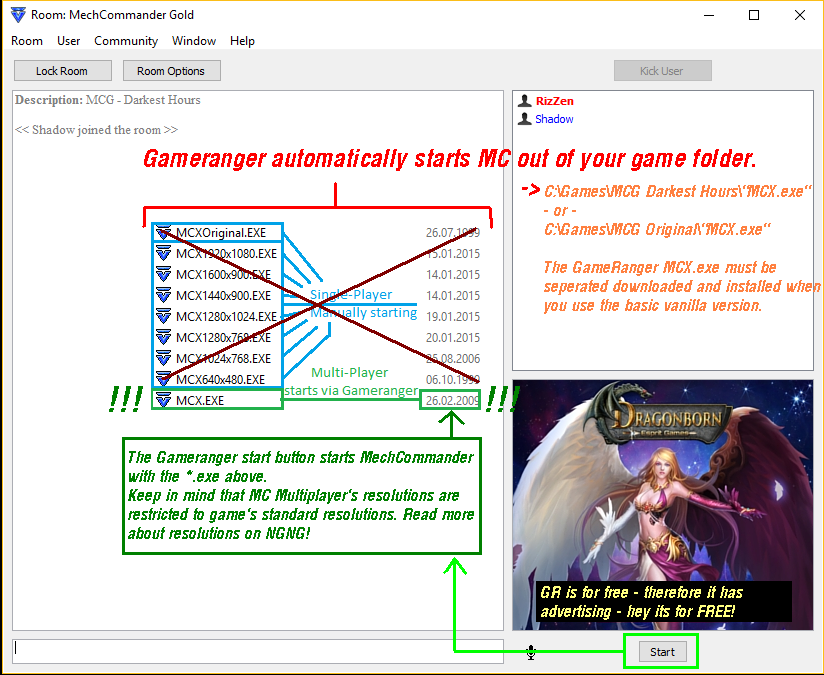 ---
(c) by RizZen 2017 - overhauled (2020)