Introduction
This visual guide shows how to install Subversion team collaboration tools with Eclipse and integrate with svn repositories hosted by code.google.com.
Details
First make sure you read Google Project Hosting and also familarize yourself with SVN.
How to install Subversion into Eclipse
Start Eclipse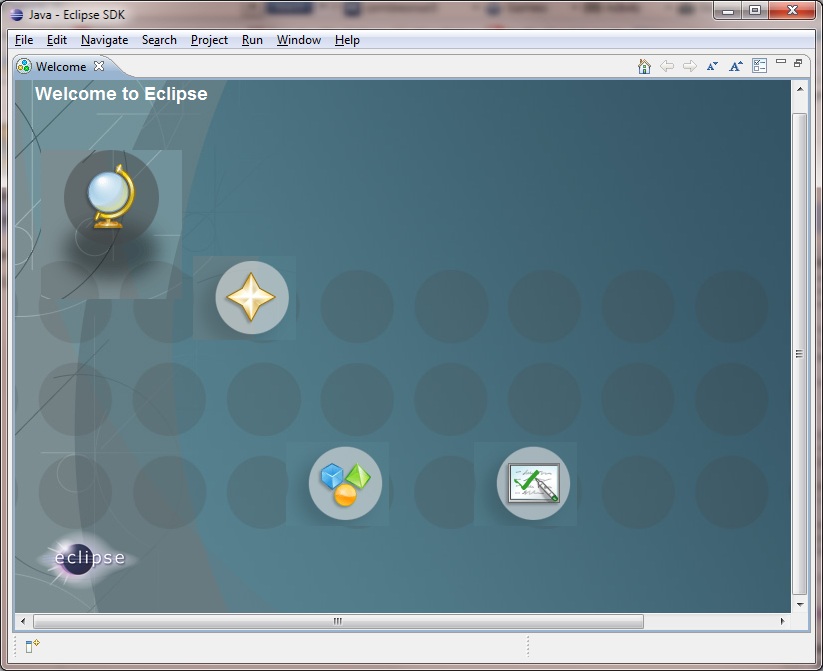 Install Subversion Collaboration Tool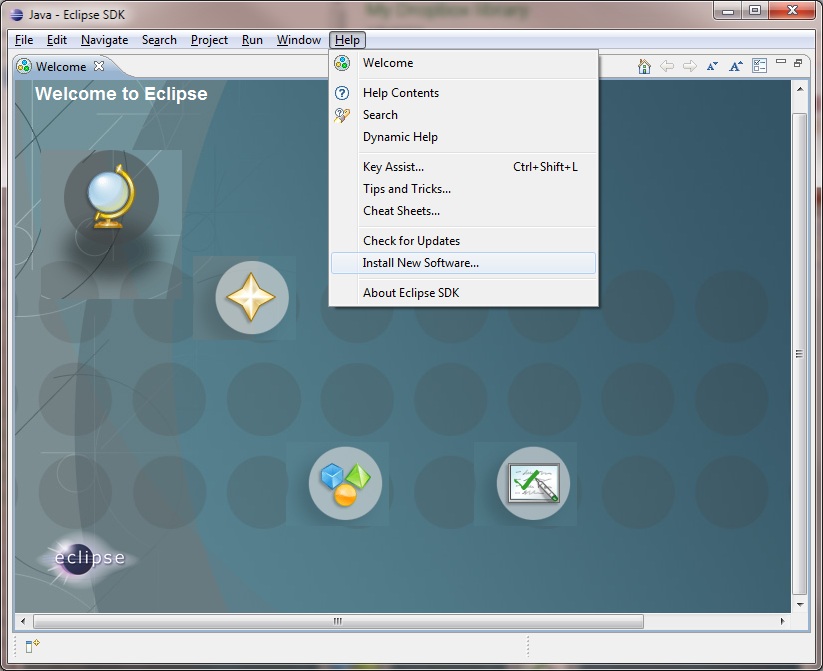 Select Eclipse Galileo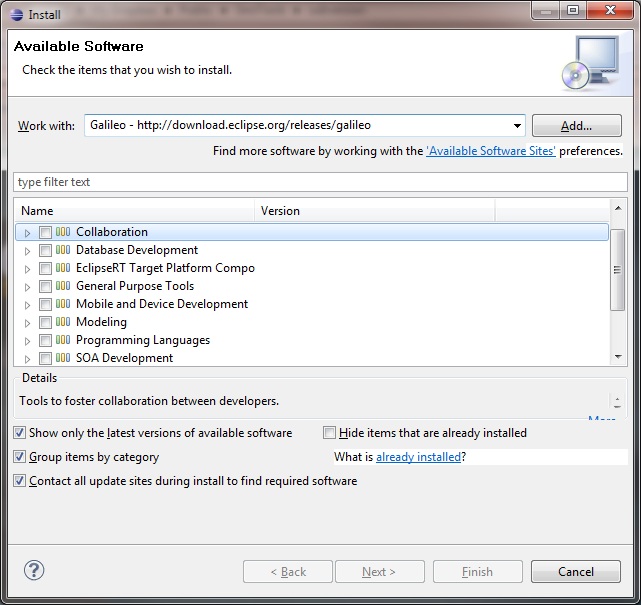 Select Collaboration/Subversion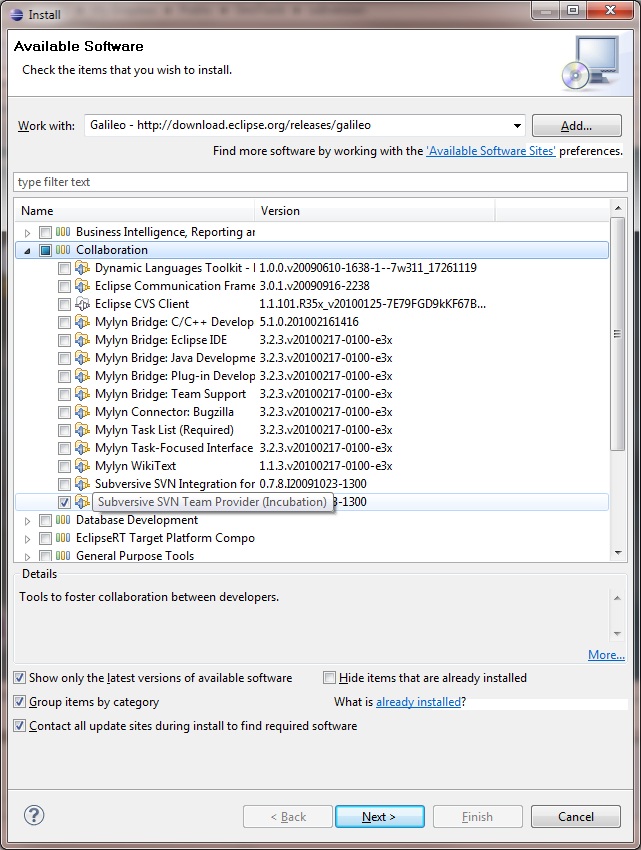 Restart Eclipse



Open Subversion Perspective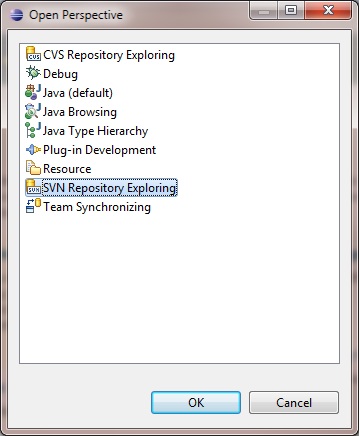 Select SVN Kit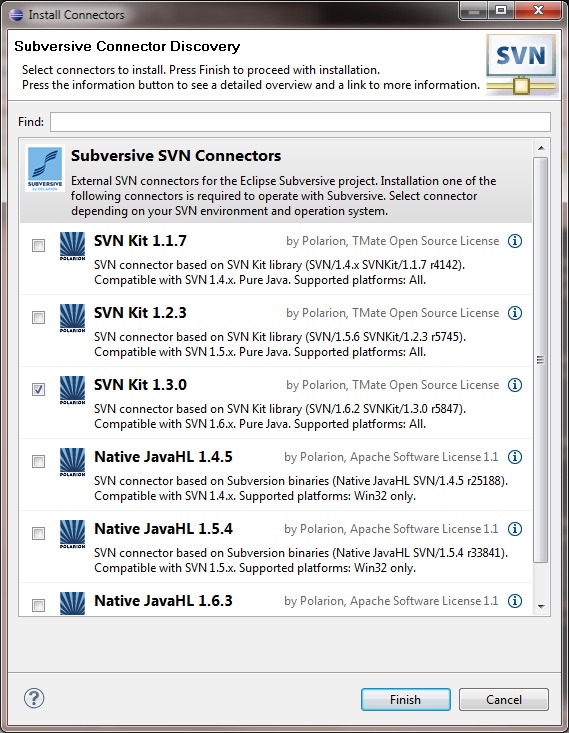 Install SVN Kit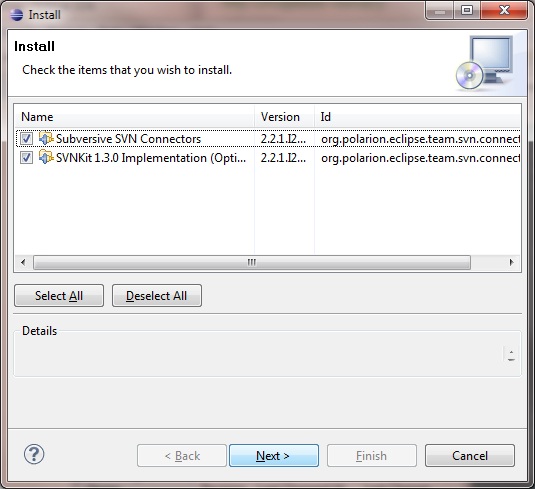 Setup New SVN Repository Location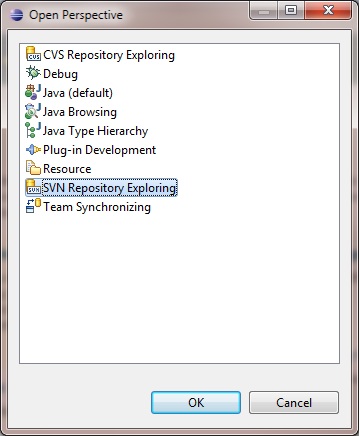 Enter Repository URL
* Make sure you use the https location listed in the Source page.
* Your password is not the same as your code.google.com password. Is it found in your Profile/Settings page and can be regenerated if needed.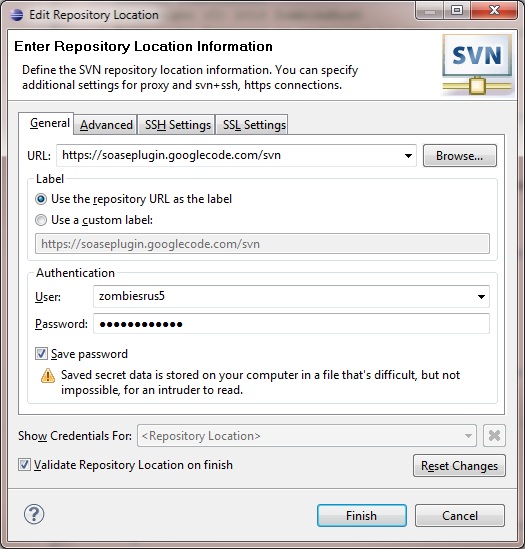 Check out an Existing Project
This step should only be used for an existing Project already in SVN.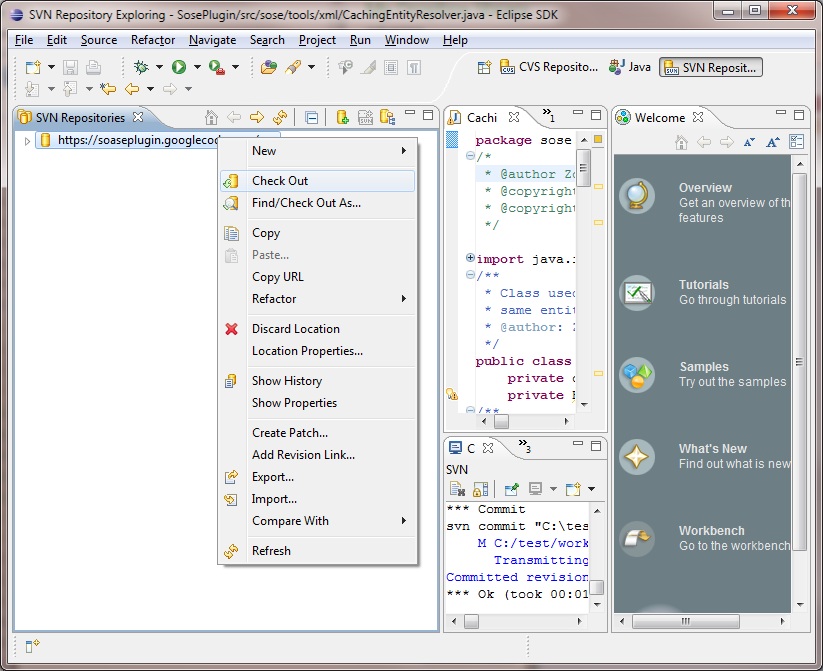 Check in a new Project
These steps should be followed to Initialize a repository with existing soruce.
Team share project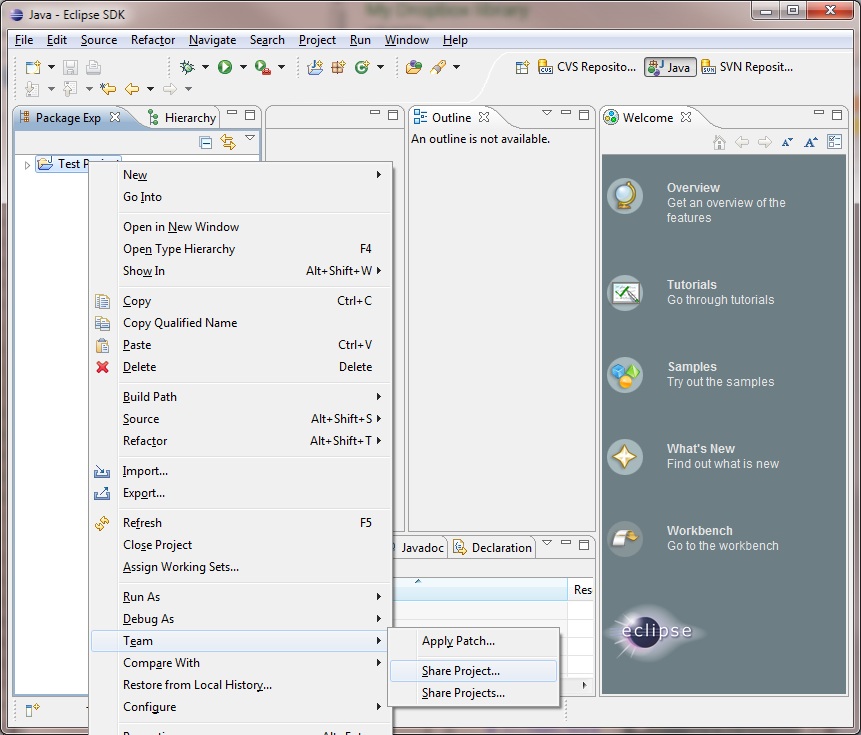 Select SVN repository then select Next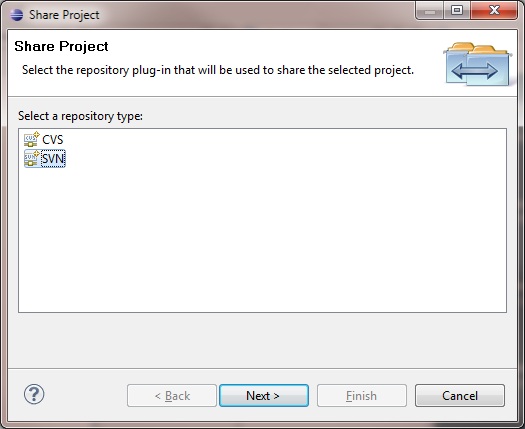 Select Advanced/Use empty name radio (Important!)
This part is really important with code.google.com.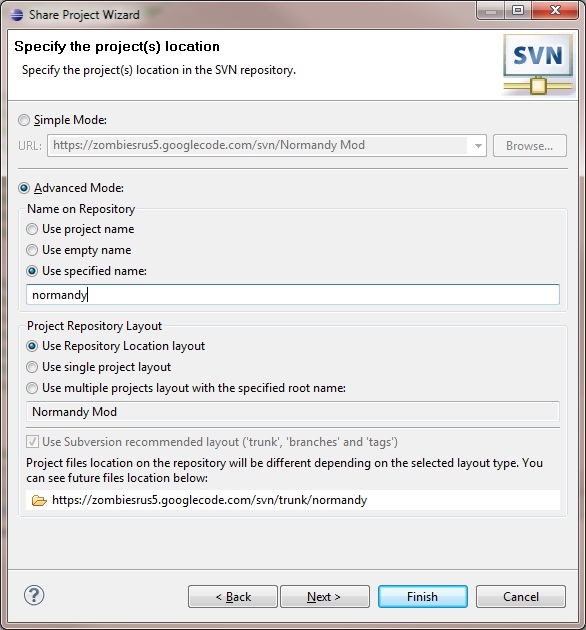 Select Finished