Hello
About two weeks ago a video was posted in the 3rd article published about the level prototype. Some info was given but not explained as the major part of the level design was still in study.
Not that the studies are over, because we are still in pre-production, this is a great moment to explain the Game Design direction.
---
And so we start by setting up the starting point:
The aFPS is a genre where the level design is very important as players spend most of their time playing the game inside the same level. And as our vertical slice of this game will only have one map, it is very important to resolve the problem of repetitiveness from match to match.
Despite our aim to diversity, it is also relevant to underline the "meta" of the arena shooters. And that is domination. To dominate the opponent by either mastering the map (movements, times and pickups) and/or weapon mastery skill. However this latter one most of the time is swallowed by the first due to the importance of map awareness. In a game where 1 on 1 confrontations are very common to occur, they could be very unpredictable with players with the same skill. To avoid this, players that learn the map will gain advantage over their opponents.
The level design focus is to work around these topics:
Map Repetitiveness

Map domination and awareness

1 on 1 confrontations
With the problems laid out, the resolution became more easy to find. Be it due to the target audience, the team interpretation or even outside input. Here are how the problems will be tackled:
Map divided in 9 tiles (small map portions) that permute between each other and a big static one that will serve as the arena base.

Map aesthetic change during play time

Movement speed variations
---
The arena is divided in 2 parts:
Static area:

ring like area, that should have an organic form as in something natural according to the built environment covered in a fog
where players spawn
no dynamic level ingredients

9 interchangeable areas (tiles) with 362880 total permutations: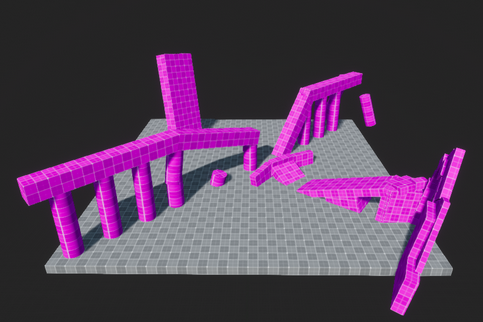 Primary role of this tile is to give a lot of movement diversity whilst having low level of cover from other tiles.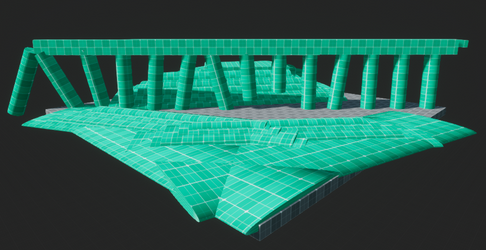 A overall spacious tile that can be use to enter other tiles due to its "hill" behind the aqueduct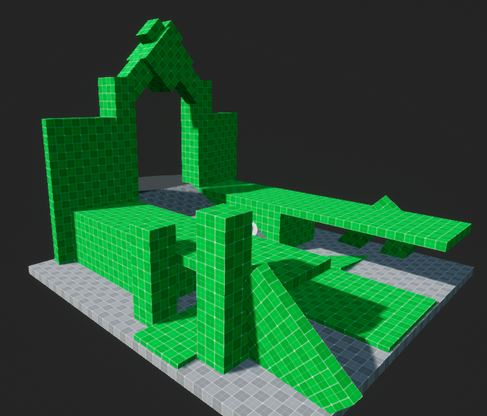 Movement diversity whilst having good cover from other tiles and due to its height a reference point for players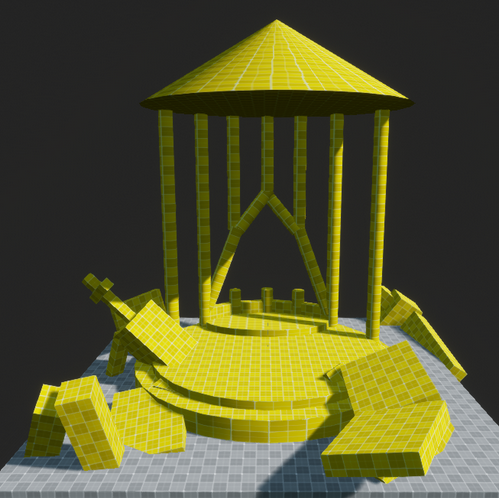 This tile is an Altar (structures that can give the players a consumable boost) also a reference point so players can find it more easily due to its importance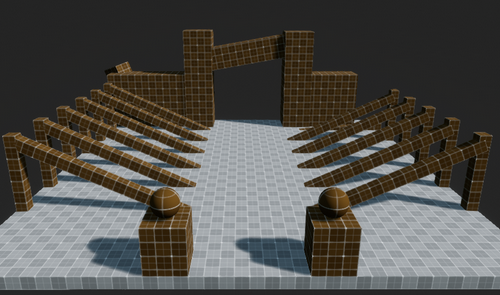 The entrance is an accessibility tile, it allows the player to enter easily every other tile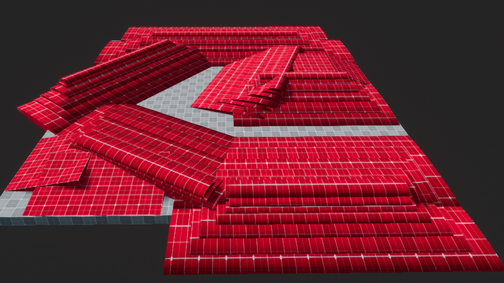 An open area that allows the player to move freely and give a breathing space from the dense construction tiles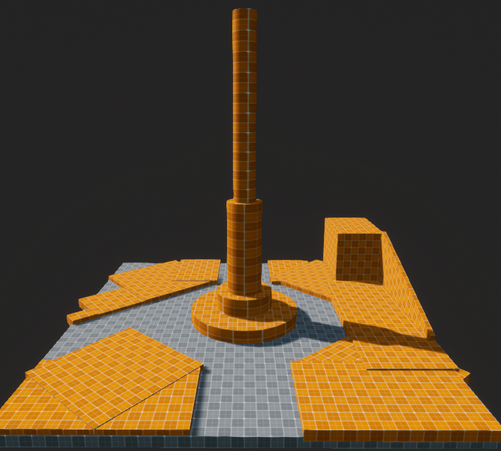 Simple spacious tile that also helps the player navigate throughout the map due to its height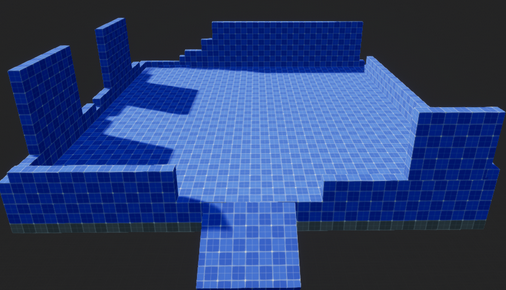 A closed area tile. Overall good for cover from other tiles, with the exception tiles that have higher ground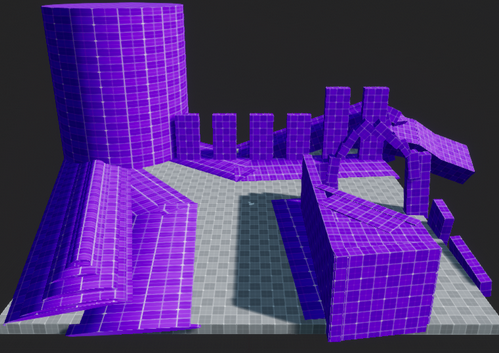 Another playground tile, where players have a lot of movement diversity whilst maintaining a medium level of cover. Also has a reference point for player orientation.
As you can see every tile/area has its purpose in the game and where tailored for a specific role. Creating diversity between tiles but also different player movements.
However it is very difficult to precisely predict the player behaviour so they may suffer some changes along the way.
---
In order to create even more diversity in the level and an evolution in play style during gameplay:
as time passes by game visuals will evolve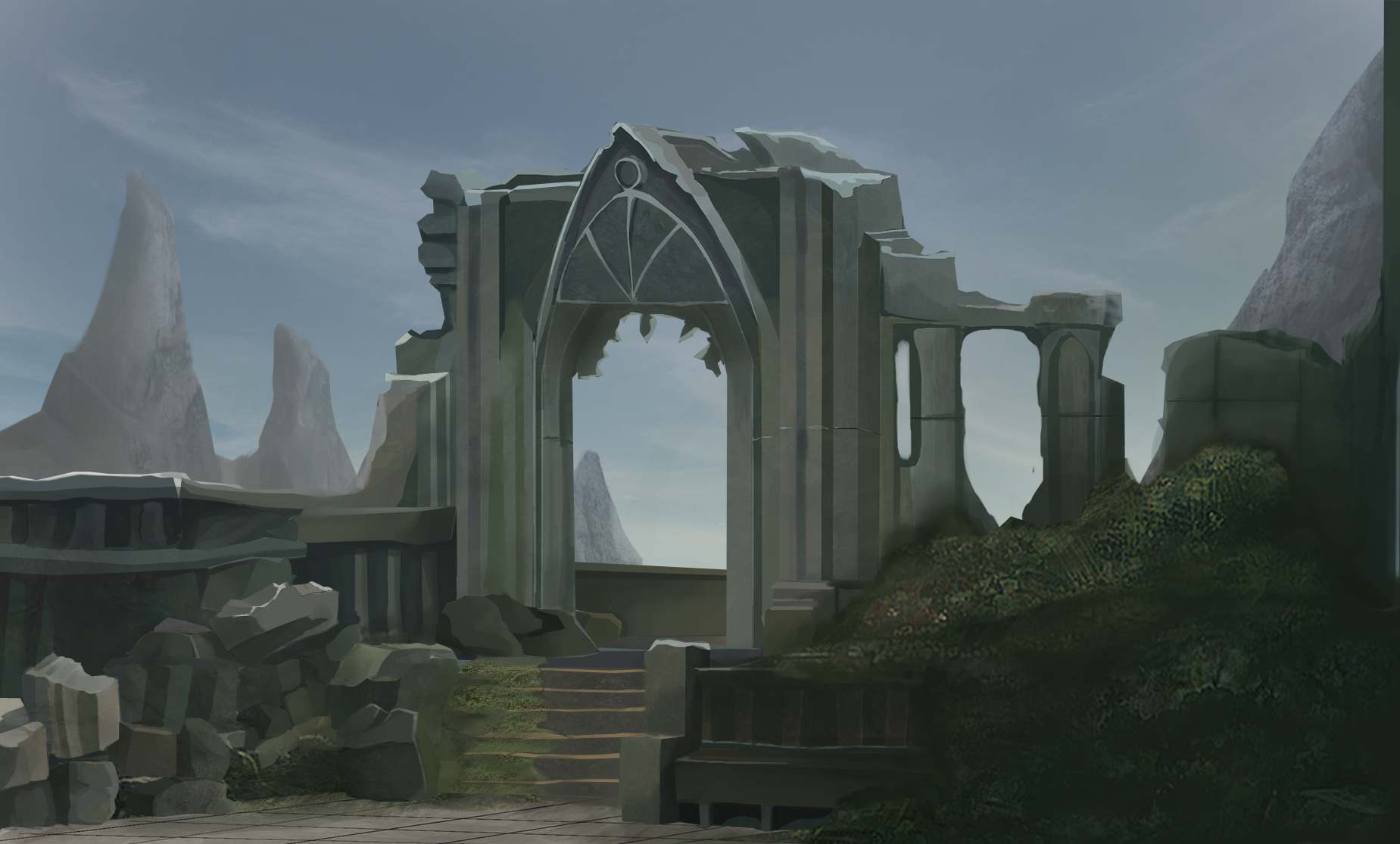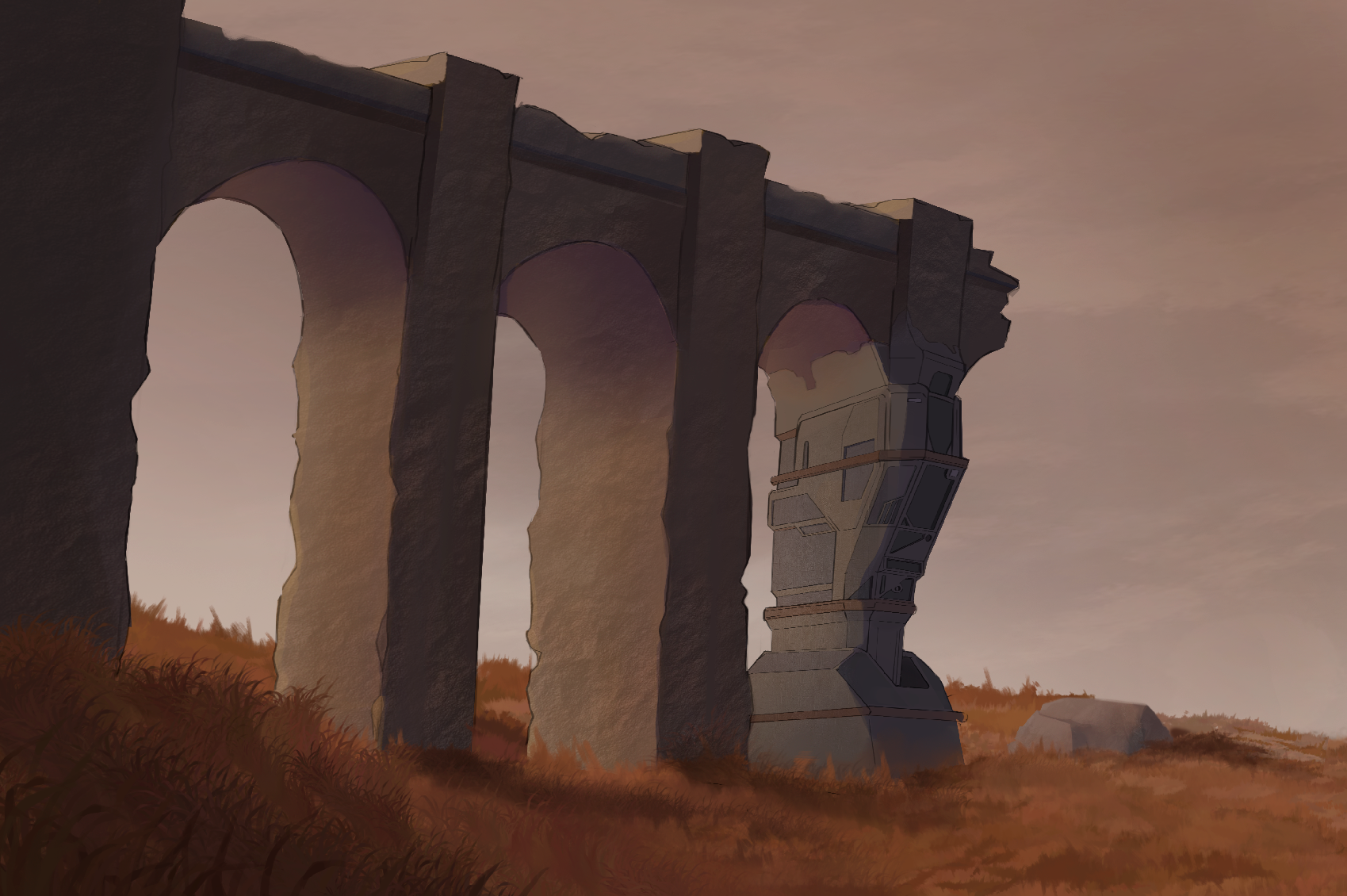 While some elements will fall from the sky, granting a more sci-fi feeling towards the game scene

(continuation in the next articles):

sci-fi elements falling from the sky and their function
level script, events and what they will do to the overall gameplay
---
So far it is all.
Hope to see you next time.
Zapowa Games Team!