More Gems!


* I will say one thing however,I have not gotten any sort of requests to promote any of these, This is out of my own personal interest in these various games,mods or whatever ( I do not claim any credit as well). With that being said, If you do want some sort of promotion feel free to send me a message or maybe even join my discord to discuss. I also offer writing services if you're ever so inclined and possibly voice acting. If you do have a issue with me promoting your work inform me as well.*



Paradigm Worlds (M&B Warband Modification)







The Official Kang Report - "Paradigm Worlds" has been around for quite some time. At first it reminded me of a very ancient modification for warband called "Jurassic_V2" due to the madness it obtained. Their is a wide assortment of races both realistic and fantasy with a very very wild scientific philosophy behind it. The factions are even that more intriguing with their various principles. For example Necrocorp is practically the most overpowered killing machine in the mod. The modder karolgrodecki has made something out of this world. Paradigm worlds is a conundrum of emotions. All sorts of wild factions with various overpowered features. A dynamic world that gets closer and closer to utter annihilation with each passing day makes the world that much more interesting. More outrageous enemies begin to surface, factions get more aggressive and strong and other events/encounters being to spring up which makes it that much more chaotic! I do recommend this mod if you wish to have a fun time attempting to conquer this world in wake of certain doom. This mod surely will keep you on the edge of your seat with the amazing amount of custom weapons,features such as freelancer,Dozens of effects and smart ai's,The doomsday system and wild armors. All the other unique and distinct mechanics alongside them as well. Do check this out when you have the chance!

Paradigm World's Mod page - Moddb.com




Turmoil Across The Stars (M&B Warband Modification)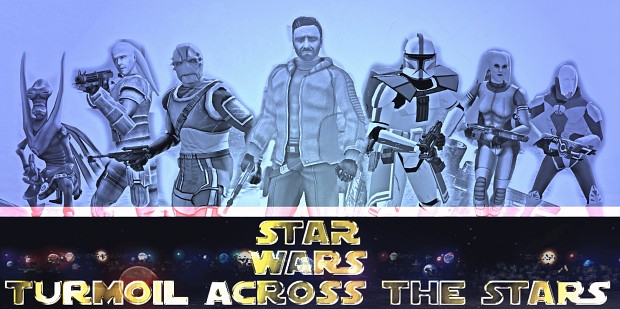 The Official Kang Report - "Turmoil Across The Stars" is based off the foundation of The Modification "Star War's Conquest" in which it is focused more on the clone wars era of the star wars universe. This mod has been around a while and has gone through a few trials and tribulations but it has made a surprising jump up back into the spotlight as youtubers and other moddibians have spewed forth to give it a try. The mod features the galaxy of star wars with distinct factions like "The Hutts","The Republic" and much more! It also has many sub-factions such as "Tusken raiders" and "Mandalorians" besides that let us not forget "PIrates!".The developer DarthMongolTheUnwise actively listens to his community and effectively puts their input to good use for his project and that is something I appreciate in modders on any platform, They also have a discord to better involve the community and stay in touch. I see quite a bit of potential in this and this modification once finished will probably be among the greats around the warband community for everything it managed to accomplish. I have great times messing with custom battles and conquering the fiends of the galaxy with my clone armies and surely you will too! Go check it out!

"Turmoil Across The Stars" Page - Moddb.com

Gears of War - Sera (Men of war assault squad: 2 Modification)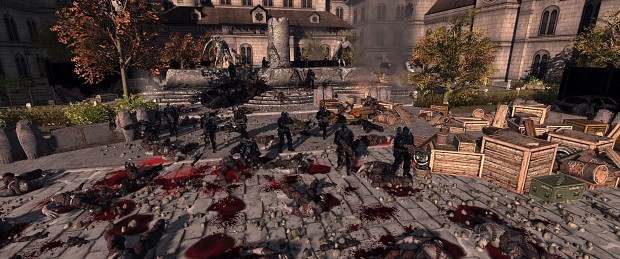 The Official Kang Report - This is a modification with staggering potential! A (RTS) "Real-Time Strategy" game based off the "Gear's of War" franchise? Oh, the hype chills I feel em. The models are quite nice and detailed and the developer StrangerForgotten has steadily been pushing it along since it's sudden upbringing a while back. He has be in tune with his community as well which I commend him for and even released a very early version which is now outdated to the public to try and stave off the thirst of us greedy moddibians. The mod so far has beautiful landscapes as well and blood/gore effects as pictured above. If you're a fan of RTs games and Gear's of War I advise you to head over with due haste and support it!

"Gear's of War - SERA" page - Moddb.com

DarthMod : Empire (Empire Total War Modification)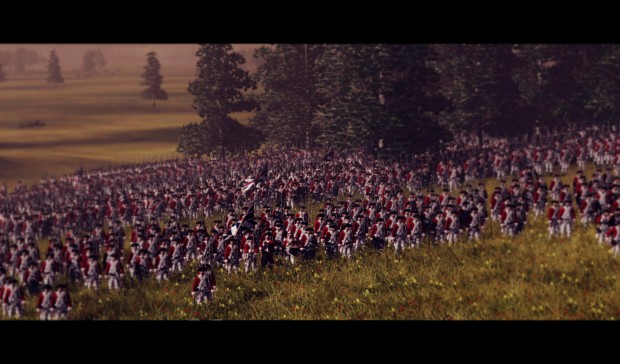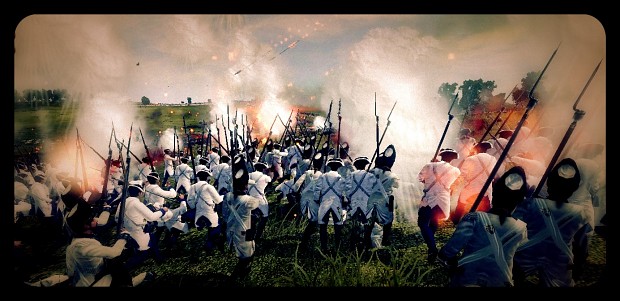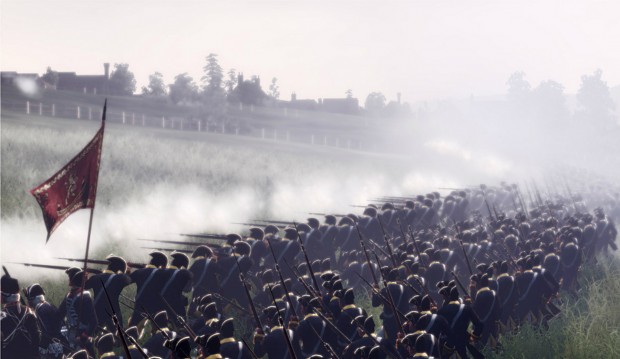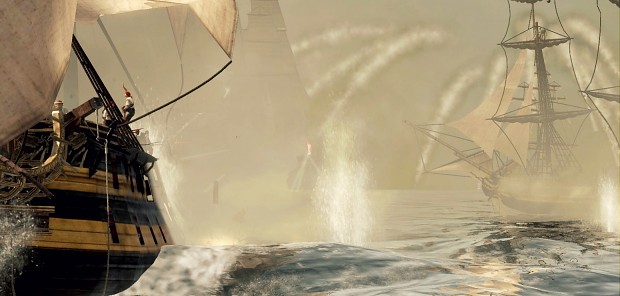 The Official Kang Report - This mod right here has to be up there in one of my favorites. Out of many games/mods I've played DarthMod has really stuck with me. Not just this mod in particular but the SERIES of them for the franchise of Total War. Simple installation with their own installer as well! It's a win-win. This mod enhances the game "Empire Total War" with tons of new distinct units,history,a variety of effects in battle and enhancements in AI in terms of strategy. This mod makes the game what it should of been in the first place. It's a masterpiece with all the graphical features and sounds that make battle feel really alive in your home. You truly will be immersed in the american revolutionary era with Darthmod. I'd recommend this to any history buff or someone who loves a very detailed strategy game in this era. DarthMod Productions truly makes games even better. They also released their very own game in the era of the Civil War which I'll do a review on next time.

DarthMod : Empire Total War Page - Moddb.com
Sins of the Prophets (Sin's of a Solar Empire : Modification)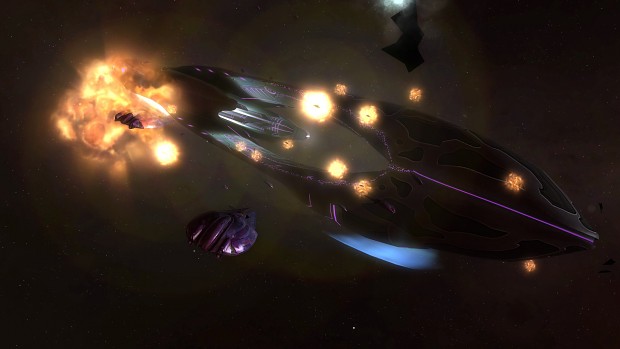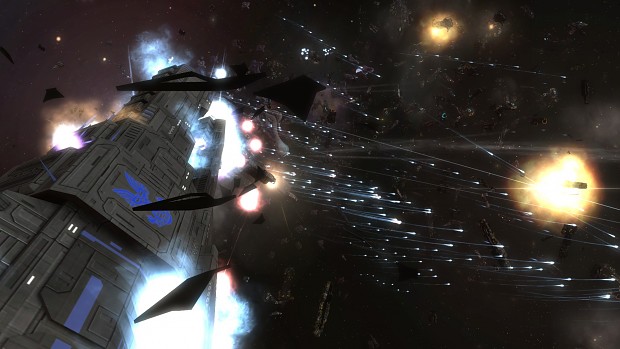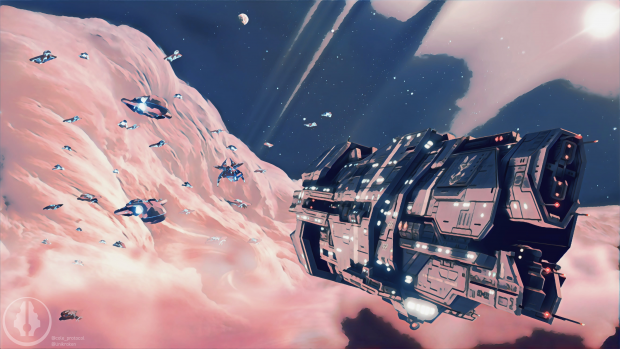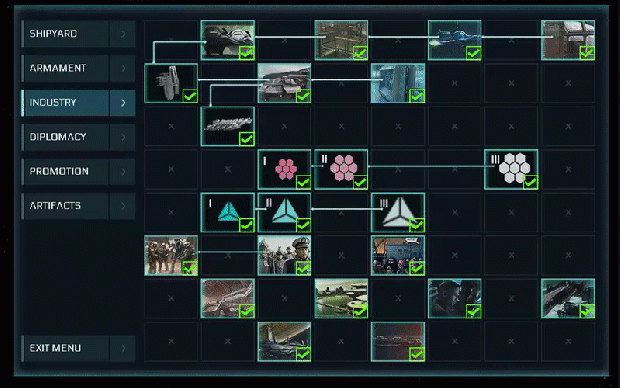 Kang's Official Report - This mod warms my heart. It really does. The Halo franchise has always been special to me. It was one of the first games I'd ever played and it hit me with all sorts of emotions. A very very great universe it is. My most favorite games of Halo descent are "Halo Wars" and "Halo 2". Now what I really loved about the Halo franchise was it's RTS branch. Halo wars is the best man. To be able to wield the armies in Halo after fighting them head on in the other games was like "WOW". I actually got to see the full spectrum of what these factions had. But Halo wars is mainly on the ground. Infantry/Ground Vehicle based with a few flying units. But not on this scale my good sir... THIS RIGHT HERE is a mod that can show you the space powers of Halo. From commanding the naval fleets of the UNSC to the armadas of the Covenant...Let us not forget the parasite as well...The Flood! Oh man oh man this mod right here is a dream for a Halo fan in particular or one who cherishes space naval combat. Great detail on all of the models and technological research. The UI is so nice for the eyes and even the way they presented themselves on Moddb is beautiful. Do check it out! This mod is being developed by those at Slugfest Studios and specifically sookendestroy1

SIns of the prophets page - Moddb.com


(That is all folks.I claim no credit to these pictures or gifs,All goes to their original creators. Thank you)
Thank you for your time!

- Your humble scribe, WulfKang.
(P.s forgive me for my absence, I will become further more on top of articles around here, Perhaps one or two a week? Feel free to debate and leave suggestions around this group as well. I'd love to hear from you all! )