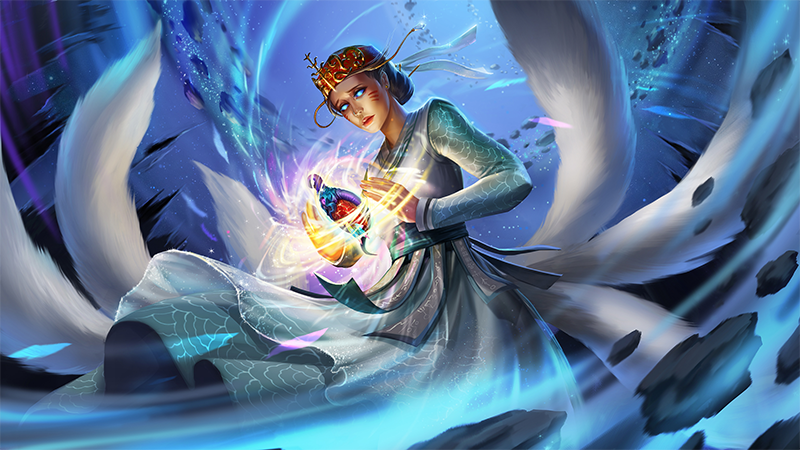 Welcome to Pastel
Hello everyone, and welcome to Pastel, an up-coming Adventure-Puzzle game. As we've been in development for a while now and are now working towards a playable demo, we've decided that it would be a great time to join Indie DB, showcase our game, and use it as a platform to really talk about our development progress.
---
What is Pastel?
As mentioned earlier, Pastel is an Adventure-Puzzle game, but to dive a bit deeper in, it is a single-player game that draws influence from Asian cultures and was inspired by popular games such as Rime, Journey, and Firewatch.
The name Pastel is an amalgamation of the words Past and Teleport and serves as both the name of the game and also the name of the main character, who happens to be a Nine-Tailed Fox.
What's more, time-travel and teleporting through timelines are both key aspects of our game, so Pastel is a very fitting name for us!
The Gameplay
Now we're getting to the good stuff, talking about what our game will be like. As you may have guessed from our introduction, time travel plays a very big role in the game. The game starts with Pastel waking up in the middle of ruins, taken over by nature and time. As she wakes up, she realizes that something is wrong, she has very little recollection of how she got here and of what happened.
What she does remember was that a calamity took place a long time ago, and in the midst of the chaos she was thrown into the darkness.
As you play the game, you will gradually recover bits of Pastel's memory and powers, and ultimately deduce that she is still on the same planet, but has been thrown into the far future.
Her goal: Explore the land where she finds herself, unlock more memories and powers, and slowly jump back in time, building herself up until she can ultimately return to her time and prevent the calamity.
Game Footage
Though we are still in development, we are now working towards a playable demo so we've got some videos of the game that we can share with you.
Our first look at the game with a controllable Pastel.
Check out Pastel, the main character of our game.
Here we have our first milestone video, the very first recording of our game.
The Music Of Pastel
This is something special that we put together when we first started to talk about our game. We wanted to share the game OST with everyone, so we've created a special SoundCloud page that we keep updated.
If you like what you heard in the videos above, do check out our SoundCloud page. We'd also love to know what you think about it, so please feel free to give us your feedback.
---
The Road Ahead
This brings us to the end of our introduction to Pastel, we hope that you've enjoyed reading and listening to what we have! Though thinking about it the end of our introduction is the start of our life on IndieDB!
For now, we're not on any major store just yet, but you can follow us on these pages if you would like to be kept up to date on a day by day basis.
Thank you everyone, and stay safe!