Hello ladies and Gentlemen, today we would like to announce that after a few unexpected delays, we have now officially released the newest update for Twisted Insurrection, Version 0.39.1.
Twisted Insurrection 0.39.1 features a long list of changes and additions, some of the most notable changes are large alterations to the balance and functionality of a number of units in the game, mostly made based on the input from our fans and players. Here are some examples of some notable changes based on public input:
Nod Mission 16 and [8] The Finale have been modified greatly to vastly improve it's overall performance on a number of systems, it should now run lag-free for players on all kinds of operating systems and machines.
Cyborg Reapers have been entirely revised in terms of their weaponry, they still maintain the split-missile logic, but are more effective against ground targets and have been vastly improved for their role as an anti-aircraft Cyborg, their anti-aircraft weaponry is now faster and more effective than before, making them much more useful than they previously were. Speaking of Reapers, their new theme song, Reaper Raid, is also a part of the update!
Alarm Sounds from various units and structures have been completely erased due-to complaints that they were irritating after a while, which all of us on the TI Team came to agree with quite a long time ago, you will no longer have to listen to some annoying alarms whenever there are enemies within the vicinity of your base.
Many new Base Props have been added for our well-recieved Base Props mode, these include faction-specific light towers, light posts and banners. Currently in 0.39.1, only Nod are able to construct banners due-to us running out of time, but GDI versions will be included in our next update.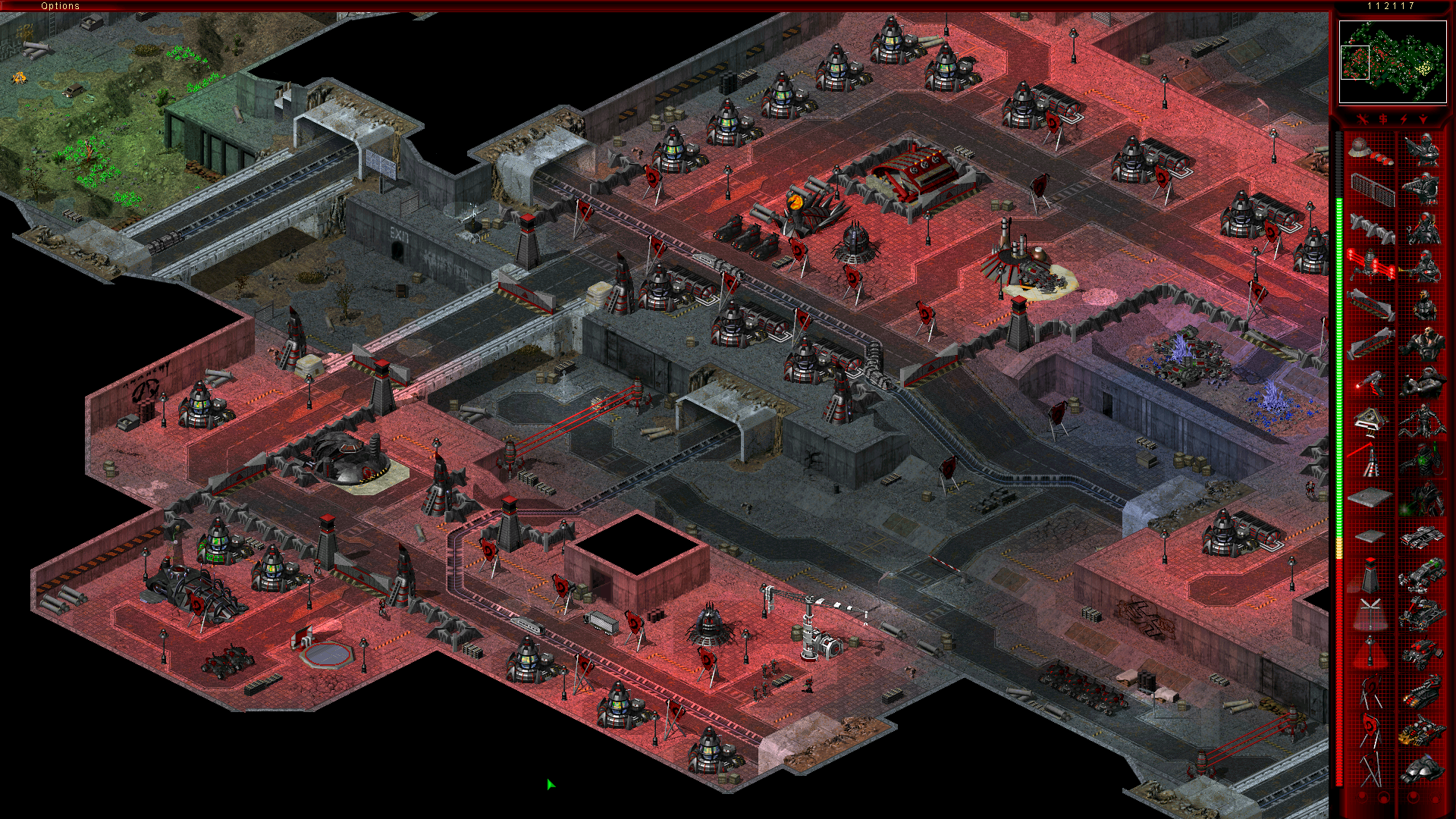 An annoying problem that caused the game to crash in some instances while playing the Ultimate Insurrection game-mode has also been fixed, this error was caused by too many units flooding the sidebar overwhelming the engine's limitations causing the game to result in internal errors. This has now been fixed by disabling some of the Tech Units available in the game modes.
We have also fixed this error on a few of the other new game modes, including a new game option for the skirmish menu that gives you the option to disable Tech Units entirely, entirely optional of course.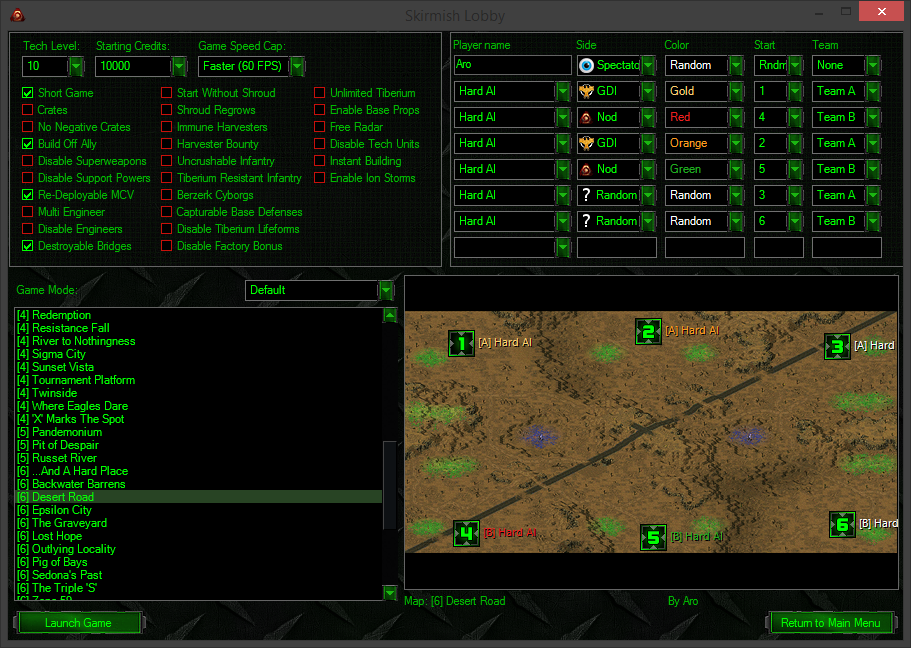 The Twisted Insurrection Client has also received some improvements and updates:
∙ FinalTI now saves maps listed as Custom rather than Standard in the game mode dropbox
∙ Hyperlinks can now be clicked in chat sections
∙ Incorporated followed game icons to CnCNet lobby
∙ Added new game option: Disable Tech Units
∙ Fixed a bug that caused the tray icon to sometimes linger after closing Twisted Insurrection
∙ Added icons next to faction selection options
∙ Improved client handling when checking for Administrative rights
The Client has been thoroughly tested and confirmed that previous bugs found in the last version have been eliminated, though new ones may still linger, there are none that we are aware of, so this is good news!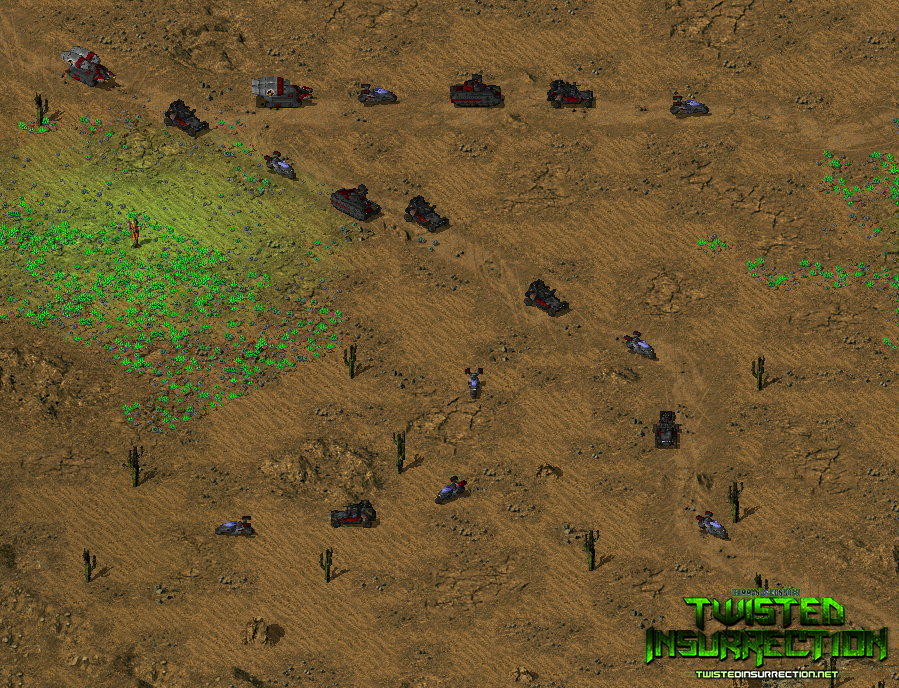 Those are some of the most important changes to the gameplay since 0.39, but there have been many more, both major and minor, adjustments to the gameplay too, including new additions to our Soundtrack, graphical adjustments and more overall gameplay changes, incluiding improvements and bug fixes to our campaigns. For a complete list of changes, check out the 0.39.1 changelog here.
Downloading Twisted Insurrection 0.39.1


To Download Twisted Insurrection 0.39.1, simply run the Twisted Insurrection client and accept the update once the notification of 0.39.1 being available pops up, the client will automatically begin updating your version from 0.39 to 0.39.1 and provide you with a link to the changelog so that you can familiarise yourself with the changes while your version updates.
If you are one of the few people that seems to have problems downloading the update via the client, all of the links to version 0.39 have been updated to include the complete version of 0.39.1, so you can simply redownload the complete ZIP archive instead.
Twisted Insurrection can be downloaded here directly from ModDB, alternatively, you can download Twisted Insurrection 0.39.1 from our website.
Thanks for reading ladies and gentlemen, and we apologize again for the delay on this update, we know we claimed that it's release would be sooner than this, but unexpected delays are always a possibility. Have fun!