Russian version - Evodune.com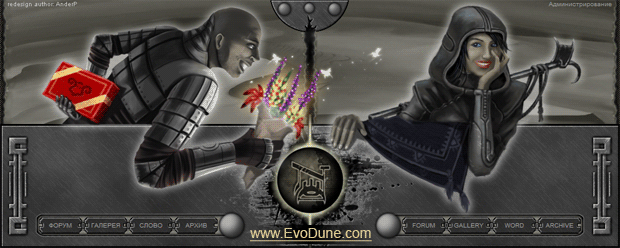 At first we would like to take the opportunity to give our greetings to all women on the occasion of the 8th of March – the International Women's Day, especially to the girls from [ADVENTURERS] team – to Katya and Alina – who work along with us on Dune:Evolution.
We suggest you to take a look at our front page. =) - Evodune.com
Or just look at this picture - Img38.imagefra.me
The redesign was made by AnderP, our official forum dweller.

---
Let us tell "a little bit about tanks" =):
[

1

]
- The first Dune: Evolution wallpapers.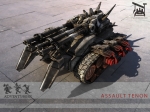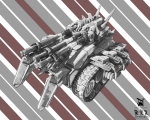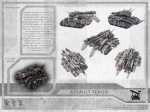 Made by EGGO
[2] - The final Harkonnen construction system (for now)
(was repeatedly reconsidered and changed, usually in fierce discussions)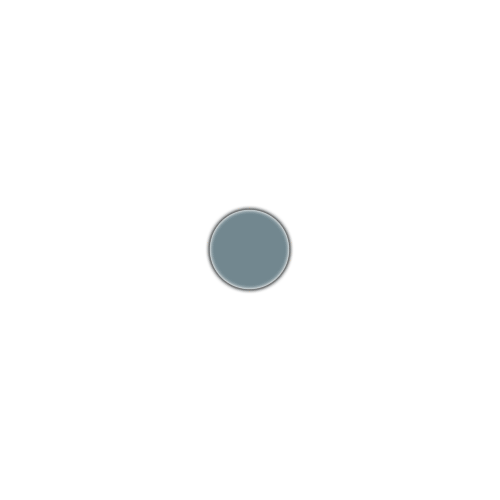 Patches of aseismic ground are scattered throughout the map and it is only on them that we can build bases. Special self-deploying containers are dropped into these patches (the central structure – HQ – that provides power to all nearby buildings). You cannot build outside the HQ coverage, and it will cover a relatively small area, so you will not be able to build up all your necessary buildings near one HQ. This must emphasize the role of territory control in the gameplay. Don't forget about the Dune's special "island" map system and the Shai-Hulud creeping in the sands... it would be interesting.
Note: If the HQ is lost, you will no longer be able to build structures, and everything you have already built will either slow down or completely cease to function.
This construction system also includes the use of certain platforms that are already known to old Dune fans. Here we slightly changed their initial purpose and remade them for rapidly deploying bases.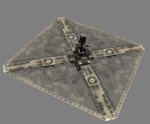 [3] - WIP: Carthag update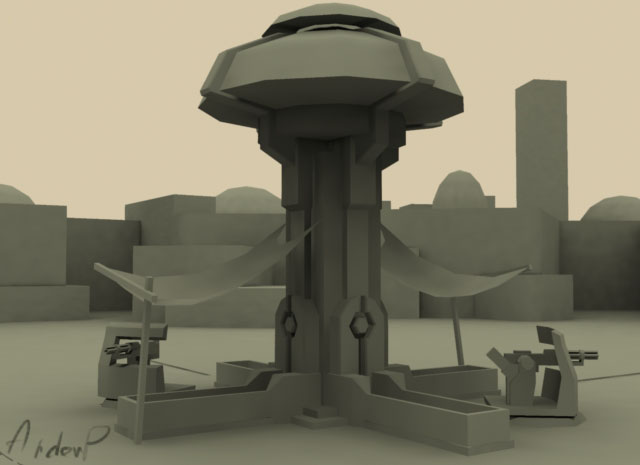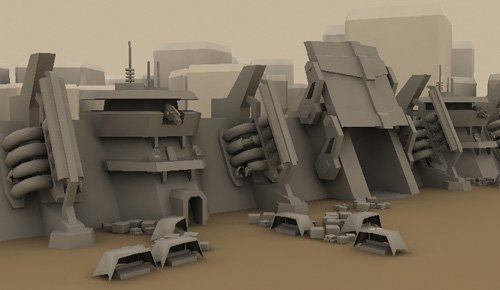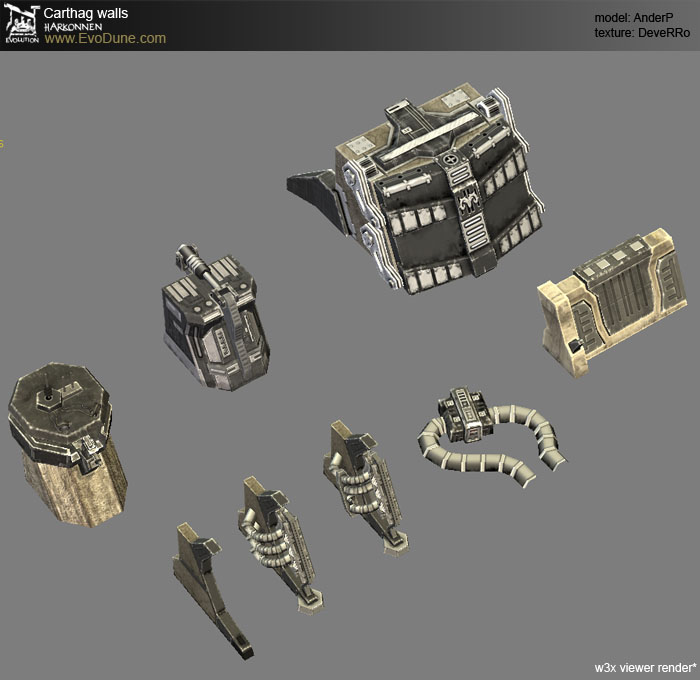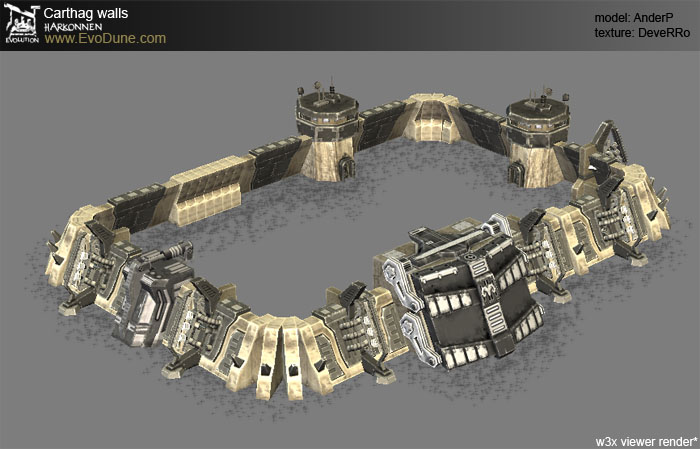 [4] - Map MakingWell-detailed and beautiful landscape, like models, is also a major part of the gameplay, but modmakers often forget about it or just deliberately neglect it – and they are wrong. We understand it and thus we try to pay as much attention to the landscapes as we do to the factions. Our maps will be filled with unique (for C&C3:TW) environment details. Here is the example of cliffs: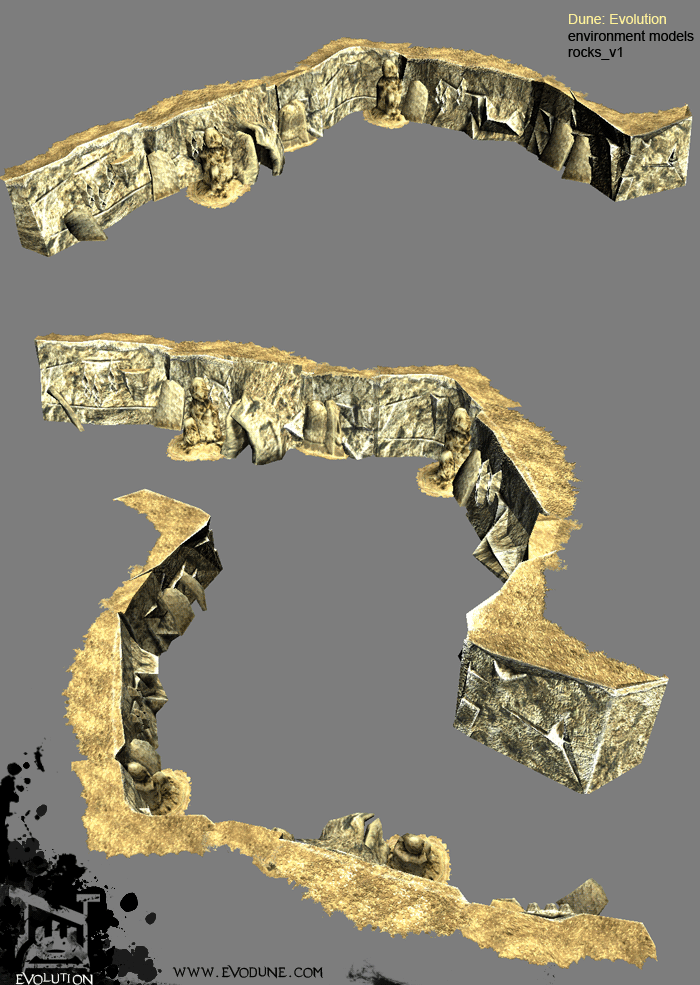 In this update we also wanted to introduce you our new team member. He will be working on maps, their design and layout. Give a good welcome to our newcomer - Melkor. Previously he was making maps for BfME2 and he did it well, I think he will have enough opportunities to surprise us.
That's all for now, thanks for the attention! We apologise that we couldn't show as much as we usually do, we are still working on the in-game mechanics, and we cannot show much here.
Keep an eye on our updates – you'll have something good to see and we'll have more pleasure working on the mod =)
Russian version - Evodune.com