---
Yes, it's been quite a while since there's been a proper update, and I feel that development's been much slower than what I'd been initially hoping for, but you know how life tends to be, unforeseen consequences and whatnot. Initially I said this would likely only take a year, but I feel like that's no longer the case, and as a result I'll likely withhold from making any further estimations on a release date.
---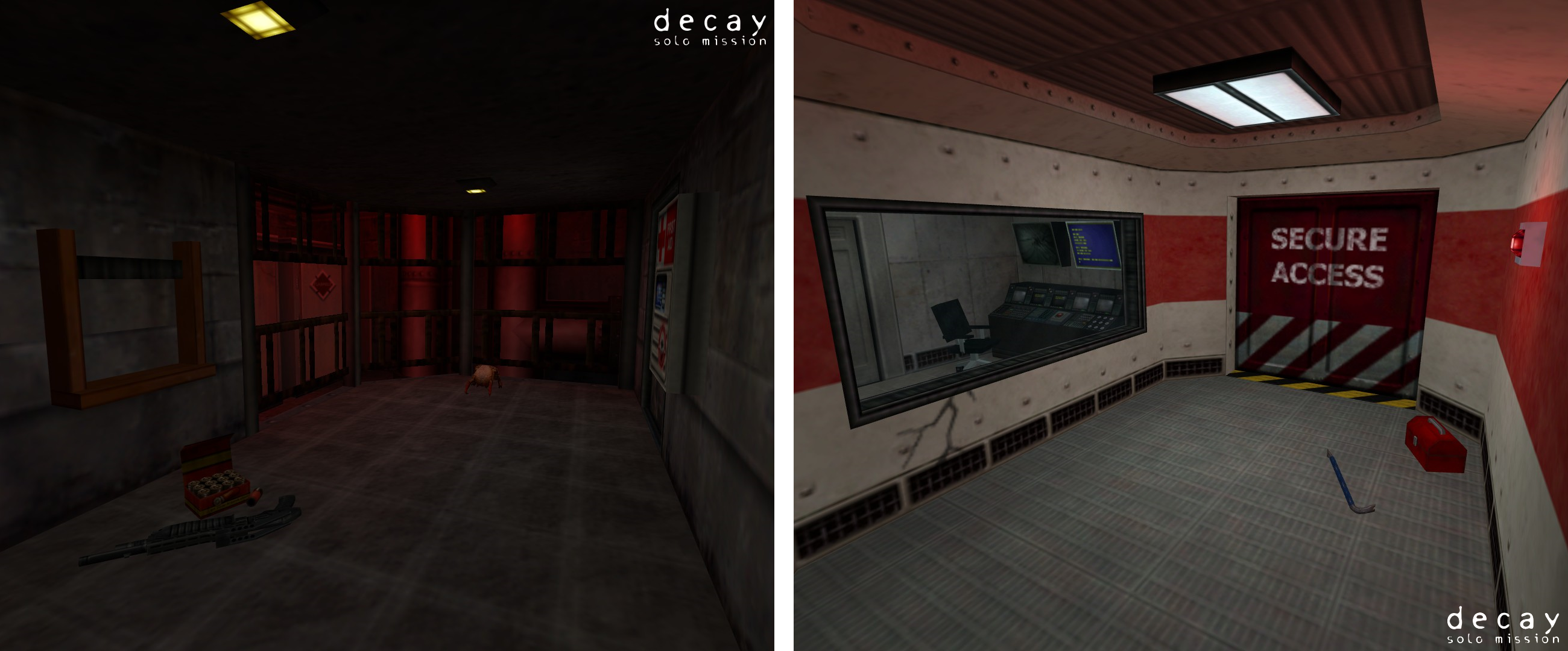 ---
That said, with the enthusiasm that some of my supporters have shown for this mod, it feels like it would be a shame to not show some form of appreciation, and I felt that what better way is there than to give everyone a taste of what I've been working on? So, Demo 1 is now available for download, containing around a half hour's worth of gameplay. Keep in mind of course that this demo doesn't represent the final product, and you should except it to be much more polished in the full game.
Click here to download Decay: Solo Mission (Demo 1)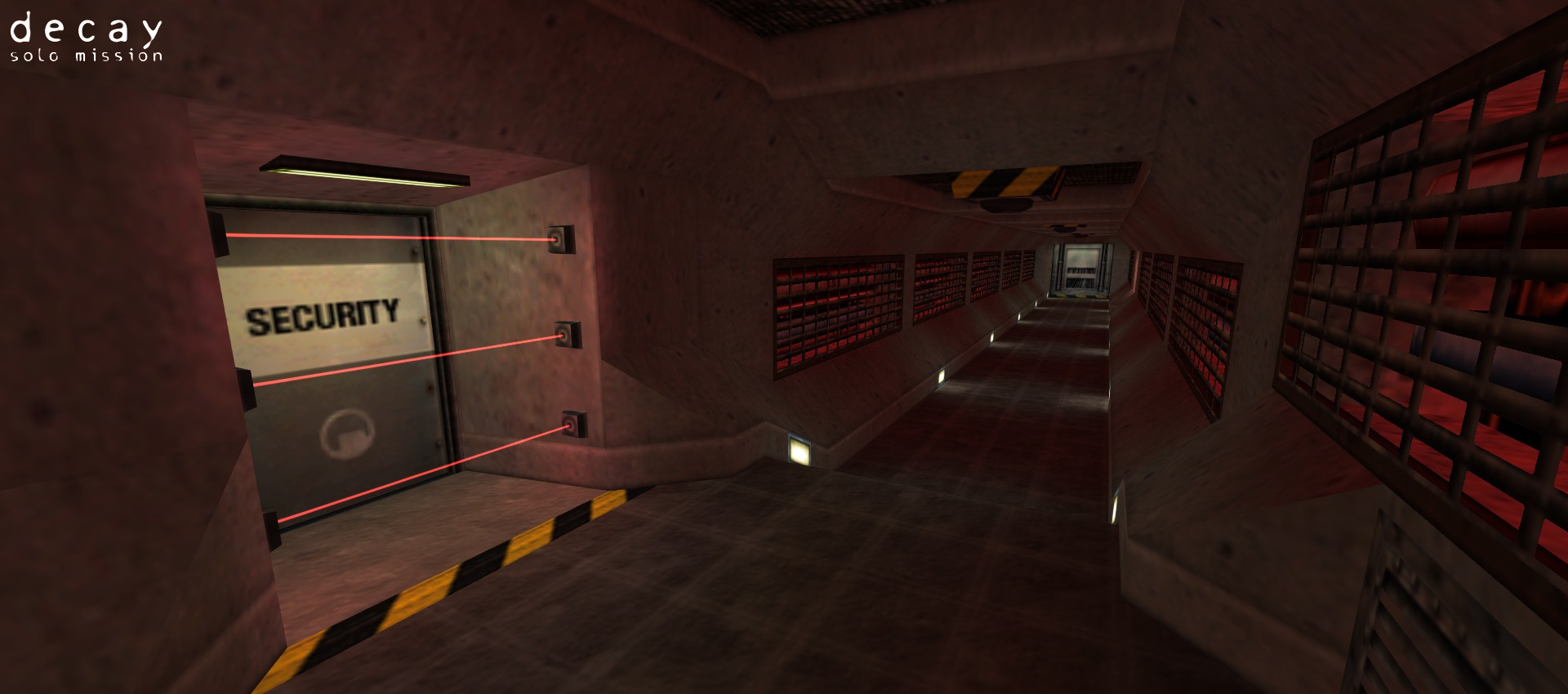 ---
We Need Translators!
Solo Mission's main goal is to give every Half-Life fan who couldn't play Decay the best possible way to play it, but it was brought to my attention that many of the people who've played Half-Life didn't do so in English, and this would hardly be the "best" way to play Decay if it shut out all the non-English speakers.
So, with the help of my programmer, Admer, I intend to have full subtitle support in the final version of the mod, containing translations for every language the original Half-Life was released in! Of course, in order to do so, we're in need of translators. If you natively speak...
French
Italian,
Spanish
German
Chinese
or Korean...
...and wish to help contribute to this mod by either translating or proofreading dialogue, please contact me via Twitter, My ModDB account, or email me at mrfloydmodding@gmail.com. Please note, it's possible that other translations will be made in the future, but I'd rather focus on the languages the base game is available in for the time being.
---
Sorry it's been so long since my last major update, but know that I'm working on Solo Mission whenever I can, and am doing everything in my power to ensure that this port is the best it can possibly be. Thank you for both your support, and your patience. Hopefully I'll have even more to share in the coming months, but until then, stay safe! Or else.