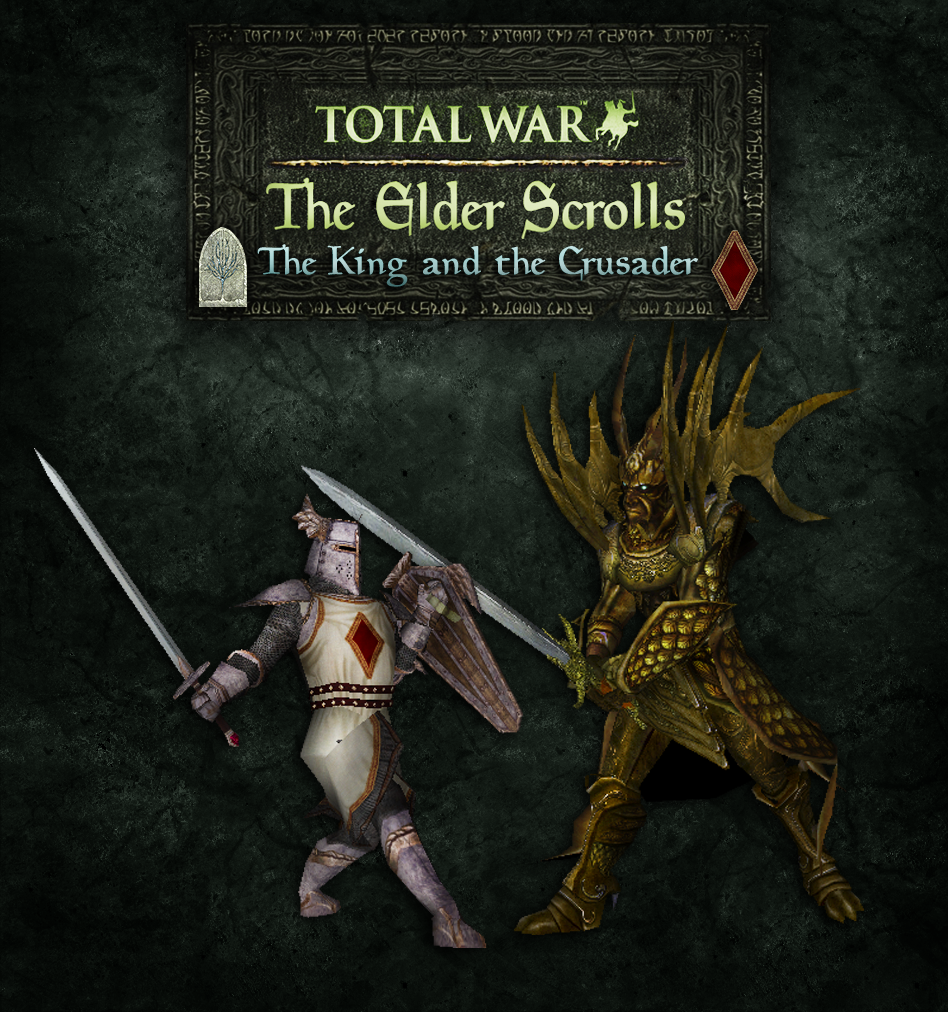 Hey everyone!
Today is a very special day for our mod. On March 1st 2015 we released first playable version of The Elder Scrolls: Total War. 1.0 was very rough, but it began a long journey that continues for six years. So we decided that where will be no better time to reveal release date for next version of our mod - The Elder Scrolls: Total War 2.0.2 subtitled as The King and the Crusader. Let's watch the trailer!
This new version will bring various quality of life fixes to the mod alongside with some minor balance changes. Besides that, it will include redesign for all argonian units and some other troops, like Tsaesci, Knights of the Circle and some others. But the biggest and most important part of the new update is a new campaign event for the Third Era scenario, that brings back Knights of the Nine, however this time they will be not just single unit but a brand new mercenary army with three new units and unique agent, all led by Divine Crusader, avatar of Pelinal Whitestrake. Knights of the Nine will be opposed by Host of Umaril, another mercenary army, led by ancient Sorcerer-King Umaril the Unfeathered. The Host will include dreadful Auroreans, Ayleid Sentinels and ancient Liches. These two armies will clash in unique campaign event, Battle of Garlas Malatar.
The Elder Scrolls: Total War 2.0.2 will be standalone update. That means you can't install it over existing TESTW folder and your save games will be incompatible with 2.0.2.
The Elder Scrolls: Total War 2.0.2 The King and The Crusader will be released on March 20th.
That's all for now. If you have any questions, you are welcome to our Discord server. Also, if you are interested in our mods, you can support us on Patreon.
Yours LoRdNazguL and DaedraWarrior
P.S. And be sure that even with the new patch we still didn't Reach the limits of our support for this mod...