Greetings, gamers!
2018 started pretty difficult for us. Diseases, hacker attacks, study breaks, losing data, server problems, classic miscommunication issues... Everything piled on, but at the same time we made surprisingly nice progress.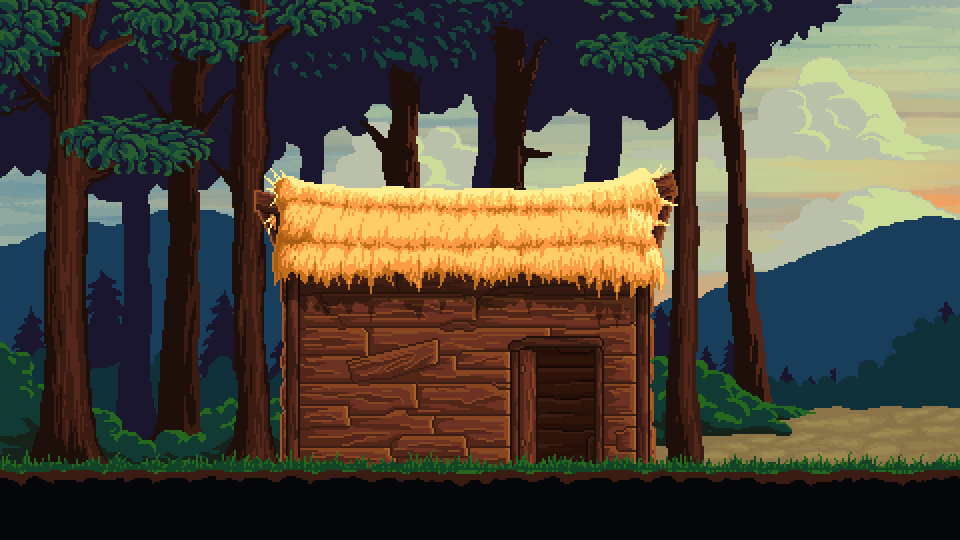 - Pixel art speed draw #2 -
Andrea Zevallos shared with us another recording highlighting the drawing process standing behind one of the faces that we're going to use in our game. It introduces a full music track from our game as well. You can see the video below:
The third speed draw comes out this Saturday!
- Website updates -
Our website received significant updates. From now on, you can click on the protagonists' names to read their larger descriptions. An animated logo and the first pictures in our gallery are also only a premise of many things we plan to add there.
- Uniquely successful #ScreenshotSaturday -
We are very grateful to see the huge support we received during the last #ScreenshotSaturday. For a larger project it wouldn't be anything significant, but for us the commotion on Facebook and Reddit were very encouraging. The pictures we shared were the one that we opened this devlog with as well as the one shared below:
Of course, we're trying to share new stuff every week. Not only the village of Windy Meadow gets more and more filled with building and significant structures,
but the surrounding areas, including the wilderness, as well. The picture of our goblins gathered quite a lot of interest, even though we made it clear that it's more like a concept art than a picture from our actual story:
- Slowly moving toward the next project -
We still have a lot of work to do. We finished completing the sound effects and music, we are getting close to finishing the interface graphics and with every week we have new backgrounds, sprites and faces ready to show you.
However, we don't have much to do anymore in relation to storytelling itself. Because of this we are spending some time designing and writing our next project - an experimental hybrid of RPG, Visual Novel and a stealth game. We feel like most RPGs are strongly focused on fighting and killing... So we want to make an RPG in which we, as developers, will do everything we can to make you fall in love with our setting, instead of willing to destroy it.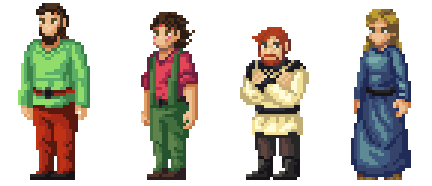 As always, I wanted to thank you for all the follows, likes and shares that you gifted us with. Aside of Facebook and Twitter we also started sharing our updates on Tumblr, just to address those of you who were asking us to run this profile.
And if you do follow us on social media, you probably remember our new, cute panda mascot that we received this month and that is looking at me even when I write these words. ; )