After a first 008 beta release, we continued our work on many mod aspects. Such as improving graphics, fixing bugs and adding some new models. Lately, team is busy with RL problems, but we will show you some of the work that has been done. Work will continue in order to give full 008 release which will be playable and enjoyable as 007 is, even better, with less possible bugs, with best graphics we can give.

What all is in progress now?
There are still bugs left to be fixed, and there are still graphics to be improved. Some models, vegetation, and new lighting environment. Also, new menu interface was not inserted in first 008 beta release properly, so you can expect full new menu interface.

So when can we expect full 008 release?
Not sure at the moment. I personally think it could be done by the end of this year, because not many things left to be done. Even next beta release could be considered as full release. This all depends on our free time and things we can achieve in this summer.

So, when, and will be second beta then?
Again, not sure, I hope in autumn or at the end of summer. But that is just my personal opinion, please note that!!!
I also have an announcement for all Contra fans.
Maybe some of you are familiar with this... but lately, Contra project team is discussing about Contra future. And, the conclusion is...
that we don't see a bright future for Contra mod anymore...........
on this old engine!!! :)
What does this mean???
This means that we want to move Contra mod on a better engine. We are sick and tired of old generals engine limitations (we can't insert all units we want), graphics (we are limited with polygons and textures size), bugs (unfixable engine bugs), lags (without a reason), mismatch, cheating players (those are the worst, I meet them very often) and such....
So, we are nesting, we are searching for a better host. So far, some of the engines are considered as hosts. RA3 engine, NeoAxis engine, and some others. We know it will be hard work and long project which has its own risks. It could turn out great, or it could turn out bad. But we will give it a try. We see Contra as an awesome game in future because we have skills and will to do that. Perhaps we will expand our team too, so stay tuned if we post that we need more people!
Don't worry, before we start doing that, we will give you 008 version finished.
Please note that all those things which I have posted now can be changed in any time. Anything can happen with our members because we all are struggling for better life.
But, enough of text now. Let me give you some pictures.
First, we have improved old Battlemasters. I love those tanks, but they had old texture. So, this is Flame general's Battlemaster: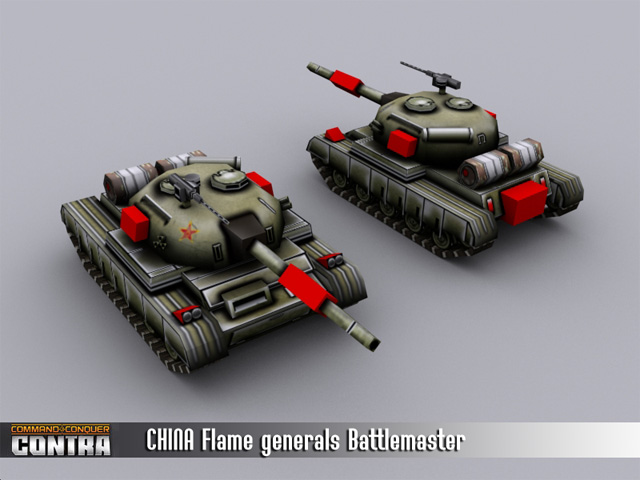 If we improve Flame general's Battlemaster, its only fair then to improve Nuke Battlemaster too: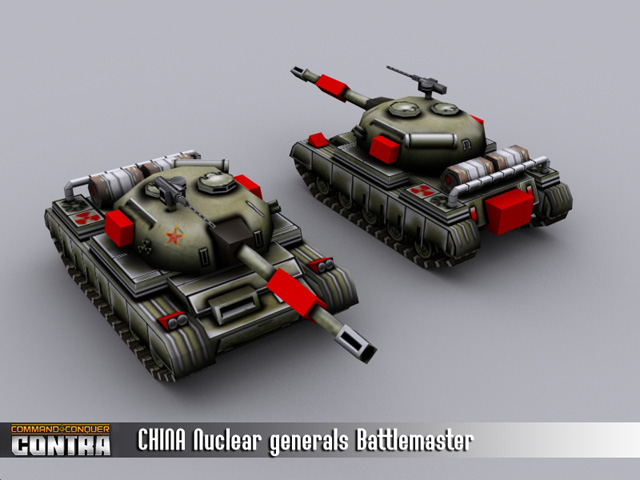 Next, my favorite improvement is Cyborg unit, still under question. Like it to see it in Contra :D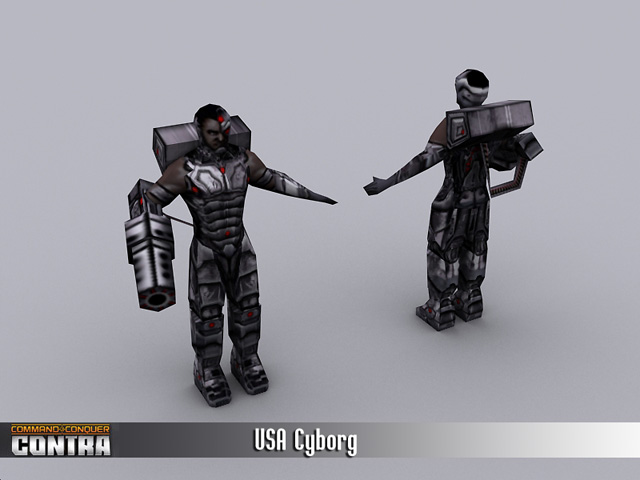 My first rebels for Contra were not so great job. With time I improved my skills, so I have made new rebels too.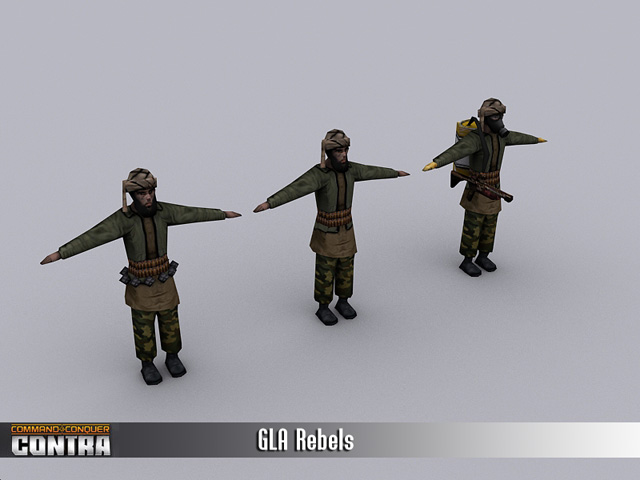 now they match to their cameos. From left to the right you see Demo Rebel armed with grenades, normal Rebel armed with machine gun and Toxin Rebel armed with a toxin gun and protected with gas mask.
We didn't show you new USA ranger before, right? He also has new machine gun too.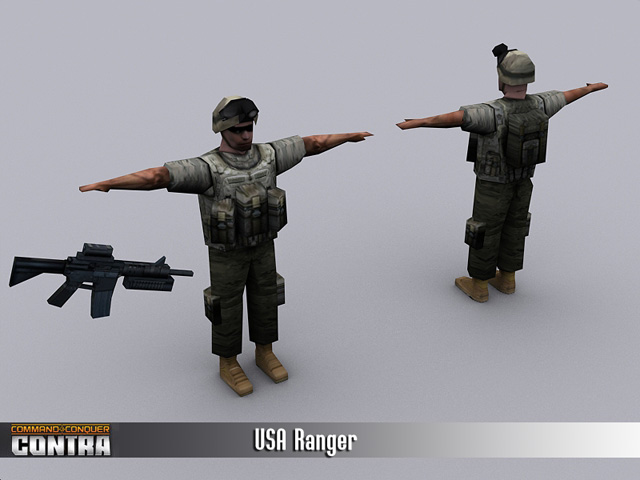 they will have some variants in order to be better recognized on maps.
New GLA Airfield is made too. Old GLA Airfield was not so great model.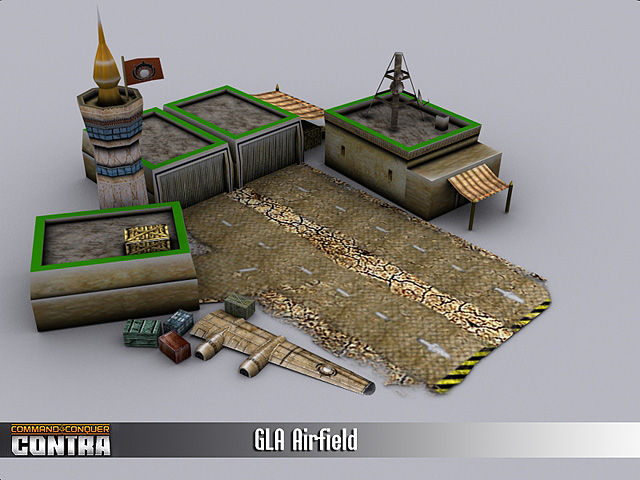 And, here are some screens with new vegetation too, you can see new water too. On most played maps in multiplayer games: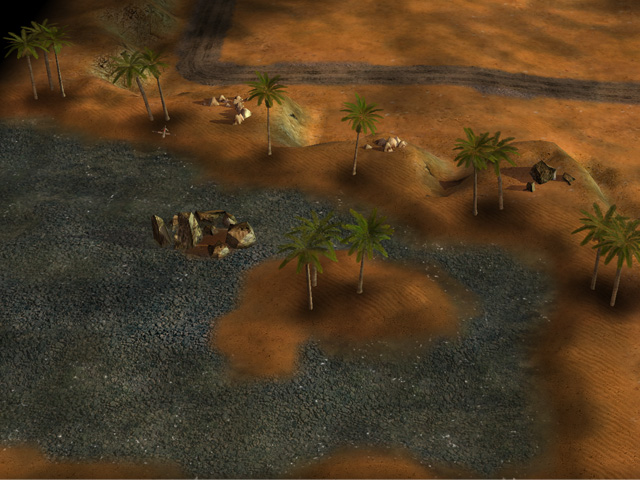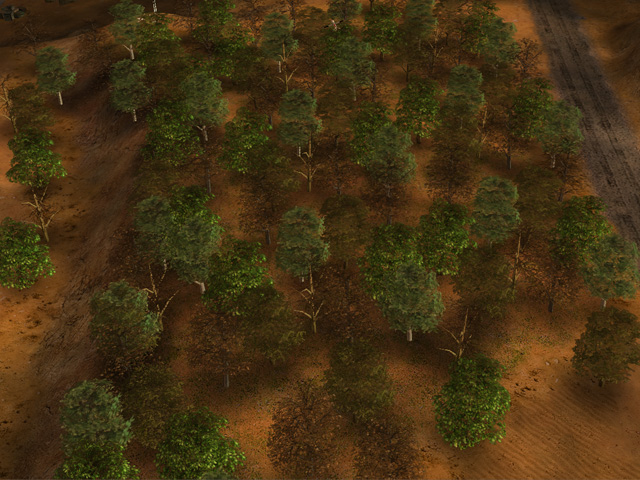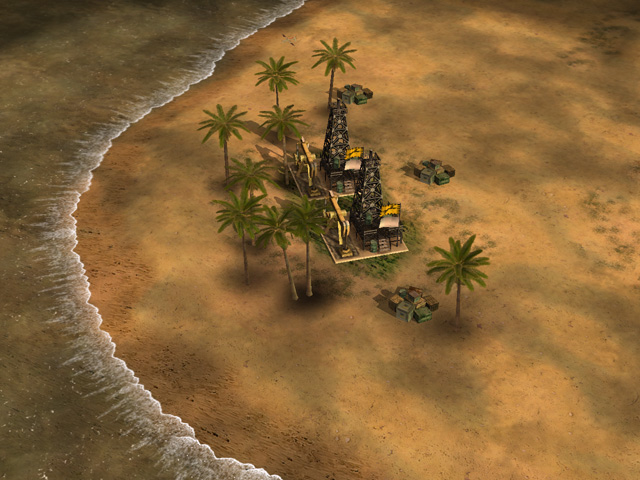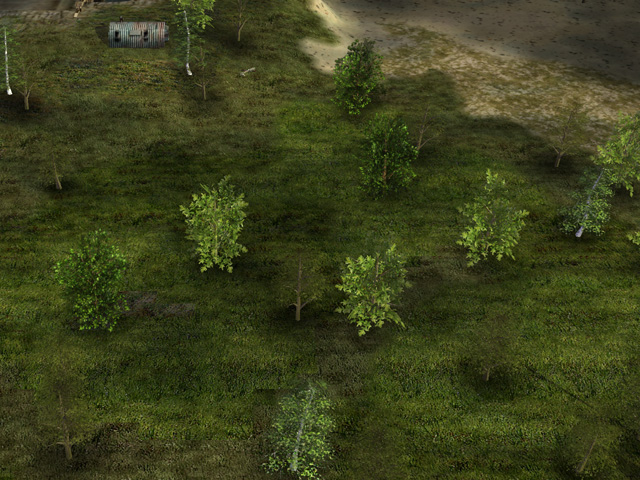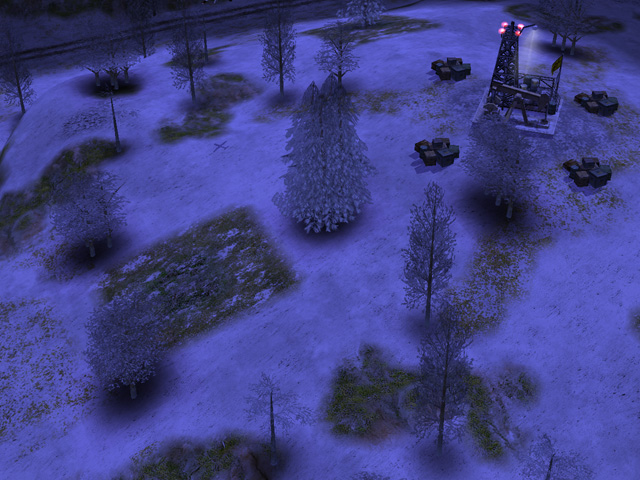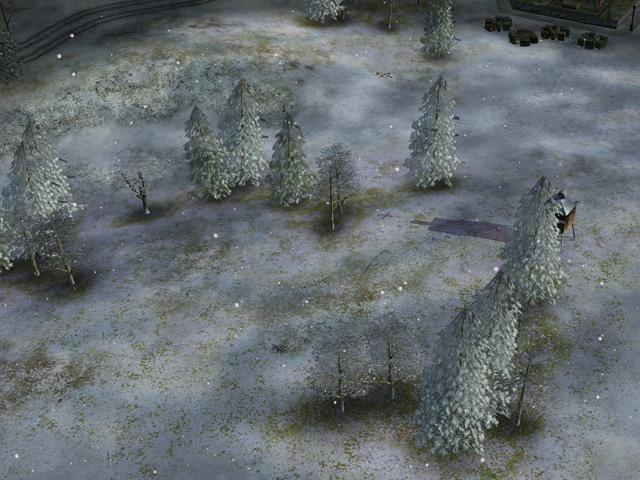 More infos about pictures will be on images section.
With this, I am ending this summer update. For all of you who don't know where to play Contra online, use Tunngle. Both 007 and 008 versions are played there in their rooms. So, join us!
I hope that soon will be one new update too which will show you new bushes, new lighting environment, new ground textures and few models that left to be done!
So, until next update, enjoy Contra and CYA! ;)