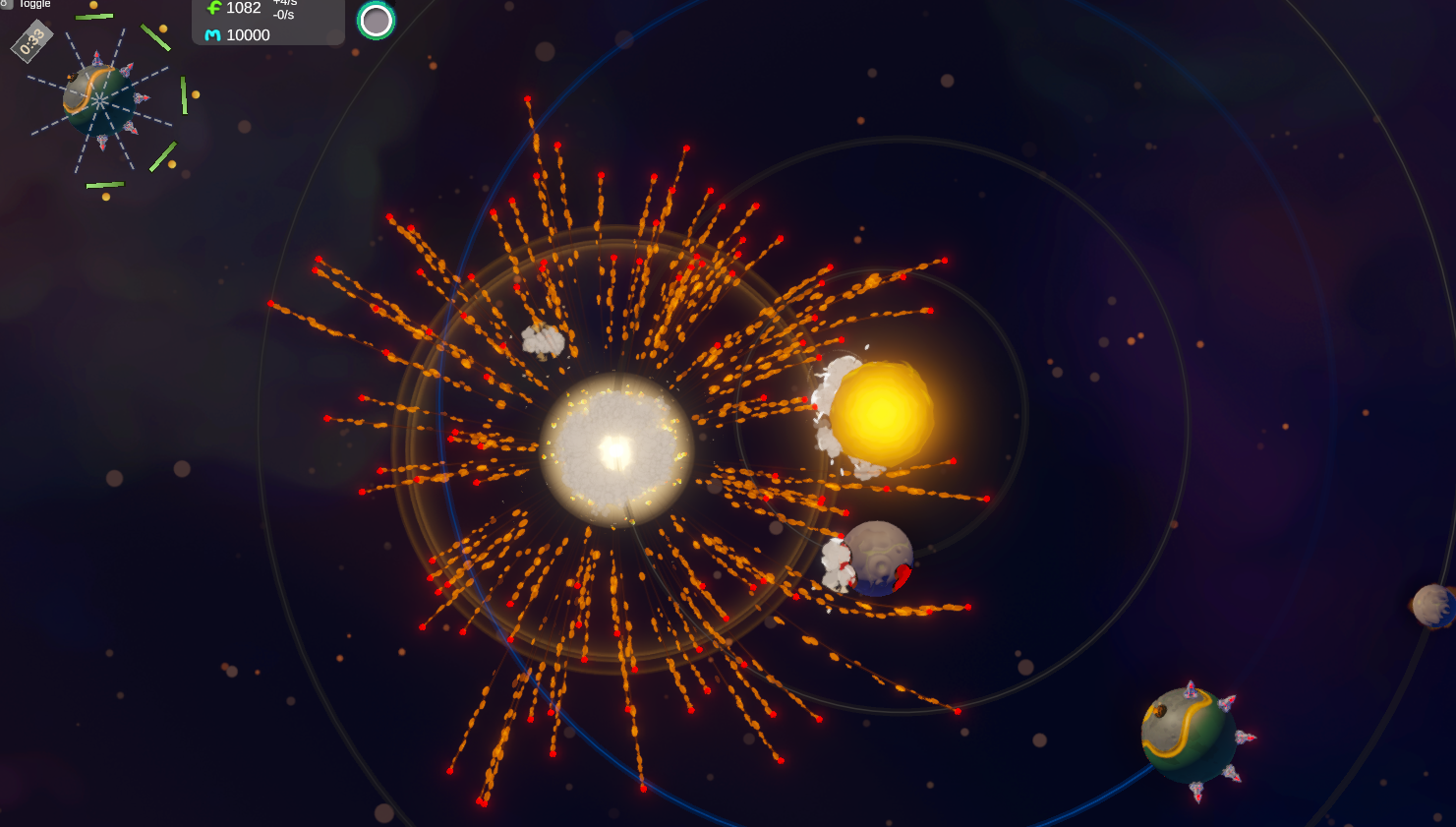 Hi! Val here, bringing you our very first status update of the year. The Holidays are over, 2018 is marching on full speed. The work continues!
Hopefully, just like us, you are already awake after the holiday hibernation.
As the new year is starting, we are setting up our game plan for the nearest months and beyond. Actually, scheduling itself is our main task now.
Days and days go into setting up the schedule, which might seem like too much for someone outside the development loop. Why can't we just get on with it? Get to those features!
Well, one of the biggest (and most painful) lessons we learnt from the Early Access run of the original Interplanetary was that sparse planning can and will come to haunt the team later along the development cycle. Like a shady past, it always catches up with you… Which is why this time we take the schedule extra-seriously. Right now, as I am writing this, most of the development team are sitting in the next room and putting every single Worbital development task on the Tasklist spreadsheet, figuring out who will complete each one and how much time they will take. Once we have all that down, it will be much easier to track and manage our progress. If it's on the schedule, it gets done. All bow to the schedule!
Our lord and saviour, Tasklist Spreadsheet, aside, another major current goal is adding more weapons to Worbital. There are several weapons already working in the current pre-alpha version. Among them are Railgun and Laser, which might be familiar to you from Interplanetary. Worbital also has some completely new weapons, some of which we'll be showing off in the coming weeks. Keep your eyes peeled for new screenshots and GIFs, which we post regularly on our Twitter and occasionally here as part of Screenshot Saturday. Better yet: follow us!
All in all, Worbital is coming to a stage where we need someone outside the team to give it a try. For that, we'll be getting our fellow game developers of Kajaani to play the game and share their opinions with us. Yay, our first (semi-)external testing! In the future, the testing might become even more external… But that's hush-hush for now.
So much for our first update of the year. Let's get 2018 started!