Desert Runners, if you had the chance to play our demo before we removed it from Steam, you know tree climbing wasn't a feature back then. And yet, if you have an eye for detail, maybe you noticed how in our first trailer - which is older than the demo - our character is shown climbing a palm to get coconuts. That's because we had to remove tree climbing just before releasing the demo due to some bugs we were having a hard time fixing.
Well, today we want to make clear that killing palms is not the only way to get your dose of juicy fruit anymore! Here's a gif to celebrate: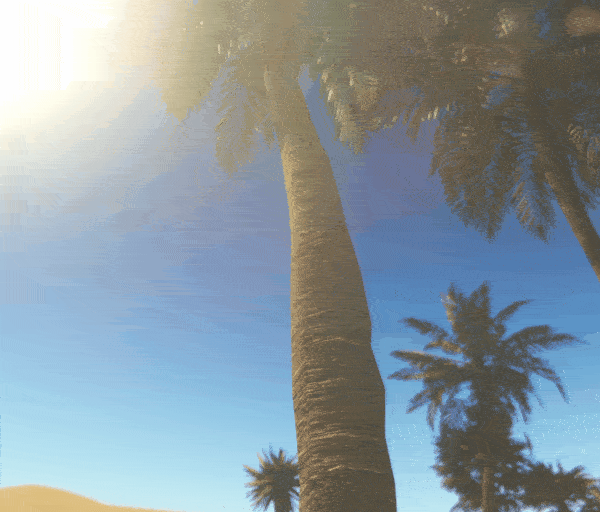 We are also working on a new user interface, trying to make everything more clear so that it's easier to understand what's going on at a glance. Sometimes you are hot, sometimes you are cold, sometimes you get stung by a scorpion and get poisoned, some other times you get food poisoning after eating raw meat… It can be a mess sometimes. Hopefully not when it'll be ready. Here's a wip: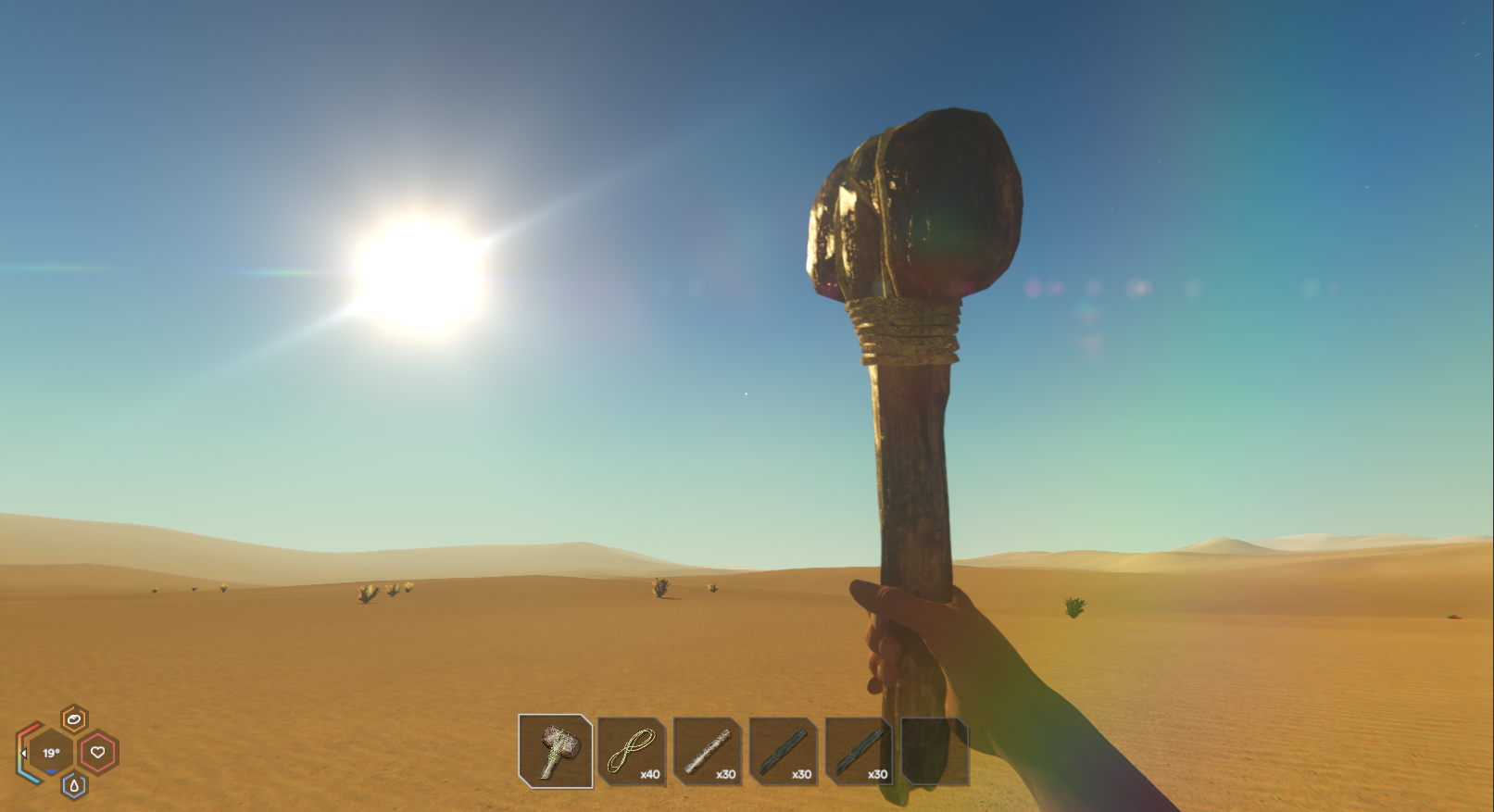 Additionally, since we listened carefully to what you had to say about our long-gone demo, we drastically improved the tutorial. We have the feeling we'll keep improving it even after the game is out, but now it's much longer and more detailed than before. We believe you all might even finally understand that fronds can be cut to obtain stems, what a revolution!
That's all for today, but keep an eye out, a new Starsand trailer is about to come out soon.
The desert awaits.
Tunnel Vision & Toplitz Productions Teams


PS: